« Mid-Morning Open Thread
|
Main
|
Star Reporter James Rosen Claimed to Have Departed Fox Due to Sexual Harassment Allegations »
January 12, 2018
The Morning Rant: J.V. Edition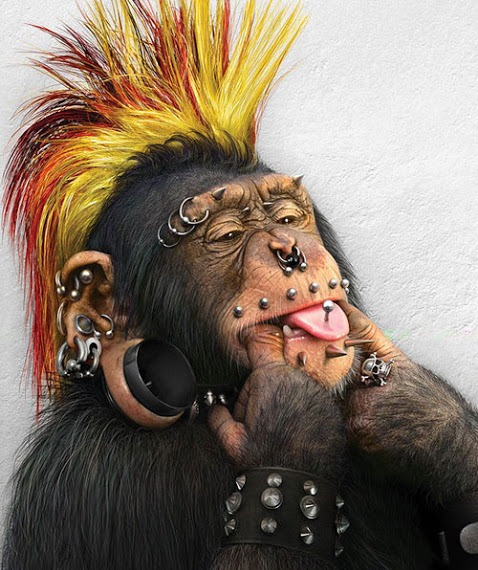 You know what we do when a hyena wanders past our troop? We kill it if we can. Sometimes flinging poo just isn't enough.
Someone Tore Down the Mezuzah of UCLA's Jewish Student President.
"Mezuzahs have marked the doorposts of Jewish homes for generations; demonstrating dedication to our Jewish traditions, exhibiting pride in our Jewish identities, and expressing defiance against those who pressured Jews to hide or cast away their identities."
I am of two minds about this. Mokhtarzadeh is a Jew of Iranian descent, so she should understand what real Jew hatred is. And her pushback is gratifying, especially in light of the typical American Jewish response, which is to run to embrace its attackers.
But the whiff of progressivism is too strong to ignore.
"The fact that you felt the need to vandalize my office under the cover of darkness shows that you and your actions do not represent this community, which has no tolerance for your intolerance."
Well, actually, he (or they) did it at night because the risk of identification was lower, not because the communuity doesn't support Jew hate. In fact, California universities are hotbeds of anti-Semitism, in the guise of BDS movements, Muslim-driven attacks on Jewish organizations' free speech rights, Virulently anti-Western and anti-Semitic Islamic Studies departments, etc.
So open your eyes cupcake, and buy a gun and learn how to shoot.

******
Police release video of fatal shooting of armed teenager in North Little Rock
I know I didn't see combat in Afghanistan so I shouldn't be commenting, but these officers seem to have acted professionally and with great restraint. It is actually impressive.

******
Second look at Meghan McCain?
******
&topic=world_news">

posted by CBD at
11:30 AM
|
Access Comments