« Douche Bags Gotta Douche
|
Main
|
Weekend Gun Thread »
December 31, 2017
Food Thread: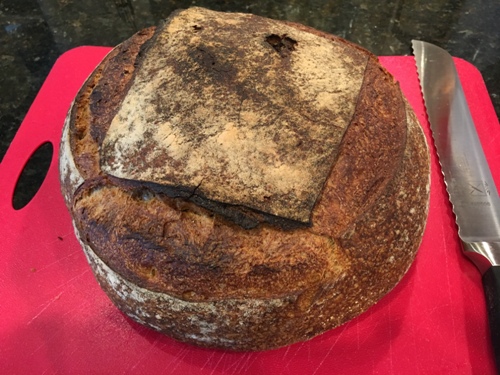 A note before we begin. 1926 copies sold! And you know what that means! We have cleared more than enough to write $2,500 checks EACH to Toys For Tots and Fisher House! Keep buying, and we'll keep sending checks to those folks. And...there is yet another Moron cookbook giveaway! This time Weasel has hooked up with some of Bluebell's "friends" on the outside, and there is rumor of a jewelry store heist...that's just idle talk. But all of a sudden there are a few more cookbooks to be given away! Coincidence? Of course. The Morons whose comments correspond to random times between 4:00pm and 6:00pm EST when Weasel gets bored will receive a free cookbook. Of course the usual rules apply: nobody who has won a cookbook in one of the previous giveaways is eligible, the winners must provide a mailing address and the email address used in their comment to moroncookbook at gmail dot com by midnight tonight, and the winners must also submit hair samples and three vials of blood. And a bottle of Valu-Rite. And a good grilled-cheese sandwich.
******
That loaf is a rye-wheat-sourdough from Parc Restaurant, a bistro in Rittenhouse Square in Philadelphia. And as good as it looks, it tastes even better. It is a magnificent example of the baker's art, and their baguettes aren't far behind. The restaurant was packed, and the staff was a bit overwhelmed, and I think the my experience suffered for it. The Old Fashioned was thoroughly mediocre (on the rocks? Really?), and all the food came at once. That's just silly. But the bread was the star, and they sell it, so even if I don't feel like eating there, I will definitely pick up more of their baked goods the next time I am in Philly.
Bread is one of those elemental foods that is incredibly satisfying when done correctly, but can't be bothered with when done badly. Good scrambled eggs are fantastic! But when they are overdone, only liberal dousings in hot sauce can make them edible. And overdone bacon is...um....pretty good. Never mind.
So what foods do you love when executed well, but ignore when done badly, or even just "ok?" Because there are some foods that I will eat no matter what. Put a hot dog and a bun with mustard in front of me, and I will eat it no matter what its provenance. The finest German butcher or a ring-meat special in a convenience store. I don't care.
******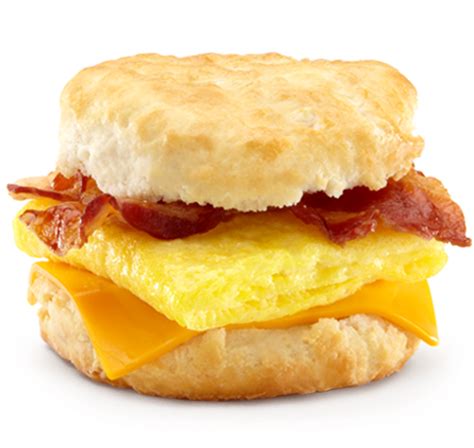 Is it that time again? When Morons the world over discuss hangover remedies? Why yes...yes it is. But a true Moron, -- a professional-drinker Moron -- knows that tonight is amateur night, and it is best spent quietly at home or a local establishment, where we can eat and drink on our own schedules and call it an early night; leaving the grandly stupid stuff to those less worthy of the title, "Professional Drinker."
But, a McDonald's bacon-egg-cheese biscuit is a fine remedy if one should, through no fault of one's own, suffer a bit of morning malaise.
What's your preferred hangover attenuator?

******
Here's something a bit different and interesting:
Lunch With Libby: WWI Rations and Red Cross Cakes
. Whoever makes that cake MUST report back to the Horde!
[Hat Tip: Curmudgeon]
******
Thank you all for giving me the opportunity to spout my food-related drivel to an uncomplaining audience. And thank you too to all of the commenters who have sent me interesting recipes, comments, stories and more! It would be a much less interesting thread without your input, and I am thankful that I can rely on the Moron Horde for so much good stuff.
And to our wonderful and tolerant host, who puts up with so much crap and still manages to amuse us and challenge us and educate us and occasionally wow us with his insights, thank you for this rare and special opportunity. I mentioned in the Book Thread that Ace trusts us with his livelihood with nary a complaint or criticism, and bends over backwards to accommodate the Horde and the cobloggers.
Yes, this is a pitch to toss a few coins into the tip jar! The moose outside should have told you.
And to The Horde: Have a happy and healthy New Year!

******
The time from Thanksgiving through New Years Day is for most people filled with overeating, too little exercise, and a fair amount of family-induced stress. So here is a recipe for
Kale Salad
that is a must for the day after, when we really ought to start eating more sensibly, get in tune with our inner selves, and maybe even decrease our carbon footprint a bit.
Pavés du Mail
(Pan-Fried Steaks with Mustard Cream Sauce)


4 8–10-oz. flat iron steaks, cut horizontally without the connective tissue

Kosher salt and freshly ground black pepper, to taste

1 tbsp. unsalted butter

1 tbsp. corn oil

5 tbsp. cognac or brandy (the cheaper the better)

1⁄4 cup heavy cream

1 1⁄2 tbsp. Dijon mustard

1 tbsp. minced flat-leaf parsley
1. Season steaks with salt and pepper. Heat butter and oil in a 12" cast-iron skillet over medium-high heat. Add steaks and cook, turning once, until browned and cooked to desired temperature, about 6 minutes for medium
rare. Remove pan from heat. Transfer steaks to 4 warm plates and pour off and discard all but 1 tbsp. fat.
2. Add 4 1⁄2 tbsp. cognac to pan and stir, scraping browned bits from the bottom with a wooden spoon. Return pan to medium-high heat and cook for 20 seconds. Add cream and mustard, season with salt and pepper, and cook, stirring vigorously, until sauce just comes together. Stir in remaining cognac and pour sauce over steaks.
Serve steaks garnished with parsley and black pepper.

******
Food and cooking tips, real Maraschino cherries, Perfectly marbled prime NY strips, Yorkshire pudding and other goodies with impressive girth:
cbd dot aoshq at gmail dot com
&topic=world_news">

posted by CBD at
04:01 PM
|
Access Comments