« Mini Chess Thread 12-30-2017
|
Main
|
Saturday Overnight Open Thread (12/30/17) »
December 30, 2017
Saturday Evening Movie Thread 12-30-2017 [Hosted By: TheJamesMadison]
The First Annual AosHQ Movie Awards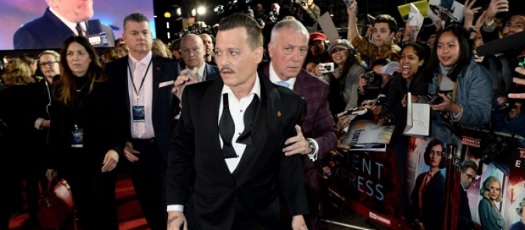 "Doesn't she look fabulous?"
"Yes, that bathrobe really becomes her."
"And him! He's really dressed up for the occasion!"
"He has. I've never seen him in a nicer pair of twenty year old pajama bottoms."
We're getting gussied up tonight to start a celebration of movies! Which is why we don't care what we wear, or how many times Jack Nicholson mugs for the camera. No! We come to celebrate the best of 2017, for a certain Moron point of view.
TJM has lost his damn mind

A bit, but it's okay.
So, as Hollywood breaks out their end of year pictures, I think it's time to start the look back at the year in movies. I've seen some dire summaries lamenting the lack of great film in the year. I wish I had seen more, but I've seen some new movies that I will cherish forever. 2009 is probably my favorite year in movies I experienced firsthand (I saw Ratatouille and said, "Best movie of the year." I then saw Before the Devil Knows You're Dead and said, "Best movie of the year." I then saw No Country for Old Men and said, "Best movie of the year." I then saw There Will be Blood and exclaimed, "Finally! The best movie of the year!"), and I wonder if I'll ever top it. This year won't do it, but I will love Dunkirk, Baby Driver, Blade Runner 2049, and Coco for a very long time.
But that's just me. I have a platform at the HQ, but you are the true voice of this place (aside from Ace, of course). Let's figure out what we all loved most from this year.

How We'll Do this
I apologize now, but I'm going to be an asshole here. I'm going to solicit your opinions, which I will then need to collate into something that I can represent to everyone in order to do final votes at a later time.
So, what I'm asking you to do is to either email me your choices for best of the year, or comment below in the format:
1) Movie A

2) Movie B

3) Movie C

4) Movie D
List as many as you like, but if you write anything else in there, I'm going to assume that you're quoting someone else and won't count it. I'll be less of a bastard around emails, though.
I'll take the first 5-10 movies, and in a few weeks we'll vote on them.

In Addition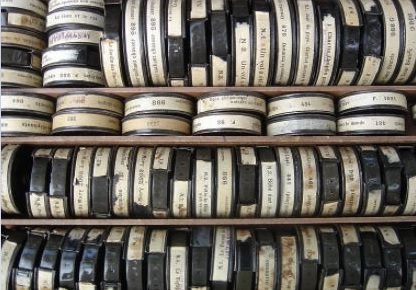 I've been thinking of developing a "canon" of movies that would help to define the HQ. A list of movies that we can point to as essential viewing for anyone here. I'm not really sure how we would go about this. I'd rather take some time and put some thought into it instead of rushing a bunch of 80s action movies together.
Perhaps we could go by decade, first. We pull some notable movies from the earliest days of film, the 1910s, see if there's anything there that we would consider essential, and place it first in the canon.
This doesn't have to agree with this best of the year stuff. There will be years (this could be one of them) where no movie came out that is essential to understanding what it means to call Ace of Spades a home away from home. Not the best, per se, but those movies that best feel, shall we say, Moronesque.
My thought is that once a month, we do a decade, sort through the movies and vote to see if there's anything there that's canon worthy.
What do you all think?

A Year in Review
So, now with that out of the way, let's bring attention to some of the movies that we saw this year and loved. Here are some trailers of movies that some random person might have enjoyed from 2017:
Movies of Today
Opening in Theaters:
All the Money in the World
Molly's Game
Next in my Netflix Queue:
Hairspray
Movies I Saw This Week:
Army of Crime (Netflix Rating 3/5 | Quality Rating 2/4) Poster blurb: "Weird example of modern Europe's attempts to create dark moralizing set during World War II. I did laugh out loud when one of the Communist protagonists said 'We are on the side of life.' I don't think I was supposed to laugh, though." [Netflix DVD]
The Natural (Netflix Rating 3/5 | Quality Rating 2.5/4) "If only Roy Hobbs was more interesting a character, but I did love a solid 20 minutes of it, so there's that." [STARZ]
Jurassic Park III (Netflix Rating 4/5 | Quality Rating 3/4) [Rewatch] "Purest monster movie of the bunch. Not great, but entertaining." [Personal Collection]
Hugo (Netflix Rating 5/5 | Quality Rating 4/4) [Rewatch] "Wonderful and touching ode to film preservation and finding one's place in the world." [Personal Collection]
Star Wars: The Last Jedi (Netflix Rating 4/5 | Quality Rating 3/4) [Rewatch] "Possibly the smartest of the all the Star Wars movies, but also the most narratively incoherent." [Theater]
A Christmas Carol (Netflix Rating 4/5 | Quality Rating 3/4) [Rewatch] "A nice telling of Dickens' tale with Carrey as a good Scrooge, but those over-the-top sequences almost overshadow everything else." [Personal Collection]
Guardians of the Galaxy: Volume 2 (Netflix Rating 3/5 | Quality Rating 2.5/4) [Rewatch] "My original opinion stands. Disconnected, albeit fun, sequences that don't really add up to a satisfying whole." [Personal Collection]
Bright (Netflix Rating 2/5 | Quality Rating 1.5/4) [Rewatch] "Max Landis' idea of originality is apparently to throw two genres together while making no effort to create an interesting story that goes along with it." [Netflix Instant]

Contact
Email any suggestions or questions to thejamesmadison.aos at symbol gmail dot com.
I've also archived all the old posts here, by request. I'll add new posts a week after they originally post at the HQ.


posted by OregonMuse at
08:30 PM
|
Access Comments