« Trump Takes Credit for $285 Million Cut to UN Budget
|
Main
|
The Morning Report 12/27/17 »
December 26, 2017
Tuesday Overnight Open Thread (12/26/17) Boxing Day Edition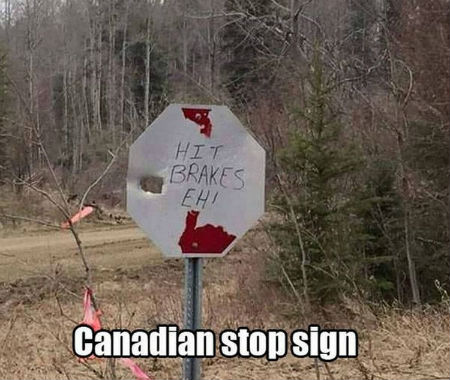 (What did you expect from The ONT on Boxing Day?)
*****

The ONT will celebrate Boxing Day. But, The ONT will not be celebrating Kwanzaa.

The creator of Kwanzaa is Maulana Ndabezitha Karenga, a 76-year-old professor of Africana studies at California State University, Long Beach. His real name is Ronald Everett. He was born in rural Maryland, the fourteenth child of a sharecropping Baptist minister.

Karenga was convicted in 1971 for brutally torturing two naked women. The women were members of Karenga's ultra-radical, paramilitary, black nationalist cult called the US Organization, which went by the acronym US, according to a May 1971 Los Angeles Times story.[…]
*****
Quotes of The Day
Quote I

"The numbers [of no-shows] are higher, and it is noticeable. There are a number of reasons for the no-shows, but surely the one-time protest in London has been a factor."Dick Cass
Quote II

The first step to getting the things you want out of life is this: Decide what you want. Ben Stein
Quote III

Many years ago Rudyard Kipling gave an address at McGill University in Montreal. He said one striking thing which deserves to be remembered. Warning the students against an over-concern for money, or position, or glory, he said: "Some day you will meet a man who cares for none of these things. Then you will know how poor you are." Halford E. Luccock
*****

Slowly. Steadily. Surely. PDT is draining the swamp. Don't feel bad for this Congress critter I would bet next week's paycheck this man made out very well in his years in Washington D.C.

President Trump was "a factor" in centrist Republican Rep. Charlie Dent's decision to retire from Congress when his term ends next year.

The Pennsylvania congressman told ABC's "This Week" Trump was not the main reason he decided to retire, but he's making life a bit harder for Republicans who are in the middle of the political continuum and don't want to pledge their loyalty to the president.

"I've run for office 13 times. I don't want to spoil a perfect record. I had no serious electoral threat from the Left and no credible threat from the Right," he said. "I felt it was the right time. I'm young enough and healthy to do something else. There are personal reasons involved, other issues."

Wonder what he has done in his nearly 26 years in Washington D.C.? There is no balanced budget. No balanced budget amendment, no line item veto amendment. No term limit amendments. The failures continue.
*****
Eight locations that are planning for nuclear war. So who says Fly Over Country is so bad? h/t Hank Curmudgeon
*****

How does one make a difference? Write letters to The Editor? Volunteer as a campaign worker? Send a bag of Sh!t to a Cabinet Secretary?

A psychologist with toilet issues and exhibitionist tendencies has been caught mailing a load of horse manure to the homes of Treasury Secretary Steve Mnuchin in Los Angeles.

The New York Post is on the job:

Robby Strong told AL.com he dropped off the box of horse manure at Mnuchin's house as an "act of political theater" to hammer home the point that "Republicans have done nothing for the American worker."
After seeing the tax cuts The ONT calls Bullsh!t.
*****
Say what you will about former New Jersey Governor, Chris Christie, he could have let Shaneen Allen, a mother of two, rot in prison. But, he didn't and she is trying to change the system.

TRENTON, N.J. — The handgun that Shaneen Allen was carrying when she was pulled over on a New Jersey highway could have sent her to prison for years if not for a pardon from Republican Gov. Chris Christie.

Now the legal saga that kept the Pennsylvania mother of two in jail for 48 days has helped inspire a measure that could change handgun laws across the country.

"Hopefully I'll be at the White House next to (President) Trump signing this bill," said Allen, who has become a face of the Republican effort to break down barriers to carrying concealed firearms between states. "Republicans put their money where their mouth was."
The problem with this legislation it has to go to the US Senate.
*****
My Christmas dinner conversation.
Kids: Hey Dad, what do you think of Net Neutrality?
Mis. Hum.:The f*cking internet worked just fine before that f*cking Obama took office.
Kids: Wow Dad. You might not be blogging with Trump messing it up.
Mis. Hum.: We here at the AoSHQ will be just fine. The free market works.
Mrs. Mis. Hum.: Children you know better than to talk politics with your father.

I wish I was as thoughtful and funny as Ace is. I'm sure he would have had the perfect comeback for the occasion.

I wish I would have had the latest from Col. Kurt Schlichter to tuck in their Christmas card.

When we gather together this Christmas, it's going to be super-awkward since everybody is dead because Donald Trump pulled out of the Paris Climate Scam, repealed net neutrality, and cut taxes. The depredations of Genghis Khan, the Black Plague, and the repeal of the Obamacare mandate – these are pretty much the same thing. Santa Claus and all of our dreams are dead too.

On the plus side, since we are all dead there's no one to make egg nog, which is the worst of all possible nogs.
*****
Are you still in the Christmas mood and need a political laugh?I'm sure one of these 12 D*cks of Christmas will work.
*****
The ONT always, always looking out for you. Be careful with that broccoli. Wouldn't want you to overdose.

The word "overdose" typically brings illegal drugs to mind. But it is not only street drugs or the abuse of prescription medications that can overwhelm the body and cause damage or death. Substances that are considered harmless or even healthy can become poisonous when misused.
*****
Feeling racist? Tucker Carlson points out 100 racist things.
*****
The ONT Musical Interlude
December 26, 1970, George Harrison started a four week run at No.1 on the US singles chart with 'My Sweet Lord', making him the first Beatle to score a No.1 US hit. The song was originally intended for Billy Preston. via thisdayinmusic.com
***
December 26, 1981, AC/DC started a three-week run at No.1 on the US album chart with 'For Those About To Rock We Salute You' the follow-up to their highly successful album 'Back In Black'. The name of the album was inspired by a book Angus Young read, entitled 'For Those About to Die, We Salute You', about Roman gladiators. via thisdayinmusic.com
*****
America is not #1 in this category. Alcohol consumption.
*****
UFOs, they are here, so says Luis Elizondo. He is the former head of the secret Pentagon program that analyzed the mysterious aircrafts.

"I hate to use the term UFO but that's what we're looking at," he added. "I think it's pretty clear this is not us, and it's not anyone else, so no one has to ask questions where they're from."
*****
Democrats seek honest and dependable ethically challenged candidates. What's a little indictment over $800K?

A Democrat running for a U.S. House seat in Virginia has been indicted on charges of fraud, embezzlement and theft in connection with events that allegedly occurred in 2012.

Shaun Brown, 58, appeared in a Norfolk courtroom last week and denied any wrongdoing, the Daily Press of Newport News, Va., reported. She said she intends to fight the charges and be exonerated, the report said.

Brown is next scheduled to appear in court Jan. 12 and will plead not guilty, her attorney, James Ellenson, told the Daily Press.

She should fit in quite well in the swamp.
*****
Shoe0nHead presents: Feminist Christmas songs.
*****
If I were a highly wanted criminal I would not be hanging out at a busy airport as our Genius Award Winner.
First they locked up the Sudafed. Great, now they will be locking up the Raid. A Second Genius Award Winner.
*****
A large donation to a little known incurable disease is Tonight's Feel Good Story of The Day.
*****
Did Santa bring you some extra cash? Why not hit Ace's Tip jar up in the middle left side bar area. Let the head Ewok know that you love adore worship appreciate him and his tremendous writing talents. He is a hell of an Ewok.
If you have a little extra change left over, why not purchase The Deplorable Gourmet cookbook, upper right side bar. The profits (a beautiful term) are going to charity. So far over $5K according to our felonious bluebell.
*****

Tonight's ONT has been brought to you by the Results of: Here Hold My Beer.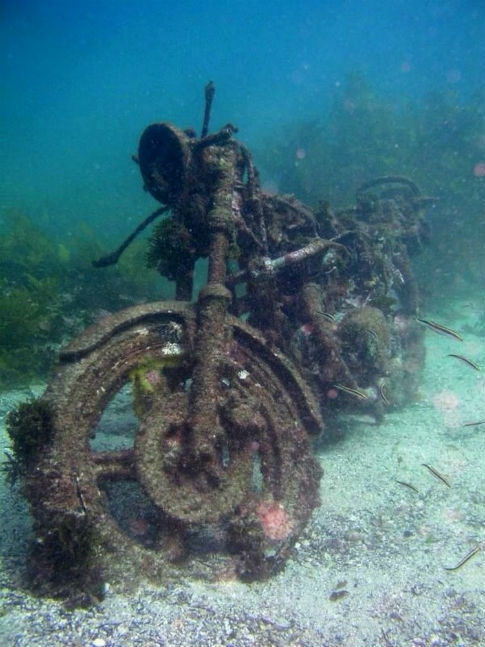 Notice: Posted with permission by AceCorp, LLC. It's time to relax on the Naughty or Nice thing.


posted by Misanthropic Humanitarian at
10:00 PM
|
Access Comments