« The Morning Report 12/25/17
|
Main
|
The Morning Rant: J.V. Edition »
December 25, 2017
Mid-Morning Open Thread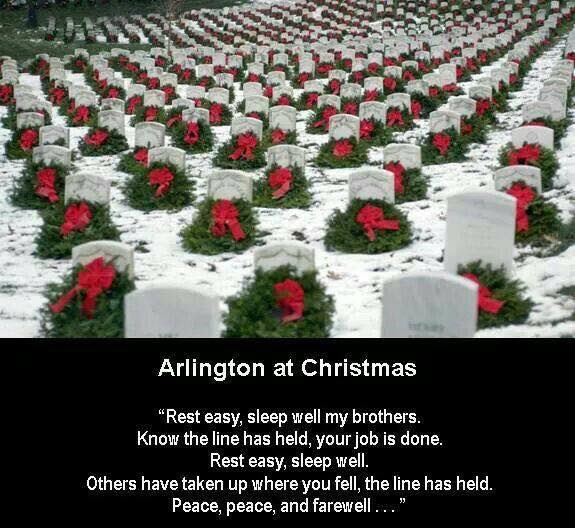 I saw this photo a few days ago, and I was touched, and it struck me that I am honored that I have been lucky enough to live in the greatest country on earth.
My intent in posting this photo is not to be maudlin. It is a beautiful and peaceful scene, and the people who make sure that it happens every year are everyday Americans.
We can honor the men who sacrificed all to protect us by remembering them and taking seriously the incredible gift of freedom that they have bestowed upon us.
I have two relatives buried in that cemetery, and I hope that their graves are one day graced by a wreath placed by one of these wonderful people.

posted by CBD at
09:35 AM
|
Access Comments