« Saturday Evening Movie Thread 12-23-2017 [Hosted By: TheJamesMadison]
|
Main
|
EMT 12/24/17 Christmas Eve Edition »
December 23, 2017
Saturday Overnight Open Thread (12/23/17) There Still Is Time Edition
(I like subtle hints)
*****
Do you have an ugly Christmas sweater? Is it a musical Christmas sweater?
*****
(Is Die Hard a Christmas movie?)
*****

Smoking kills. Directly or indirectly. Smoking kills.

A FURIOUS non-smoker cut his roommate into pieces and chopped off his penis because he couldn't stand him smoking in the flat.

The mutilated remains of motor mechanic Eduard Assylov, 37, were discovered by his horrified neighbours in Moscow.
And he thought this roommate was bad. Wait until he gets his next "apartment".
*****

National Review for the most part has jumped the shark. Except Victor Davis Hanson who remains a good read. Christmas Lessons From California.

Adopt a little humility in admitting that most of the state is an artificial construct of affluent millions living in a delicate ecosystem where nature never intended them to cluster — impossible without constant multibillion-dollar investments in water, agriculture, housing, and transportation.

Remember that voting progressively in the abstract does not automatically translate into living progressively in the concrete.
*****

If someone brings a bottle of champagne to your home and you don't have a cork screw. Here is how you can open it if you have a saber.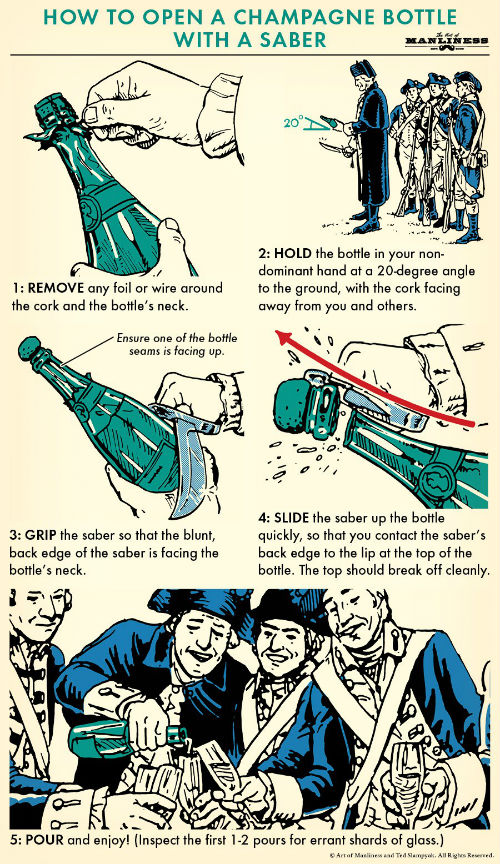 *****

Ha, isn't this something? My younger brother and I participated in "Takanakuy" without knowing that we were.

DECEMBER 25 IS COMMEMORATED AS a day of peace for many cultures across the globe, but in the Peruvian province of Chumbivilcas, the day doubles as Takanakuy, a festive fistfight between neighbors. High in the Andes Mountains, friends, rivals, and relatives square off to settle year-long disputes in an annual airing of grievances.

The Quechua term "Takanakuy" means "to hit each other," and while the tradition's exact origins are up for debate, the modern observance is the perfect opportunity to blow off steam over legal matters, stolen lovers, or pure bravado.
*****

The Christmas special that couldn't or wouldn't be made today.

A favorite holiday tradition for many Americans each year is watching "A Charlie Brown Christmas," the animated 1965 short based on the "Peanuts" comics by Charles M. Schulz — a creation that has never faded from popularity.

The ABC network still airs the Christmas special on an annual basis.
No argument here.
*****
The ONT Musical Interlude
***
*****
Flying can be nerve wracking and can cause one to become a Genius Award Winner.
*****
While our Genius Award Winner was on the wrong flight, another flight was treated to Tonight's Feel Good Story of The Day.
*****
Tonight's ONT has been brought to you by a Marlin Perkins type of Christmas.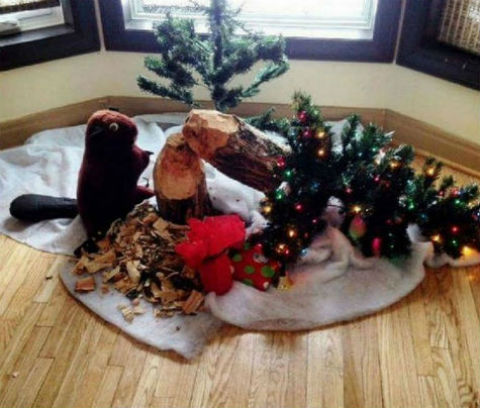 Notice: Posted with permission by AceCorp, LLC. Although this is the There Still is Time Edition, eggnog & fruitcake cannot be shipped at this late date. Eat up.

posted by Misanthropic Humanitarian at
09:52 PM
|
Access Comments