« Mid-Morning Open Thread
|
Main
|
It's. The. Law.: Trump Signs Tax Bill Into Law »
December 22, 2017
The Morning Rant: J.V. Edition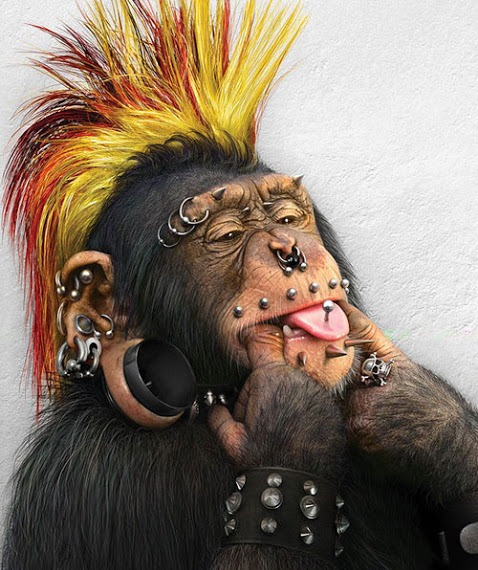 Forget throwing poo; if I had said stupid shit like that my dad would have slapped me silly
Irving Kristol should have rubbed one out instead of conceiving his useless son. I used to take little Bill seriously as a thinker, but I was fooled by his pedigree and was overly impressed by the pulpit from which he pontificated.
His father and mother were significant scholars, but he is the unfortunate product of their success. Little Billy has no sense of America, no concept that there is a world beyond the rarefied atmosphere of the beltway and Cambridge. The casual contempt he exhibits for the Americans beyond the Hudson River and the Beltway is something that would have disgusted his father and, hopefully, disgusts his mother, both of whom dwarf him as intellects and as Americans.
But I will leave James Woods with the last word....
******
If any of you are still on the fence about Homeopathy, just think about the water that we drink day in and day out. By all objective measures it is filled with powerful homeopathic remedies like piss and shit. Curiously, the high priests of homeopathy don't discuss that part.
FDA to Get More Aggressive on Homeopathic Meds
******
Erdogan is a thug with lots of power. Why Turkey is still in NATO is beyond me. Toss them out; they are anti-Western, which seems antithetical to the whole idea of NATO!
******
Heh....Shapiro is sort of amusing here...
HEY, WHERE IS EVERYBODY?: Republicans Pass Tax Reform, Everyone DEAD
And all of this thanks to President Trump, who had pitched the tax cut by stating that he merely wanted what was best in life: to crush your enemies, to see them driven before you, and to hear the lamentations of their women.
[Hat Tip:
D2
]
******
This is the three minute single that was released for radio. The full version is a bit long for the typical Moron attention spa...SQUIRREL!
&topic=world_news">

posted by CBD at
11:40 AM
|
Access Comments