« CNN Contributor Accuses Man of Anti-Semitism For Wearing Bacon Suit to Basketball Game
|
Main
|
The Morning Report 12/20/17 »
December 19, 2017
Tuesday Overnight Open Thread (12/19/17)
(It's getting to look a lot like The ONT)
***
Quotes of The Day

Quote I

Character is like a tree and reputation like its shadow. The shadow is what we think of it; the tree is the real thing. Abraham Lincoln
Quote II

All that is necessary for the triumph of evil is that good men do nothing. Edmund Burke
Quote III

Books are the quietest and most constant of friends; they are the most accessible and wisest of counsellors, and the most patient of teachers. Charles W. Eliot
*****
Why spend millions when you can read history books about Joseph Stalin? Millions spent on how to make Americans eat less.

The National Science Foundation is spending roughly $3 million on a study that seeks to make Americans consume less food, water, and energy to become more like the Netherlands.

Researchers at Michigan Technological University are searching for ways to "change people's behavior" out of fear of global warming. The study, which was awarded during the final year of the Obama administration, is using "interactive role-playing activities" to teach families how to consume less.
*****
Are the Christmas cookies baked? Is the Holiday fruit cake ready? Have you purchased the eggnog yet?

We sampled four different brands of the holiday drink that are commonly found in grocery stores across the country. We've done plenty of other taste tests in the past — from sugar cookie dough to hot chocolate and gravy.

The brands we sampled were:

Farmland Fresh Dairies
Hood
365 Everyday Value
Trader Joe's
Keep scrolling to read our thoughts.
*****
Not overly impressed with store bought eggnog? Do you love our first president? Well if you said yes to both these questions then you may want to make George Washington's recipe for eggnog.

The Recipe
• 7 eggs, separated

• 7 jiggers (1 and 1/3 cups) bourbon

• 2 cups milk

• 7 Tbsp (heaping) sugar

• 1 pint heavy cream

• Nutmeg, grated, to float on top of each cup
I suspect if Obama made eggnog you would find the ingredient list at Bed, Bath & Beyond under the Fairy Dust Banner.
*****
It isn't Murphy's Law, there is a scientific reason your Christmas lights are all tangled up and make you say naughty things.

A Christmas tree isn't a Christmas tree without those pretty colored lights, right? OK, no problem. You stored them in a box marked "Xmas lights" 11 months ago. You know where the box is. Now you just have to open the box, grab the lights, and—

That's where it gets tricky. Unless you're very lucky, or extremely well organized, the lights are likely all tangled up; soon you're down on your hands and knees, struggling to untangle a spaghetti-like jumble. (And it's not just you: A couple of years ago, the British grocery chain Tesco hired temporary "Christmas light untanglers" for the holiday season.) But why are Christmas lights so prone to tangling in the first place—and can anything be done about it?
*****

I am a Racist and I didn't even know it. Are you a Racist as well? Don't feel bad. So are Ellen and Gwen Stefani.
Don't like Jingle Bells? But like the Ice Cream Song. Well then you're a Racist to.

Do you see a patern here?
*****
Slowly but steadily, US Ambassador Nikki Haley is making a name for herself.

"The United States' recognition of the obvious, that Jerusalem is the capital and seat of the modern Israeli government, is too much for some. First, some have threatened violence on the street, as if violence would somehow improve the prospect of peace. Now today, buried in diplomatic jargon, some presume to tell America where to put our embassy. The United States has a sovereign right to determine where and whether we establish an embassy. ...

The United States will not be told by any country where we can put our embassy. Buried even deeper in the jargon of this resolution is the accusation that the United States is setting back the prospects of peace in the Middle East. That is a scandalous charge."
After 8 years of Obama's bootlicking and ass kissing at the U.N, this is refreshing.
*****
The ONT Musical Interlude
I am really feeling the Racist thingy tonight.
***
*****
Ten weird laws that exist in our country. Who knew that it was illegal to wear a bullet proof vest while committing a violent felony? Our Jersey Morons better be careful.
*****
Women. They want equality. But, it appears men are harder hit at cold and flu season. And there is a report that backs this claim up.

But while most women think their significant others might be over exaggerating their symptoms, science has come to the defense of men everywhere, proving once and for all that maybe (just maybe) it doesn't all boil down to dramatics.

This past week, the medical world weighed in on the topic of the "man flu" thanks to a Canadian study published in The BMJ, which declared that men may actually get sicker than women when cold season hits.
*****
Any male can write his name in the snow. But it takes a certain kind of man to write his patient's name on her uterus. Genius Award Winner.

After performing a hysterectomy last year, a California gynecologist used a cauterizing tool to brand his patient's name on her removed uterus, an unorthodox move that the doctor calls a "friendly gesture," but which the woman terms "despicable conduct" in a medical negligence lawsuit.

In a Superior Court lawsuit filed earlier this month, Ingrid Paulicivic, a 47-year-old hairdresser, charges that Dr. Red Alinsod used an "electrocautery device to carve and burn" the word "Ingrid" on her uterus, which was removed during a June 2009 operation at his Orange County office.
*****
There are still grateful and patriotic Americans. Merry Christmas. Tonight's Feel Good Story of The Day.
*****
Tonight's ONT has been brought to you by Tires.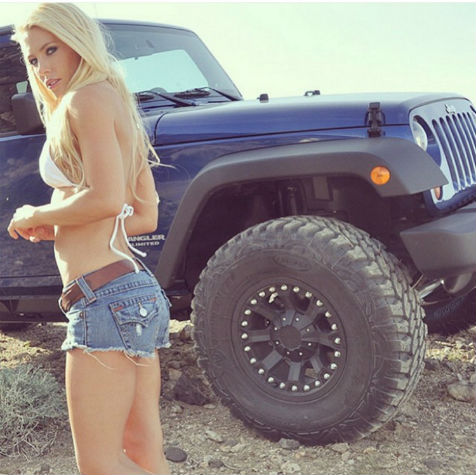 Notice: Posted with permission by AceCorp, LLC. Carbon offsets were used in the manufacturing of this ONT.


posted by Misanthropic Humanitarian at
10:05 PM
|
Access Comments