« Media Has All Sorts of Reasons Why You Should Trust Them Even More After Weeks of Biased Incompetence and Possibly Deliberate Complicity in Disinformation
|
Main
|
New Yorker Fires Archliberal Shill Ryan Lizza For "Inappropriate Sexual Conduct" »
December 11, 2017
Wife of Senior DOJ Official Demoted for Bias Worked for FusionGPS, the Firm Behind the Phony RUSSIA Dossier That Was Subsequently Used to Procure a FISA Warrant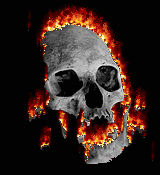 By the way, the FBI and DOJ have not confirmed that the Steele Dossier was used to get the FISA warrant, but they continue refusing to answer that question, even when posed by Congressmen with oversight authority, so I'm taking that as proof positive the fake Steele Dossier was used to contrive the FISA warrant and get this whole covert op against a duly-elected president started.
And the demoted DOJ Assistant AG, Bruce Ohr (note: not the more famous demoted FBI agent revealed previously, Peter Strzok) just so happened to be married to a woman working for FusionGPS, which paid RUSSIAN soruces for dezinformationizya.
A senior Justice Department official demoted last week for concealing his meetings with the men behind the anti-Trump""dossier" had even closer ties to Fusion GPS, the firm responsible for the incendiary document, than has been disclosed, Fox News has confirmed: The official's wife worked for Fusion GPS during the 2016 election.

Contacted by Fox News, investigators for the House Permanent Select Committee on Intelligence (HPSCI) confirmed that Nellie H. Ohr, wife of the demoted official, Bruce G. Ohr, worked for the opposition research firm last year. The precise nature of Mrs. Ohr's duties-- including whether she worked on the dossier -- remains unclear but a review of her published works available online reveals Mrs. Ohr has written extensively on Russia-related subjects. HPSCI staff confirmed to Fox News that she was paid by Fusion GPS through the summer and fall of 2016.
Bruce Ohr was Associate Attorney General, with an office only four doors down from the AG. He himself met privately with both Glenn Simpson (founder of FusionGPS) and Christopher Steele (compiler of the fake dossier) and discussed the anti-Trump dossier and Simpson's frustrations that Trump had won the election. Congressional investigators say Ohr did not disclose those meetings with the DOJ.
See the video report at the link. It seems that the DOJ lied to Fox for the reasons for his demotion. When Fox asked the first time, they refused to answer. The second time Fox asked, the DOJ actually lied to the Fox (and thereby to the American public) claiming he was merely being reassigned because he shouldn't "wear two hats" and was being told to focus on his usual job of overseeing organized crime prosecutions.
That was a lie -- yet another lie from the DOJ.
He was demoted due to failure to disclose clear conflicts of interest.
Corrected: I originally said the DOJ lied twice about this. In fact, they only lied once; their first response was simply yet another refusal to respond at all.
Which isn't a lie -- it's just hiding the truth from the public.