« Strzok/Page Texts Are Maybe Worse Than You Guessed
|
Main
|
The Morning Report 12/13/17 »
December 12, 2017
Tuesday Overnight Open Thread (12/12/17)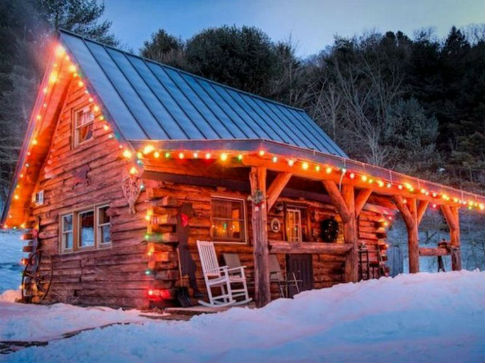 (The Christmas Spirit)
*****
Quotes of The Day
Quote I

"You cannot say that it's an honest mistake when you're purposefully putting out information that you know to be false, or when you're taking information that hasn't been validated, that hasn't been offered with any credibility, and has been continually denied by a number of people, including people with direct knowledge of an instance," Sarah Sanders
Quote II

One becomes a critic when one cannot be an artist, just as a man becomes a stool pigeon when he cannot be a soldier. Gustave Flaubert
Quote III

All men are by nature born equally free and independent… men entered into compacts to give up some of their natural rights, that by union and mutual assistance they might secure the rest; but they gave up no more… all government, and every kind of civil compact therefore, is or ought to be, calculated for the general good and safety of the community. Every power, every authority vested…is, or ought to be, ultimately directed to this sole end; and whenever any power or authority whatever extends further…it may be called government, but it is in fact oppression. George Mason
Quote IV

Yes, antisemitism is a clever virus and this shape-shifting is one of its oldest methods of perpetuating itself. Like other viruses currently feasting on humans, this one always has a pleasure principle associated with it. It feels good to get it and we live in the plague years of "If it feels good, do it." Those whose moral immune systems have been previously compromised by other pleasure-born diseases have souls which are particularly susceptible to this virus. Gerard Van der Leun
Quote V

If the Arabs put down their weapons today, there would be no more ‎violence. If the Jews put ‎down their weapons ‎today, there would be no ‎more Israel'‎" Benjamin Netanyahu
*****
The ONT wishes for our Jewish friends. A fraylichen Chanukah"
*****

He's back with his take on current events and Wisconsin.
*****

You should like the The ONT and buy The Deplorable Gourmet .

C'mon We Double Dawg Dare You.
*****
It is bad enough that the public universities are a cauldron of liberal lunacy. The NFL wants to contribute to the moonbattery.

As its players continue to protest the National Anthem, the National Football League (NFL) announced it will host an "Advocacy in Sport Workshop" at Morehouse College in Atlanta, Georgia, to educate athletes on how to "develop and implement effective advocacy platforms that positively impact society."

In conjunction with the Ross Initiative in Sports for Equality (RISE) and Morehouse, the February 21-23, 2018 workshop will teach student athletes how to turn sports into "a powerful platform for advocacy," NFL Executive Vice President of Football Operations Troy Vincent said, announcing the workshop

Roger Goodell, the man who is killing the goose that lays the golden egg.

It appears that the NFL isn't going to support Business Leaders in Christ.

A Christian student group that requires its leaders to pledge to uphold core values like avoiding "sexual immorality" sued the University of Iowa Monday after the school kicked it off campus.

Business Leaders in Christ (BLinC) makes all of its student leaders vow to uphold the group's faith statement, which says they "should conduct their careers without the greed, racism, sexual immorality, and selfishness that all too often arise in business, political, and cultural institutions."
The University of Iowa pulled their group registration after one student said he wasn't selected for a leadership position because he is openly gay. The group, though, said the man was rejected because he opposed the group's core ideals
*****
Are you planning for retirement? Sure hope you aren't planning on Social Security. These little snowflakes aren't going to be contributing much.

A dorm display at the University of Massachusetts-Amherst is using Care Bears to help students who feel "grumpy or stressed."

"Feeling grumpy or stressed? Let the Care Bears help!" the display states above a large, hand-drawn rainbow adorned with bit of advice for students.
*****
The ONT Musical Interlude
***
*****

NSFW The computer age continues to slide down the rabbit hole. AI-assisted fake porn is here.

There's a video of Gal Gadot having sex with her stepbrother on the internet. But it's not really Gadot's body, and it's barely her own face. It's an approximation, face-swapped to look like she's performing in an existing incest-themed porn video.

The video was created with a machine learning algorithm, using easily accessible materials and open-source code that anyone with a working knowledge of deep learning algorithms could put together.
*****
The Left screams about the "separation of church and state" unless one is a minority Congressman. Rep. Bobby Rush (D-IL) is being sued.

Democratic representative Bobby Rush is being sued for $1 million after failing to make payments on a loan he received for a church he founded in his home district in Illinois.

A wellness center linked to the church has also collected more than $2.6 million in taxpayer-funded government grants in 2017 and more than $17 million in grants since 2008, according to records.

Rush founded the Beloved Community Christian Church, a nondenominational Christian church, in Chicago in 2002 with the intent of helping disadvantaged people in his community.

"I founded a church in Englewood, one of Chicago's poorest and most fragile neighborhoods, and named it Beloved Community Christian Church," Rush wrote in a 2011 op-ed. "The church, once the site of a Black Panther breakfast program for children, now stands in tribute to Dr. King's vision of the power of community. A social service center, a health center and an after school robotics program are also part of the church's mission to care for people."
Intentions count. Results don't.
*****
A little known endeavor has started. Wreaths Across America.

COLUMBIA FALLS, Maine — A convoy loaded with Christmas wreaths has left Down East Maine for a weeklong journey to Arlington National Cemetery, where the wreaths will adorn tombstones this holiday season.

The Wreaths Across America caravan departed Sunday from Columbia Falls, where the wreaths were made. It'll travel through Maine, New Hampshire, Massachusetts, Connecticut, New Jersey, Delaware, Maryland and Washington D.C., before arriving in a week in Arlington, Virginia.
*****
A little levity, bathroom vandalism.
*****

I know from personal experience giving up nicotine is a bitch. But still don't be a ......Genius Award Winner.

A woman was caught smoking on a flight from Portland to Sacramento on Saturday resulting in an in-flight-outburst and threats to "kill everyone on this plane" when she was escorted to law enforcement upon landing, Southwest Airlines confirmed.
*****
Open wide and say Tonight's Feel Good Story of The Day.

Dental technician Kevin Shanahan sets up his equipment outside the General Post Office in Dublin, Ireland after work every Friday evening.

He spends his free time fitting dentures for the city's homeless and then puts in hours of work each week to create them in his lab.
*****

Tonight's ONT has been brought to you by Festive Vandalism.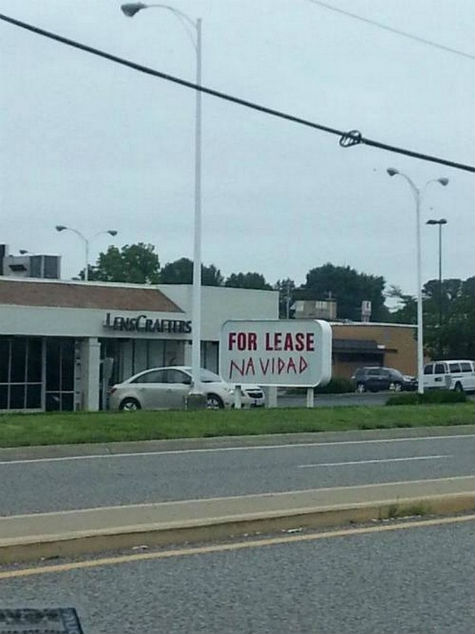 Notice: Posted with permission by AceCorp, LLC. Where cookbooks are merely suggestive.

posted by Misanthropic Humanitarian at
10:09 PM
|
Access Comments