« Saturday Gardening Thread: Lights in the Night [KT]
|
Main
|
Snowmageddon Open Thread »
December 09, 2017
Ace of Spades Pet Thread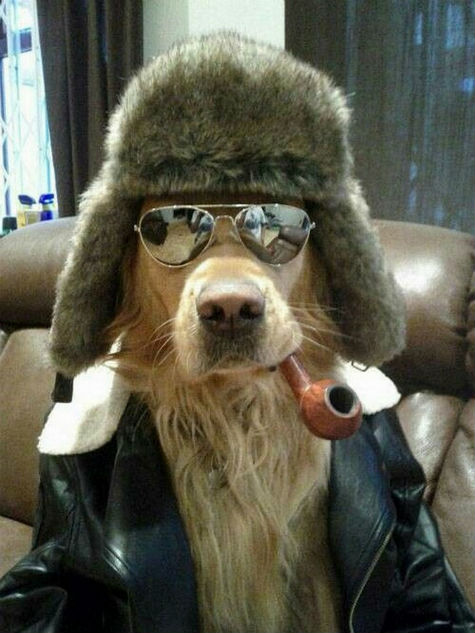 (I Came. I Sat. I Stayed.)
***

Good afternoon and welcome to the almost world famous Ace of Spades Pet Thread, where dogs are happy, cats don't give a sh!t and you're more than welcome to grab a beverage and a snack.
Take a break from Christmas shopping and enjoy the world of pets.
*****
A Little of This. A Little of That.

No word if these folks and squirrel are in Dildo's neighborhood. How does a squirrel become obese?
A college library is no place for a cat and almost the entire world knows about it.
My personal preference? Dogs shouldn't be dressed up. But.......that's an opinion and you know what they say about opinions? Dressed up doggehs.

Only its hair dresser knows. The background on cat colors.

Risking your life for a rabbit? Not my idea of heroism.

Hate snakes? Want to make some extra cash? Head to Florida, they are looking for some snake hunters.
***
Meet The PetMorons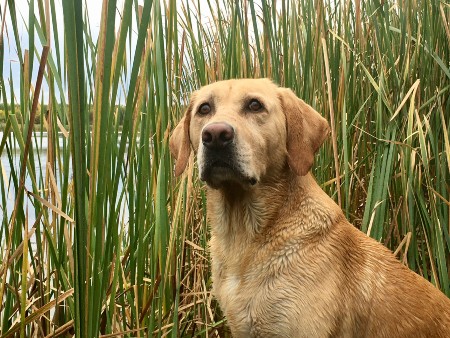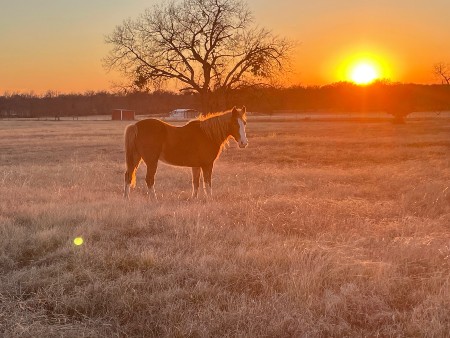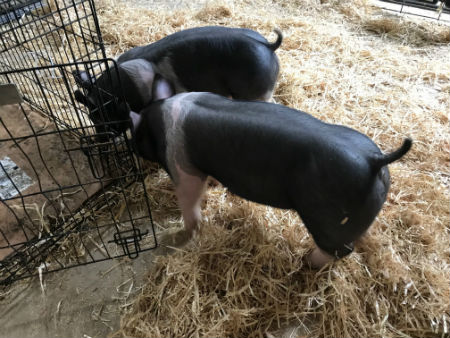 Winston, the flat-coat retriever, age 1. "Why, yes, I am ready to eat OR play. Or eat. Up for anything really. So...wanna go eat...after we play, I mean?"

Charlotte, the flat-coat retriever, age 1 and a half. "I'd rather not discuss it. Just throw the ball..."

Cooper, age 15: The Cairn in Repose with Violin Case.


Update: our beloved Cooper the Cairn passed on Thursday night after a sudden and rapid decline over the course of the week. The vicissitudes of her age caught her and laid her low. She was my lovely bride's constant muse, and they were together everywhere, all the time through the years. My youngest, a pretty tough high school football and lacrosse player, hasn't known a day in his life without Cooper. When my oldest would come home on leave from the Marines, Cooper would sleep in his room with him. They are all resilient people and will certainly be ok. But they currently feel a depth of grief that is a testament to what a loyal earnest companion Cooper was, and her passing has cast a pall over our home.

I understand you can't possibly post every picture of every wonderful pet that I imagine you receive. Posted or not, thanks for providing me an opportunity to send in a small tribute to all the years we spent with little Cooper.

Best,

MarkW
So sorry to hear of your loss. What a nice looking crew of dogs. Thank you submitting their photos and stories.
***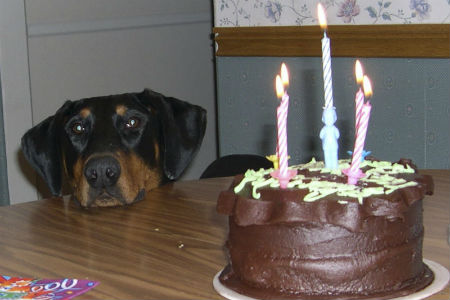 Hi!

Here is a pix of our Doberman named Lola staring at a birthday cake (mine not hers!). She is a mature 12 but still has the brain of a 3 year old dog. Just recently at the vets, she taught herself how to open doors with handles! One minute she was in the examining room and the next she was wandering around the back saying hi to the everyone. She is quite the dog. We never had a smarter dog.

Lee

Does she blow out the candles or just eat the cake? Looks like a really nice dog. Appreciate you sending in the photo of her.
***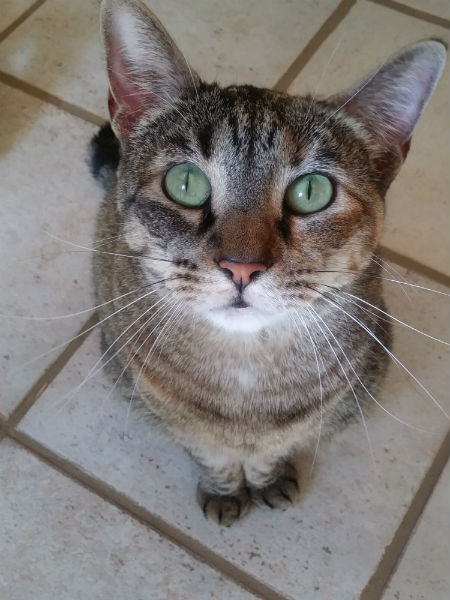 This is Bright Eyes One of our horde of 7 and the sister of Bubba who has previously been on the illustrious Petmorons. She was he first of her litter to open her eyes and always stuck her head up to see who was coming in her room. Love the pet thread says a long time lurker. Keep up the great work. - Dr.Kent
Thank you for your support and your submission. Bright eyes? We detect mischief.
***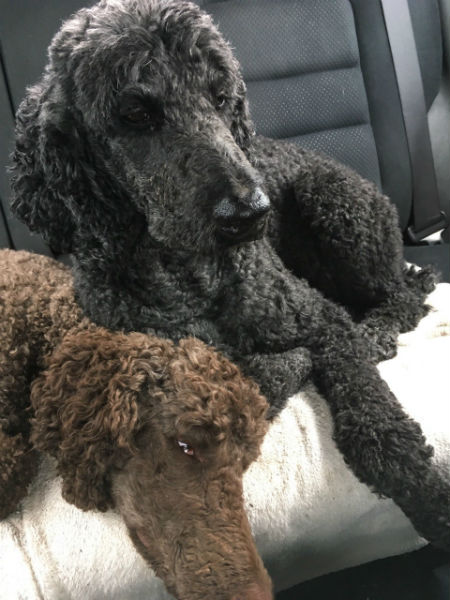 This is my pair of standard poodles, Lizzie and Chester, on our way to our lake place. Three year old Lizzie is the chocolate and is like a coiled spring at all times. Five year old Chester is the black and is the calmer of the two. Both lo e running free and chasing anything that moves at the lake!

Love the pet thread! Keep up the good work! - Lurker Joe
Interesting names for a pair of Poodles. They look like they have a blast at the lake? Do they dry off easily with the short hair?
*****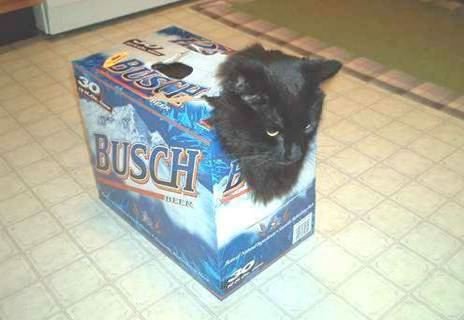 Thanks for your weekly blasts of cuteness for pet lovers. I thought your readers might enjoy this pic of my daughter's cat Lily, who can fit into the tightest spaces. She and her big brother, Bart, are shelter cats who have brought years of love and entertainment to Denise and Nathan ............. and my grandsons Keegan and Brennan.

All my best,

Outside Adjitator
***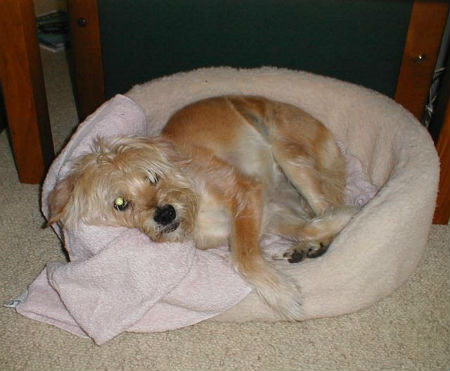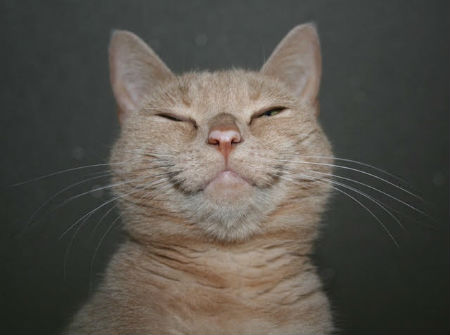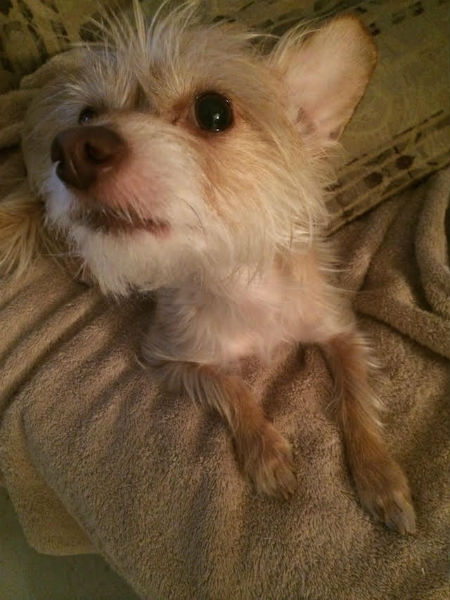 Long time lurker, daily reader. All of you writers are awesome!

Here are pics of our three non-human children.

First up is my beloved Gigi, who passed in 2008 at the very old age (for a border terrier mix) of 16. Best dog we ever had, smart as a whip. I wrote a little obit for her here (https://theuniversalspectator.wordpress.com/2013/09/15/the-comfort-of-a-dog-five-years-later/).


Next up is Dukie, one of three new-born kittens my son rescued under our shed earlier in the same year Gigi passed. Dukie, will turn ten years old next Memorial Day. She was the runt of the litter. She was so loving to me that she helped me over my grief about Gigi. Smart cat. Very, very zen. She sleeps on me every night.

Finally, Sarah. She turns 8 next month. Not the brightest bulb in the dog chandelier but she is a very funny dog. She talks to us when we are about to feed her.

That's all. AoSHQ is the BEST blog in the blogosphere. My many times daily go-to site. Thanks for everything!

George & Terry
First of all, Thank you from the Management, Staff and Janitors here at the AoSHQ. Secondly, thanks for taking the time out and submitting the photos and stories behind your fur kids.
***
***

What a great group of Pets. Thanks everybody!!!!
While we are throwing out shameless plugs, you can reach us at petmorons at gmail dot com.
And you really should order The Deplorable Gourmet Cook Book as seen in the sidebar. Rumor has it there are no pet recipes in it.
Have a great week!!!!


posted by Misanthropic Humanitarian at
02:54 PM
|
Access Comments