« Delicate Snowflakes: Please Don't Call Us "Snowflakes." It Damages Our Mental Health.
|
Main
|
The Morning Report 12/6/17 »
December 05, 2017
Tuesday Overnight Open Thread (12/5/17)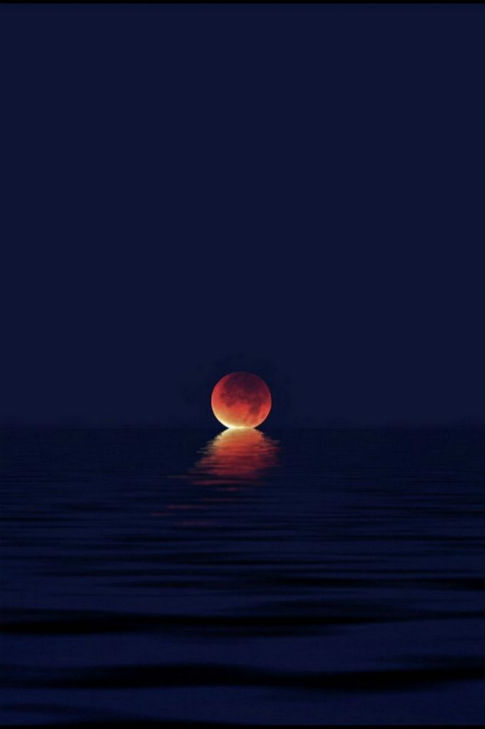 (Super ONT)
*****
Quotes of The Day

Quote I

"Find women that are different than you and figure out the things you have in common. We have a whole generation of girls who are looking at us to see how we treat each other. Let's show them what the power of being a woman really looks like. Let's open our arms to each other, and to them." Chelsea Handler-2016

Quote II

"That harlot that they are dressing up and trolloping out every day? I mean, one day she has no makeup on at all, the next she's got like 6-foot long eyelashes, and she's got cleavage, and summer whore lipstick all over her face. Can you believe what they've turned her into? A proper trollop."Chelsea Handler-2017

Co-Exist much?
Quote III

"I judge the civilization of any community by simple tests. What is the degree of freedom possessed by the citizen or subject? Can he think, speak and act freely under well-established, well-known laws? Can he criticize the executive government? Can he sue the State if it has infringed his rights? Are there also great processes for changing the law to meet new conditions?Judging by these standards, Great Britain and the United States can claim to be in the forefront of civilized communities." Winston Churchill
*****
Don't know about your heritage? Would you like to be proud of your heritage? You can have a DNA test. But is it reliable?

Should you drunkenly celebrate St. Patrick's Day or Oktoberfest? Can you brag about your ancestors having first-class seats on the Mayflower? Do you need to feel extra, extra bad about slavery? All these questions and more can be answered by sending a vial of your spit off to a company like Ancestry.com, 23andMe, or Living DNA ... in theory. But the reality of those businesses is a lot less science, and a lot more hustle. We talked with Morgan, who works for one of the major ancestry testing companies. He had some interesting things to say ...

My heritage? I'm an American Mutt, with a little of this, some of that. I was born here, so that makes me a Native American does it not?
*****
Concerned about the flu this flu season? This years flu season could be bad.

The southern hemisphere was hit hard, and we likely will be too
As the countless stories about flu season have no doubt reminded you, every year the World Health Organization has to make a call about what should go in the annual influenza vaccine. They look at how the virus has evolved so far, how it's been spreading, how effective prior shots were, and so on and so forth until they make their best guesstimate. Influenza evolves so quickly that the virus is often quite different when it finally reaches the U.S.

Since my three children Petri dishes moved away, I've been healthy.
*****
How much can you believe polls and surveys? They range anywhere from spot on to Holy Crap that was wrong. Let us hope that this survey is wrong.

Last fall, Pew Research found that 27 percent of Americans had not read a book in the preceding year.

Unfortunately, our friends across the pond aren't much better in this respect. According to a 2014 survey, roughly 26 percent of adults in Great Britain admitted to not reading and finishing a book for pleasure.

One might be able to dismiss such statistics to busyness or other similar factors. But is it possible that the growing numbers of the non-reading public are instead a sign of the decline of knowledge about books and the canon of literature in general? A March 2017 survey suggests such might be the case. Produced by The Royal Society of Literature, the survey asked nearly 2,000 British adults about their literature reading habits. Similar to the aforementioned 2014 survey, roughly 1 in 4 British adults had not read a piece of literature in the previous six months.
But they have the self-esteem, amirite?
*****
Will organ transplants become a thing of the past? Artificial organs the way of the future.

Around the world, lists of patients in need of an organ transplant are often longer than the lists of those willing (and able) to donate — in part because some of the most in-demand organs for transplant can only be donated after a person has died. By way of example, recent data from the British Heart Foundation (BHF) showed that the number of patients waiting for a heart transplant in the United Kingdom has grown by 162 percent in the last ten years.

Now, 50 years after the first successful heart transplant, experts believe we may be nearing an era where organ transplantation will no longer be necessary. "I think within ten years we won't see any more heart transplants, except for people with congenital heart damage, where only a new heart will do," Stephen Westaby, from the John Radcliffe Hospital in Oxford, told The Telegraph.
*****
I would never say that Mrs. Mis. Hum. has a black thumb. But, This might be the perfect Christmas gift for her.

Home gardening is an enjoyable family activity whose benefits extend beyond your body's wellness, the environment, and your wallet. There's the versatility of growing whatever pleases you all year round. There's also the assurance of efficiently getting the freshest and safest organic herbs, greens and spices at your yard.

Being a home gardener at the digital age is awesome, though, in the midst of your busy, hectic schedule, all your plants may wither off and die. The many gardening apps for Android and iOS devices are information-rich and undeniably helpful in teaching the art of growing a wonderful garden, even when you've got a miniature yard or no outdoor space

Or then again, I could get a more comfortable couch.
*****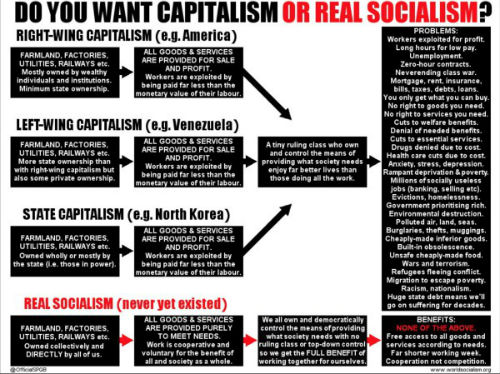 *****

Do you enjoy football? If you do, get your fill now. College Football Bowl Schedule.
*****

The ONT wonders how many cats she has. Nancy Pelosi displaying hate. Not sure if the CA Republicans can get out in time before Armageddon strikes.
*****

Are you old? When did you realize that? Sixteen moments that made people stop and realize they were old.
*****
The ONT Musical Interlude
***
*****

Flying to Phoenix, AZ anytime soon. A new terminal that writes its own joke.

Phoenix City Council unanimously voted in favor Wednesday of naming Terminal 3 after Sen. John McCain. The Republican lawmaker, 81, has been representing the state since 1987. The plan to rename the terminal now advances to a heritage commission, which will hold a hearing on the matter.
*****

Well this should shut up Gabby Giffords and her gun grabbing and hating sycophants? (No, not really, but one can hope!)3-D printed suicide machine has been released.

A new controversial 3d-printed killing machine called 'Sarco' has been released by Exit International, an organization that advocates "every adult of sound mind has the right to implement plans for the end of their life so that their death is reliable, peaceful and at a time of their choosing."

While we are discussing guns, celebrity illegal alien thought he had a rubber band in his hand when he killed Kate Steinle.

Lawyers for Jose Ines Garcia Zarate say they will argue that he didn't know he had a gun in his hand until it fired.

Garcia Zarate has said he found an object wrapped in a T-shirt under a bench on a pier that turned out to be gun and accidentally fired when he picked it up.
Seeing that the presiding judge is in California, that means he/she was born last night and of course the illegal bears no responsibility.
*****
Slowly but surely, the remnants of Michelle Obama are being wiped away. Chocolate milk is back!
*****

In defense of offending others.

These days you can't speak without offending someone and I'll be honest, I don't much care for it. I'd like to be able to make a salient point in a discussion without having to check my every phrase for inherent and or systemic sexism, racism or whateverism. I hate having to constantly add addendums to my posts or tweets because everyone in the world has become so absolutely pussified that I end up offending someone by accident because I am unable to keep up with all the many hidden ways one can display their "privilege". Enough is enough, some people deserve to be offended.
*****
Socks and Lotion, guranteed lowest prices or so says today's Genius Award Winner.
*****
Genius Award Winner is saved by Tonight's Feel Good Story of The Day.
*****
Tonight's ONT has been brought to you by the ultimate riding lawn mower.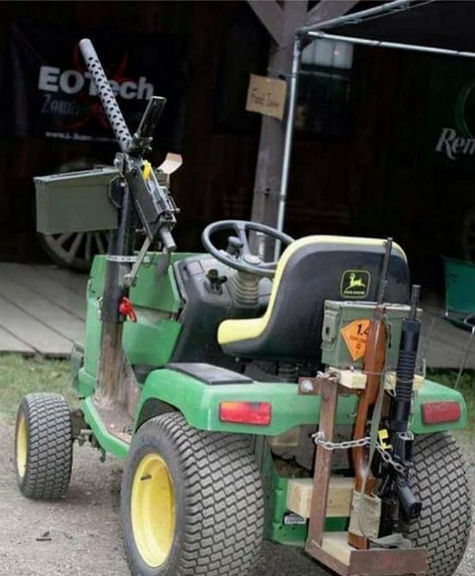 Notice: Posted with permission by AceCorp, LLC. Home of catch and release.

posted by Misanthropic Humanitarian at
10:04 PM
|
Access Comments