« Sunday Morning Book Thread: 12/03/2017
|
Main
|
Food Thread:
The New Cookbook Is Here!
[Almost...] »
December 03, 2017
A Little Of This...A Little Of That...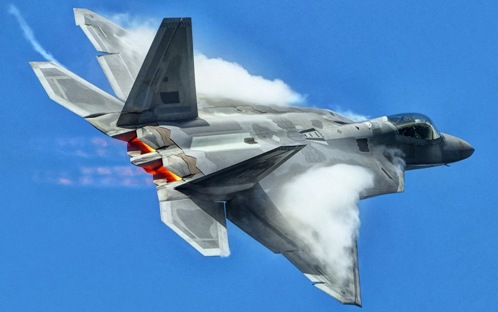 'Simplicate and Add Lightness!' — Designing the F-45 Mustang II

The United States needs a new high-endurance dedicated fleet-defense/air-superiority fighter for its Navy and a new close-air-support warplane to fight alongside the venerable A-10. But our most critical need is an effective air-superiority fighter for our Air Force that provides genuine airpower at a price we can afford. The Air Force's F-22 Raptor is too expensive to procure and spends too much time on the ground undergoing maintenance. The F-35 is a jack-of-all-trades, master-of-none strike fighter that spends too much time on the tarmac and costs far too much to support over its service life.
I have read several articles over the years about the absolutely bat-shit crazy way the F-35 was developed, so I am not optimistic that we can revert to a sane design method. But the article is interesting and worth a read.
******
Ajit Pai: Repealing Net Neutrality Returns FCC to 'Rational' Approach Over Internet
Taking direction from former president Barack Obama, the FCC approved the broad regulatory scheme over the internet in 2015. The vote was shrouded in secrecy, with former chairman Tom Wheeler not releasing the text of the nearly 400-page net neutrality rule until two weeks after the FCC voted to approve it.

Soon after, the FCC used the rules to investigate and propose fines for cell phone providers such as Verizon, AT&T, and T-Mobile for offering popular unlimited data plans that offer free streaming at a lower cost.
Ah yes...the government theory that the shortest distance between two points is a cube.
Is there anything that government does well? Seriously...is there any function of government that you cannot imagine the private sector doing better? And I include defense and infrastructure in the question.
&topic=world_news">

posted by CBD at
12:05 PM
|
Access Comments