« AoSHQ Is Back On LIne, And All's Right In The World
|
Main
|
The Morning Report 11/29/17 »
November 28, 2017
Tuesday Overnight Open Thread (11/28/17) Woot-Woot Edition!!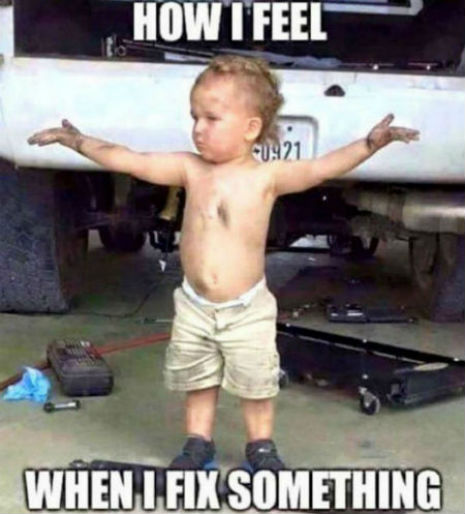 (Meet The Boss! Watch out hamsters!!!!)
*****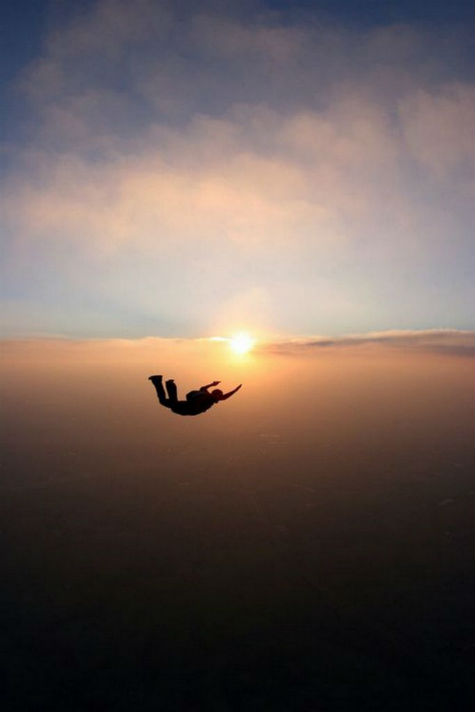 (Let's jump into The ONT)
*****
Quotes of The Day
Quote I

We live in strange times. Never has maleness been more difficult, less socially acceptable, and more dangerous to one's health, wellbeing, career, and liberty. A once-proud gender, a bit under 50% of humanity, has been, through the miracle of gender fluidity, the invention of new pronouns, legislation, public opinion and politics, reduced to uncertain pariah status, at least on the coasts, on college campuses and now in the halls of Congress. Mike McDaniel

Quote II

"I know a lot of white Christians who are upset by what's happening at Standing Rock, and upset by our segregated communities. But they don't necessarily see how our Christian patterns over the last several hundred years have created the conditions for those things, so they don't feel responsible for them." Jeannine Hill Fletcher
Quote III

None of us feels the true love of God till we realize how wicked we are. But you can't teach people that - they have to learn by experience. Dorothy L. Sayers
*****
Beauty is in the eye of the beholder or A fool and his money is soon parted.

An American woman has just become a millionaire after selling her virginity online to the highest bidder in a controversial auction.

Giselle is a 19-year-old American model who put her virginity for sale on the website cinderella-escorts.com.
The websites specialises in 'International High-Class Escorts'. The website also has a section where women can sell their virginity to the highest bidder.
The website reports that the highest bidder was a businessman from Abu Dhabi of €2.5 million ($2.95 million). This was then followed by a Hollywood actor then a Russian politician.
*****
***
*****
We sent a man to the moon. We've sent a "rover" to Mars. So why does our cell service suck?

If you're living in the US, there's a good chance you're using a phone on one of the four major carriers: Verizon, AT&T, T-Mobile, and Sprint. But in my conversations with friends, family and colleagues, I feel like I rarely hear anyone claim they're actually happy with their cell service. If you're reading this story, it's possible you're also dissatisfied.

To boot, US carriers don't rank too well against other carriers abroad. According to the MobiNEX research report conducted by Aptelligent published in October of last year, the US landed in 10th place out of 25 for overall carrier performance, including reliability and speeds. Ahead of the US, in order: Japan, France, the UK, Canada, Mexico, Italy, Germany, Spain, and Australia.
I still travel in areas where there is no signal.
*****
Hypocrisy on full display, The wrath of do-gooders.

Everyone agrees that to be left-wing and liberal is to be a better, more caring and compassionate human being. It proves what an enlightened and open-minded person you are. It sets you apart from conservatives and right-wingers, those selfish and nasty folk who are obviously racist, oafish and horrid. I mean, just look at Nigel Farage, Donald Trump and people of that ilk. Aren't they ghastly?

All this is true, right? Wrong. Being caring is actually a licence to be nasty. Not only this year have we witnessed a torrent of abuse and slander from the supposedly caring left, directed at so-called populists in the UK and the US, we have also seen physical violence acted upon them. Consider the aftermath of the US presidential election. On the New York subway, someone tried to strangle a 24-year-old wearing a 'Make America Great Again' cap. A 49-year-old in Chicago was dragged down the street by a crowd screaming 'you voted Trump!' and 'you're gonna pay for that shit!'. In Maryland, a group of high-school protesters – carrying signs with the words 'Love Trumps Hate' – came across a 15-year-old fellow student wearing a Trump hat and beat him up.
*****

The old administration, "Parts is parts." The new administration, "Not so fast."

We are living through a remarkable time in history. Almost daily, those in influential positions who once appeared untouchable are falling out of popular favor as their abuses are exposed.

Earlier this month, one particularly corrupt institution was dealt back-to-back blows: Planned Parenthood, the nation's largest abortion business.
*****

Need a vegan pizza? Probably not, but.............Pizza Hut is now making vegan pizza.

If the only thing stopping you from inhaling Pizza Hut is that it's not vegan, you … no longer have that excuse. The U.K. arm of the chain announced today that a nondairy cheese will be joining its menu in two days, on November 29.
Because nothing says that was f*cking tasty like fake cheese and faker pepperoni.
*****
Much Vaunted National Health System.

34-year old Kelly Yeoman was initially hospitalized for a small "fluid filled sac" on her ovary. But by the time the (rocket?) surgeons were done with her, she was left confined to a hospital bed, her body "slowly filling with her own excrement."

And since it's not likely that her care's going to be getting any better under the auspices of the MVNHS©, her family and friends are trying to raise about $13,000 so she can avail herself of private treatment.

And it's urgent:

"[H]er bowel could perforate at any moment – at best meaning she would need a colostomy."

But hey, free!
[update] Give the ibguy your vote for his blog.
No comment from the 1%er Bernie Sanders.
*****

Five States ask the worthless, do-nothing, useless Congress to pass CCW National Reciprocity.

A group of state attorneys general has signed on to a letter urging lawmakers to approve a measure that would allow universal recognition if concealed carry permits across the nation.

The letter, signed by the top legal advisors in Alabama, Louisiana, Missouri, Montana and South Carolina, supports the passage the Constitutional Concealed Carry Reciprocity Act of 2017, a U.S. Senate bill, or the Concealed Carry Reciprocity Act of 2017, a similar measure in the U.S. House.

"Passing this law would not expand who's allowed to have a concealed weapon permit," said South Carolina Attorney General Alan Wilson in a statement. "It just eliminates the confusion we have now over which states recognize which other states' permits and makes that constitutional right uniform across the country. The Framers were unwavering in their right to self-protection and steadfast in their support of the Second Amendment."
*****

"Experts Say Universal Basic Income Would Boost US Economy by Staggering $2.5 Trillion"

In recent months, everyone from Elon Musk to Sir Richard Branson has come out in favor of universal basic income (UBI), a system in which every person receives a regular payment simply for being alive. Now, a study carried out by the Roosevelt Institute has concluded that implementing a UBI in the U.S. could have a positive effect on the nation's economy.

The study looked at three separate proposals: a "basic income" of $1,000 per month given to every adult, a "base income" of $500 per month given to every adult, and a "child allowance" of $250 per month for every child. The researchers concluded that the larger the sum, the more significant the positive economic impact.
The ONT says BULLSHIT.
*****
The ONT Musical Interlude
November 28, 1993, Steppenwolf drummer Jerry Edmonton was killed in a car crash not far from his Santa Barbara, California home, he was 47. Steppenwolf had the 1969 US No.2 & UK No.30 single 'Born To Be Wild'. via thisdayinmusic.com
***
November 28, 1943, Born on this day, Randy Newman, singer, songwriter, Composer of 'Mama Told Me Not To Come', 'Simon Smith And The Amazing Dancing Bear', 1977 US No.2 single 'Short People.' Film soundtracks including 'Ragtime.' Once hailed as the greatest songwriter alive by Paul McCartney. Since the 1980s, Newman has worked mostly as a film composer, his film scores include Ragtime, Toy Story; A Bug's Life; Toy Story 2; Monsters, Inc.; Cars; Toy Story 3; and Monsters University. via thisdayinmusic.com
*****
For every action there is a reaction. Antifa activist Yvette Felarca is being sued by former U-Cal student.

The former president of the Berkeley College Republicans has sued known Antifa activist Yvette Felarca after a "frivolous" restraining she had filed against him was dropped.

"Felarca's frivolous legal actions were meant to intimidate me and hinder my political activism, but also prevented me from going to class on occasion. I can now go on with my main purpose at UC Berkeley, which is to get an education and exercise my free speech rights without interference," Troy Worden told Campus Reform after both a temporary and permanent restraining order were dismissed.

"Felarca and her attorney attempted to make free speech expensive and it is time that they pay for their misuse of the court system."

Now, Worden and his attorney, Mark Meuser, have announced in a press release that they will be seeking more than $100,000 in damages from Felarca, noting that the restraining orders were an attempt to restrict Worden's First Amendment rights.
What's that old college chant, "Hit her again, harder, harder"? Hope her wallet takes a beating.
*****


The dream of lifting and separating.
*****
So is this guy related to Al Franken? Genius Award Winner.
*****
Thankfulness takes many shapes and forms. And it is never too late to show your appreciation. Tonight's Feel Good Story of The Day.
*****
Tonight's ONT has been brought to you by Proactivity.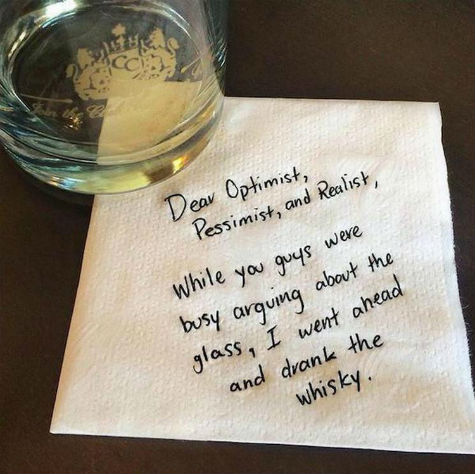 Notice: Posted with permission by AceCorp, LLC. Mood swings are not considered exercise.

posted by Misanthropic Humanitarian at
09:53 PM
|
Access Comments