« Is This the Future of Sports Broadcasting?
|
Main
|
The Morning Report 11/28/17 »
November 27, 2017
Monday Overnight Open Thread (11/27/17)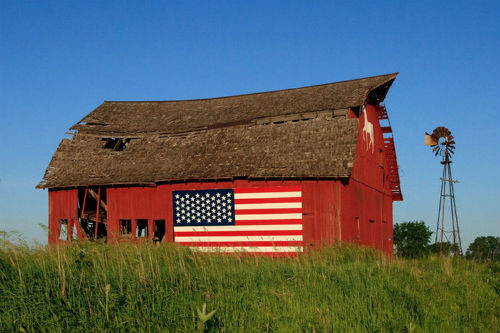 *****
Quotes of The Day
Quote I

"You know, part of the job is to meet people you disagree with, and to testify with the love of Christ to them and to seek to draw them in to a different way." The Most Reverend Justin Welby, Archbishop of Canterbury.

Quote II

The Millennials are the product of generations of moral relativism. They are the inevitable and expected output of hordes of people who turned away from recognizing unchanging moral standards and instead began instructing their young in the pathos of situational ethics. Jennifer Polk
Quote III

It starts at the home. It starts at home. It starts with how you raise your children. If a young man doesn't have a father figure, he'll go find a father figure.

So you know I can't blame the system. It's unfortunate that we make such easy work for them. Denzel Washington
Quote IV

"When people talk, listen completely. Most people never listen." Ernest Hemingway

Quote V

To have rights you must claim, use and defend… man only has rights he is willing to claim, use and defend. There is a difference between rights and privileges. Rights you own. Privilege is afforded. Like renting or owning a house. Government asserts there are no rights, only privileges and unless we pay, we can't be there. The State of Nevada says differently. These are my father's rights. Everything we have comes from the land. That is wealth, not the dollar bill. The things we use all come from the land. Who controls the land, controls the wealth. Ryan Bundy
*****
When guns are outlawed only outlaws will own guns.

The United Kingdom's National Ballistics Intelligence Service (NABIS) is conducting a new gun surrender program from Nov. 13 to Nov. 26 after gun crime in England and Wales increased by more than a quarter in the past year.

The Office for National Statistics found a 27 percent increase in crimes involving firearms during its most recent review of crime data. Despite a near ban on the civilian ownership of handguns the review found crimes committed with handguns increased by 25 percent and accounted for the majority of gun crimes. The agency said the increases in 2016 were part of a multiyear trend.
*****

An ONT science lesson, The correct way to hang toilet paper.
To be honest, as long as it is present, I could care less.
*****

Wipe that smug grin off your face you sanctimonious POS. Joe Scarborough and Tits LaRue Mika Brzezinski = Fake News.

The hosts of MSNBC's "Morning Joe" did the usual day-after Thanksgiving kibitzing on the air on Friday morning, telling viewers about their turkey dinners and mentioning the big football game the night before.

One problem: None of those things had actually happened at the time Joe Scarborough, Mika Brzezinski and Co. started talking about them. The program that aired Friday morning was taped Wednesday, but made to look and sound as if it was airing live.
*****
The ONT Musical Interlude
November 27, 1941, Born on this day, Eddie Rabbitt, singer, songwriter, (1981 US No.1 & UK No.53 singles 'I Love A Rainy Night'. Elvis, Dr Hook and Tom Jones all recorded his songs. He died of cancer on 7th May 1998. via thisdayinmusic.com
***
November 27, 1942, Born on this day, Jimi Hendrix guitarist, singer, songwriter who had the 1967 UK No.6 single 'Hey Joe', the 1970 UK No.1 single 'Voodoo Chile', and the 1968 US No.1 and UK No.6 album 'Electric Ladyland'. Hendrix who is widely considered to be the greatest guitarist in musical history made appearances at the 1967 Monterey Pop Festival, the iconic 1969 Woodstock Festival and the 1970 Isle Of Wight Festival. Hendrix died on 18th September 1970 after choking on his own vomit. via thisdayinmusic.com
*****
Diane Feinstein, who is nearly older than dirt is seeking re-election. Pass the popcorn as the left eats the left.

California lawmakers wrapped up work for the year two months ago, but state Sen. Kevin de Leon isn't resting easy: A torrent of sexual-harassment allegations in the state Capitol started raining down on top Democrats in Sacramento just 48 hours after de Leon announced his attempt to challenge Sen. Dianne Feinstein (D., Calif.) for her seat.

While de Leon has not been accused or directly implicated in any impropriety in the growing sexual harassment scandal, as president pro tempore, de Leon did nothing concrete to change what powerful California political women describe as a pervasive, long-standing climate of sexual harassment in the state capitol.

The national firestorm over sexual harassment is having ripple effects in political races across the country, including de Leon's efforts to oust Feinstein from the seat she has held for more than 25 years.
*****

There are cravings. There are munchies. And there is Maksud Khan.Why eat pork rinds when you can eat coins?

A man who gorged himself on coins and metal objects was rumbled when surgeons checked his stomach and found 7kg of metal. The 35-year-old had kept his bizarre eating habits to himself but surgeons found 263 coins, 100 nails and dozens of razor blades.
*****
Kevin Dowd, Maureen Dowd's brother, was one happy guy at the Thanksgiving table this past week.

Full disclosure: I am not a Trump disciple. His manners offend me and the tweeting is overdone, but I do admire his resiliency against an unrelenting and unfair press. His tweeting is annoying, but it can be an effective defense. He has 43.2 million Twitter followers. The New York Times has 3.1 million subscribers.

Trump got into office because of Congress's inability or unwillingness to do its job. The voters were so fed up, they turned to a reality TV star instead of the 20 politicians on the menu. (Or 20.5 if you want to count Martin O'Malley.)
*****

Doesn't there have to be an element of truth in a statement for it to be believable? Al Franken and his incredible interview.

Democrat Senator Al Franken told the Minnesota Star-Tribune on Sunday that he's returning to work on Sunday, that he doesn't "intentionally" grope women, and that he hopes others don't come forward, but his memory seems to be shaky:

Three women allege Franken grabbed their buttocks while taking photos with them during separate incidents at campaign events in 2007, 2008 and 2010. Franken told the Minneapolis Star Tribune he doesn't remember taking the specific photos, but said such groping is "not something I would intentionally do."
*****

NSFW Cocktails & Striptease: Vintage Burlesque Show Ads

*****
The ONT has always said, "Drink what you want to drink." Price and quality do not go hand in hand when it comes to wine.

Individuals who are unaware of the price do not derive more enjoyment from more expensive wine. In a sample of more than 6,000 blind tastings, we find that the correlation between price and overall rating is small and negative, suggesting that individuals on average enjoy more expensive wines slightly less. For individuals with wine training, however, we find indications of a non-negative relationship between price and enjoyment. Our results are robust to the inclusion of individual fixed effects, and are not driven by outliers: when omitting the top and bottom deciles of the price distribution, our qualitative results are strengthened, and the statistical significance is improved further. These findings suggest that non-expert wine consumers should not anticipate greater enjoyment of the intrinsic qualities of a wine simply because it is expensive or is appreciated by experts
*****
Millennial job interview. h/t ALH
*****
Who is our favorite Aunt? Give me a D. Give me a R. Give me a U. Give me a N. Give me a K. Genius Award Winner.
*****
Do to others as you would have them do to you. Tonight's Feel Good Story of The Day.
*****
Tonight's ONT has been brought to you by Mystery Solved.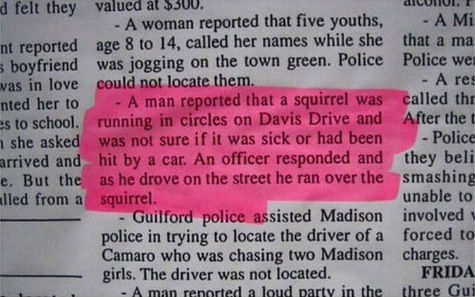 Notice: Posted with permission by AceCorp, LLC. Where it is easier to ask for forgiveness than permission.

posted by Misanthropic Humanitarian at
10:12 PM
|
Access Comments