« Happy Thanksgiving!
|
Main
|
The Morning Report 11/24/17 »
November 23, 2017
Thanksgiving ONT
Greetings and happy Thanksgiving! Tonight's ONT will be brief, but I have a few links for those of you who are fighting through a tryptophan-induced stupor in order to post here. Hope everyone had a wonderful day, filled with something like this: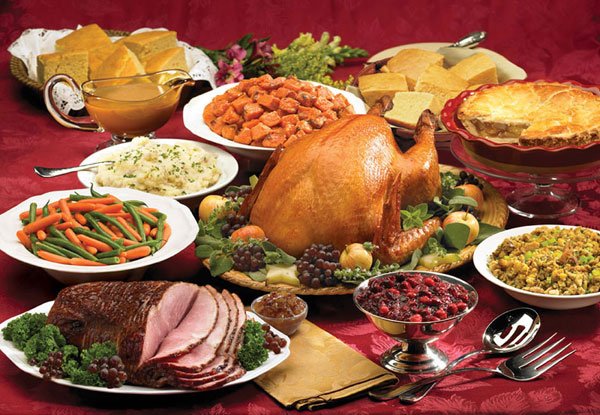 Or was it? Here are The Most Popular Thanksgiving Foods in All 50 States, Mapped.
Some of these are as to be expected, but some are not. Maryland having crab cakes isn't shocking, but what's wrong with you, Texas? Chicken spaghetti? Really? I've never even heard of chicken spaghetti. I think even a turkey lollipop would be more traditional:

Of course, there's more to Thanksgiving dinner than turkey.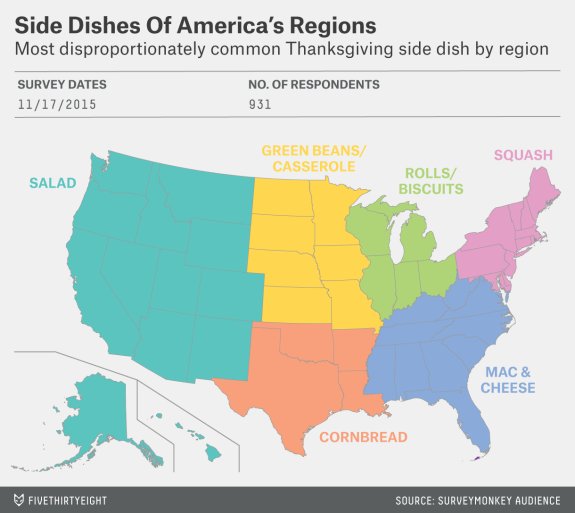 Rolls? Cool. Mac & Cheese? Doable. Salad though? Don't you westerners know anything?

Of course, that's a traditional meal. Some people, however...
What I learned when I tried to make a gluten-free, vegetarian, kosher, no soy, vegan, organic, low acid, no dairy …
Honestly, I'll make a reasonable effort to accommodate anyone, but if your dietary restrictions are that esoteric, bring your own food.
Well, enough about the meal. How about The Origin of 7 Thanksgiving Traditions?
Of course, Thanksgiving is about giving thanks, and I'm thankful for all of you Morons who allow me to natter aimlessly at you twice a week. What are you thankful for? I think we can all be thankful that our Fore Fathers had the wisdom and foresight to design for us a system of government that would ensure that we remained free.
I realize that limited government has been under attack for more than a century now, but honestly, 90% of the problems we have in this country could be solved by just going back to the way things were intended.
Some of you may have given thanks in a church today. That's a proper thing to do. I don't know a thing about their ministry, or whether I would even find this church to be a spiritual home, but I do like the sign out front: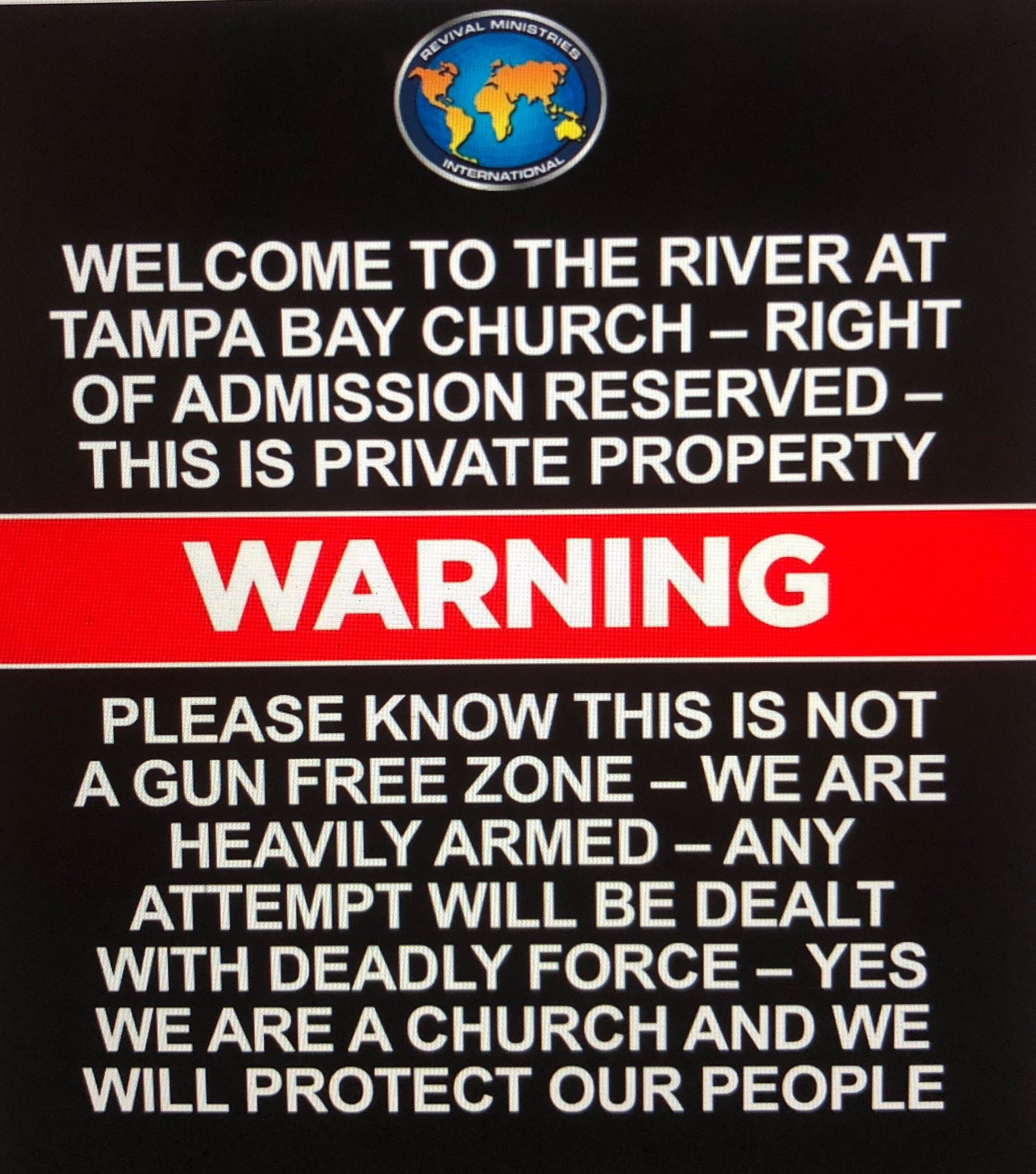 I have my own, somewhat non-traditional idea about what Christ meant by "turn the other cheek", but I'm absolutely sure that he didn't mean to cower in a corner to be shot down like a dog.
Finally, now that Thanksgiving is behind us, Christmas season is upon us. I would like to remind everyone to reach out to the less fortunate in your community, and there is no better way to do that than by helping this wonderful charity:
I hope everyone had a blessed day with friends and family, and would like to close with a money-saving tip for the holidays: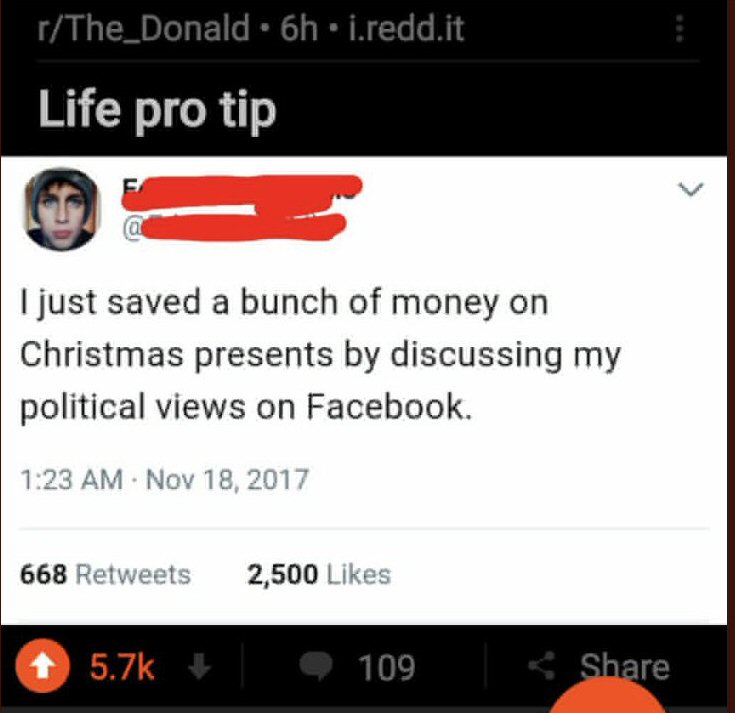 Tonight's ONT brought to you by turkey: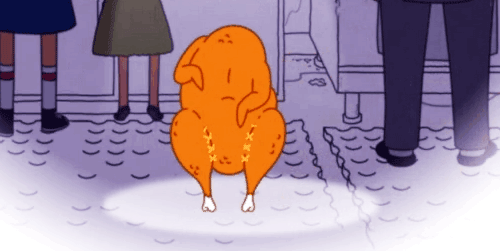 The Yahoo Group is stuffed.


posted by WeirdDave at
09:27 PM
|
Access Comments