« Saturday Evening Movie Thread 11-25-2017 [Hosted By: TheJamesMadison]
|
Main
|
EMT 11/26/17 »
November 25, 2017
Saturday Overnight Open Thread (11/25/17)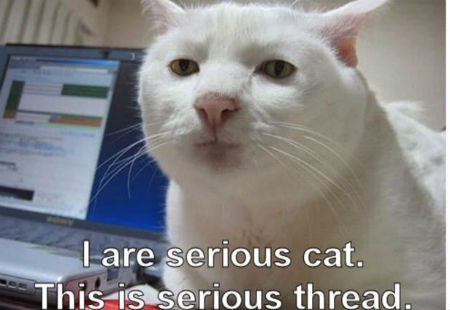 (No, not really. What would the cat know?)
*****
Quote of The Day
Quote I

"Most mainline Protestant churches are, to one degree or another, post-Christian. If they no longer seem disposed to converting the unbelieving to Christ, they can at least convert them to the boggiest of soft-left clichés, on the grounds that if Jesus were alive today he'd most likely be a gay Anglican bishop in a committed relationship driving around in an environmentally friendly car with an "Arms are for Hugging" sticker on the way to an interfaith dialogue with a Wiccan and a couple of Wahhabi imams."
― Mark Steyn

Failing to study Greek and Hebrew Swedish religious muckity-mucks continue to drag Christianity into the depths of political correctness. The Swedes want to be inclusive.

The Church of Sweden has voted to adopt a controversial new handbook which says masculine references to God, such as "He" and "Lord" should be scrapped so as to be more "inclusive".
Despite heavy criticism from organisations including Royal Swedish Academy, on Thursday the church approved the new handbook with a large majority.
I guess the "Father, forgive them for they know not what they do" (Luke 23:24) was a mistake on His part.
*****
Seriously, is it time, to bring back the good old fashioned Insane Asylum?

Jennings-White suffers from a rare psychological disorder called body integrity identity disorder, or BIID. People with BIID feel that their physical characteristics do not match the idea of how they are supposed to look. The condition is not dissimilar from gender identity disorder, which occurs when people feel that their physical sex does not correspond with the gender they identify with. In the case of BIID, most patients desire to have a specific body part amputated so that their bodies can match how they feel on the inside.
This woman is f*cking nuts.
*****

Doesn't Justin Trudeau have more to worry about like Canadian bacon, Canadian Football and hockey than the US Net Neutrality act.

Canadian Prime Minister Justin Trudeau says President Donald Trump's plan to roll back net neutrality protections for the internet "does not make sense" and that he'll be looking into what he can do to defend net neutrality for the whole internet.

"I am very concerned about the attacks on net neutrality," Trudeau said in Toronto on Wednesday, in response to a question from Motherboard about Trump's plans. "Net neutrality is something that is essential for small businesses, for consumers, and it is essential to keep the freedom associated with the internet alive."
The less government interference in our lives, the better.
*****

Dammit! The earth is flat and Mike Hughes plans on proving it.

Seeking to prove that a conspiracy of astronauts fabricated the shape of the Earth, a California man intends to launch himself 1,800 feet high on Saturday in a rocket he built from scrap metal.

Assuming the 500-mph, mile-long flight through the Mojave Desert does not kill him, Mike Hughes told the Associated Press, his journey into the atmosflat will mark the first phase of his ambitious flat-Earth space program.
Here's hoping his life and health insurance premiums are paid up.
*****

Do you like to bake? Do you like to taste test while you are preparing your baked goods? Raw flour may cause health problems.

Spoiler alert.

If you are already elbow-deep in holiday cake and cookie batter, you may just want to take your chances and stop reading here.

But to become wiser and safer, though indisputably annoyed, step away from that bowl and read on.

Tasting uncooked foods made with flour can make you dangerously ill, according to a study published Wednesday in The New England Journal of Medicine. The report, which recounts the detective work that led to a recall of more than 10 million pounds of flour in the summer of 2016, confirms that a type of E. coli bacteria previously discovered lurking in wet environments like hamburger meat and leafy vegetables can also thrive in arid hosts.
Well. That news certainly sucks.
*****
Yes, Thanksgiving has come and gone. But you can use this at Christmas time if you have turkey.
*****
Military training, the Manitowoc Minute Way.
*****

Need a schadenboner? Perhaps this will give you one. Charlie Rose interviewing Kevin Spacey about Bill Clinton.
*****

The ONT has added another 'ette to the Moron Horde roll. Don't ever mess with a woman who is hunting.

And at one point, one of the saboteurs got a bit too close for comfort to a woman hunter on horseback. Way too close.

Video shows the saboteur grabbing the woman's horse by the reins — but she wasn't about to take one bit of his antics.

As she ordered the man to "get off my horse," the woman repeatedly whipped the saboteur with her riding crop — a total of 17 vicious whacks.
*****
The ONT Musical Interlude
November 26, 1976, The Band made their final performance; 'The Last Waltz' held on American Thanksgiving Day, at Winterland Ballroom in San Francisco. The show also featured Joni Mitchell, Dr John, Neil Young, Van Morrison, Neil Diamond, Eric Clapton and others. The event was filmed by director Martin Scorsese and made into a documentary of the same name, released in 1978. via thisdayinmusic.com
*****

Coach Mike Leach is my new favorite coach. And my future Son-In-Law likes him too.
*****
Since they never heard of a parking lot or the shoulder of the road we have a pair of Genius Award Winners.
*****
Not quite Planes, Trains and Automobiles, but close in Tonight's Feel Good Story of The Day.
*****

Tonight's ONT has been brought to you by Team Work.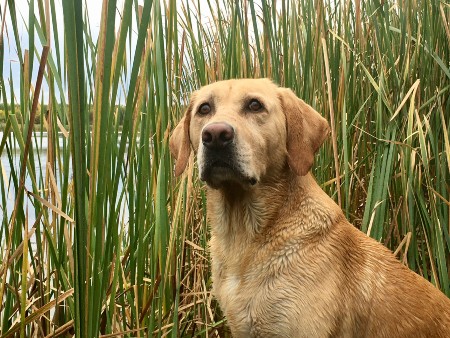 Notice: Posted with permission by AceCorp, LLC. Leave the pie alone and everyone will be safe.

posted by Misanthropic Humanitarian at
09:49 PM
|
Access Comments