« Weekend Gun Thread
|
Main
|
The Morning Report 11/27/17 »
November 26, 2017
Sunday Overnight Open Thread (11/26/17)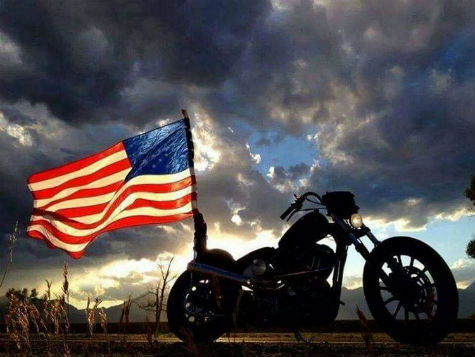 *****
Quotes of The Day
Quote I

My Leftist friends (as well as many ardent #NeverTrumpers) constantly ask me if I'm not bothered by Donald Trump's lack of decorum. They ask if I don't think his tweets are "beneath the dignity of the office." Here's my answer:

We Right-thinking people have tried dignity. There could not have been a man of more quiet dignity than George W. Bush as he suffered the outrageous lies and politically motivated hatreds that undermined his presidency. We tried statesmanship. Could there be another human being on this earth who so desperately prized "collegiality" as John McCain? We tried propriety – has there been a nicer human being ever than Mitt Romney? And the results were always the same. Evan Sayet.
Quote II

"Because I'm being told by God to save this country." Joy Behar

How convenient she found God.

Quote III

"We will no longer tolerate a system that buries poor and working class people in taxes, while giving big business and the super-rich yet another free ride; a system that underfunds affordable housing to the point where thousands are homeless, a system that criminally underfunds education."Kshama Sawant

Quote IV

Let's be frank: Hunters know that high-capacity magazines and semi-automatic rifles are unnecessary for our sport. These guns are weapons of war, designed to kill human beings. You could say the same about handguns. My dad often talks about bringing a sidearm for protection while hunting in serious grizzly bear country, but I tell him not to bother. Studies have shown that bear spray is more effective, anyway, and there's a good deal less collateral damage likely to be caused.Greg Luther
*****
The ONT thought Hugh Hewitt wasa better radio host. Hillary Clinton on the radio with Hugh pimping her book.

Hillary Clinton has warned that the US is "totally unprepared" for the economic and societal effects of artificial intelligence. Speaking to radio host Hugh Hewitt this week in an interview promoting her recent book, the former Secretary of State said the world was "racing headfirst into a new era of artificial intelligence" that would affect "how we live, how we think, [and] how we relate to each other."

In a short segment near the end of the interview, Clinton told Hewitt: "A lot of really smart people, you know, Bill Gates, Elon Musk, Stephen Hawking, a lot of really smart people are sounding an alarm that we're not hearing. And their alarm is artificial intelligence is not our friend." Clinton then mentioned two specific areas of impact: digital surveillance (when "everything we know and everything we say and everything we write is, you know, recorded somewhere") and job automation.

Hillary, just shut the F*ck up. What would you know about intelligence? Please walk off into the sunset.
*****

I've known this for years and now science is getting around to proving me right. There is nothing wrong with some solitude.

When it comes to seeking solitude, many people often blame mental health issues as an underlying cause. But a new study finds that being alone has its benefits too, particularly when it comes to people looking for a surge of creativity.

Researchers at the University of Buffalo interviewed 295 privacy-valuing individuals who reported a variety of reasons for their tendency to spend a lot of time alone, ranging from feeling fear or anxiety around others to preferring to use spare time working on a craft.
*****
Moar science for you coffee drinkers. Are you drinking too much or not enough?

Drinking moderate amounts of coffee—about three or four cups a day—is more likely to benefit our health than harm it, our latest research shows. This is important to know because around the world over two billion cups of coffee are consumed every day.

Earlier studies have suggested beneficial links between coffee drinking and liver disease. Our research group has an interest in liver conditions. As such, we had previously conducted two meta-analyses, one looking for links between coffee drinking and cirrhosis and another for coffee drinking and cancer of the liver. We found that there was a lower risk of both conditions in people who drank more coffee.
*****
NSFW
Calling a game like this, may help bring back NFL viewership. It's a possibility.
*****

The American Revolution. The French Revolution. The Industrial Revolution. The Sexual Revolution. The Sexual Revolution turns ugly.

The Sexual Revolution is now out of control. Initially promising freedom, like all revolutions, it has entered something like its Reign of Terror phase and is devouring its own children. As with other revolutions, it is not because the revolutionaries enjoy broad popular support; it is because civic and religious leaders are confused, divided, and cowed into silence. Those whom one expects to impose some order on all this—conservative politicians, religious leaders, civil libertarians, journalists, scholars—are either hiding under the table or signaling their virtue by themselves fanning the flames of a hysteria that they show no interest in trying to understand.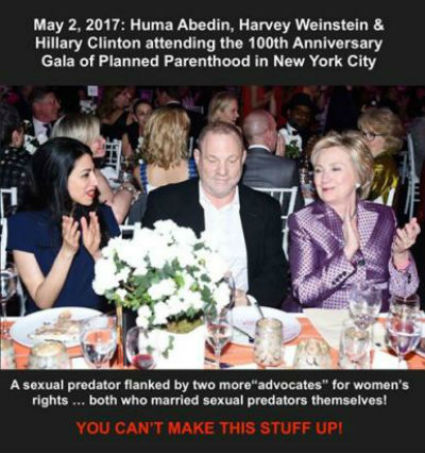 *****

Sam Carana Scientist Extraordinaire. Human extinction in
3,322 days.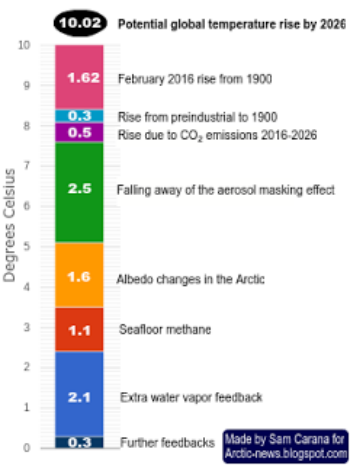 So is Mr. Carana willing to bet some money on it or even better his life? Screw him and his ilk.
*****
The ONT Musical Interlude
Cream
Yes
Taste
November 26, 1968, Cream played their farewell concert at the Royal Albert Hall, London. Also on the bill were Yes and Taste. The concert was filmed and released as Cream's Farewell Concert which has often been criticized for both its mediocre sound and visual effects: during Ginger Baker's drum solo, he seems to change clothes at lightning speed due to careless post-editing. via thisdayinmusic.com
*****
Another Thanksgiving holiday has come and gone. I attempt to reflect every day and give thanks. However, giving thanks in interesting times is a challenge.

tryptophan, an amino acid in turkey, is unjustly blamed for what mere gluttony does, making Americans comatose every fourth Thursday in November. But before nodding off, give thanks for another year of American hilarity, including:

A company curried favor with advanced thinkers by commissioning for Manhattan's Financial District the "Fearless Girl" bronze statue, which exalts female intrepidity in the face of a rampant bull (representing (1) a surging stock market or (2) toxic masculinity). Then the company paid a $5 million settlement, mostly for paying 305 female executives less than men in comparable positions.
This Cob is not a big fan of George Will. But, even a broken clock is right twice a day.
*****

Wouldn't it have been easier and less expensive to purchase a camera to prove your point? The answer is no. I'll show you unsafe!

Florida man Bruce John Homer, 61, was so driven to prove a busy intersection in his neighborhood unsafe that police said he purposely crashed his truck into an SUV to make the point.

"People are always running the stop sign at this intersection and since you guys (law enforcement) don't do anything about it, I did," Homer told Lake County sheriff's deputies after his Sunday smashup, according to Orlando station WFTV. No one was injured, according to WKMG.
*****

Are we still giving thanks?Meet a man who is thankful for bear spray.

Joseph Kiedrowski was tracking a wounded elk in Montana when he was attacked by a grizzly. The bear chomped on his hand, then retreated. The hunter had a rifle, but chose to use bear spray instead. From krtv.com:

He put up his arms to fend off the attack, but the charging grizzly bit his right wrist. He threw himself on his back and rolled to his stomach so the bear would maul his backpack instead of his ribs.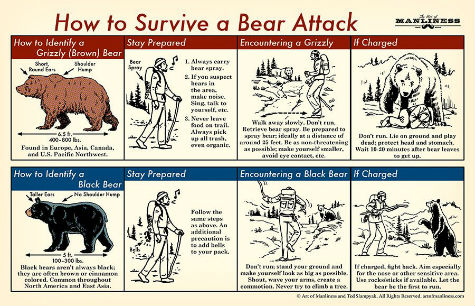 *****
Blowing smoke up the Fire Department's ass is just one of the things that makes Robert Kellsall tonight's Genius Award Winner.
*****
One man's junk is another man's treasured and is Tonight's Feel Good Story of The Day.
*****
Tonight's ONT has been brought to you by Christmas Ornaments.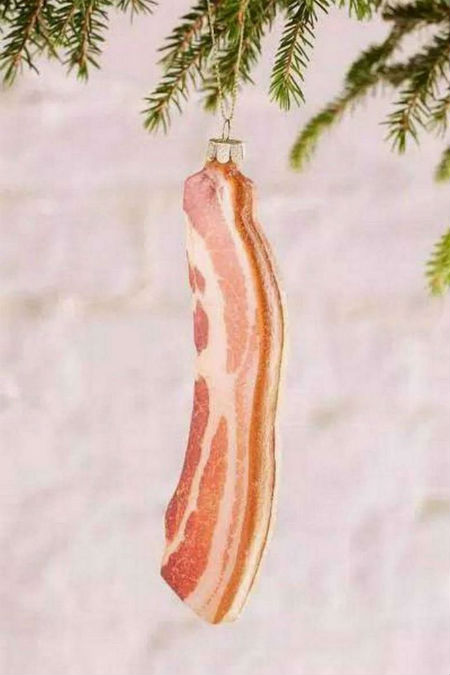 Notice: Posted with permission by AceCorp, LLC. Consumption of Christmas ornaments is frowned upon.
*****
Weekly commenter stats for week of 11-26-2017

Top 10 commenters:
1 [597 comments] 'logprof' [83.83 posts/day]
2 [484 comments] 'Insomniac - Nobody in Particular'
3 [320 comments] 'Your Decidedly Devious Uncle Palpatine, Booking Agent, Aero Pinochet'
4 [314 comments] 'rickb223'
5 [313 comments] 'Alberta Oil Peon'
6 [312 comments] 'Steve and Cold Bear'
7 [291 comments] 'Christopher R Taylor'
8 [289 comments] 'Monk'
9 [285 comments] 'FenelonSpoke'
10 [279 comments] 'Meremortal, no prosecutions, no peace!'
Top 10 sockpuppeteers:
1 [204 names] 'Miklos Molnar' [28.65 unique names/day]
2 [44 names] 'Bertram Cabot, Jr.'
3 [42 names] 'Blue Hen'
4 [41 names] 'logprof'
5 [41 names] 'Sandra Flook'
6 [39 names] 'Duncanthrax'
7 [39 names] 'Charlie Rose'
8 [33 names] 'Cicero (@cicero)'
9 [31 names] 'Steve and Cold Bear'
10 [31 names] 'tu3031'

posted by Misanthropic Humanitarian at
09:37 PM
|
Access Comments