« EMT 11/19/17
|
Main
|
Weekend Gun Thread »
November 19, 2017
Sunday Morning Book Thread: 11/19/2017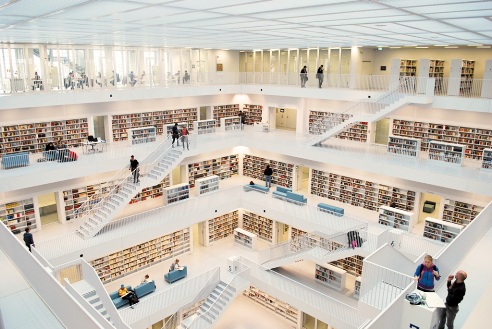 Stuttgart City Library
Last week I mentioned the feel and the weight and the effortless browsing capacity of a printed and bound dictionary being an integral part of the experience. And that prompted this week's question; What other reference books are best in the old-fashioned bound format, and which ones do you have floating around your desk or dining room table or bathroom or wherever you do your best work?
I have Bartlett's Familiar Quotations within arm's length, because it is tremendously useful not only as the obvious reference for who said what, but also as a glimpse into the time of the quotation in question. For instance, I recently looked up Franklin's famous but unfortunately apocryphal quotation about beer, and that led me to Samuel Johnson which led me to a great quotation from David Hume....

Avarice, the spur of industry.
And that led me to a few pages away, where John Adams makes a point that is lost on our foolish liberal friends...
Fear is the foundation of most governments.
[Why yes, I am using the word "quotation" correctly. It is a noun. The word "quote" is a verb. Harrumph!]
I have a few science books (Oooh...Molecular Biology! Yes, I am a geek), and my statistics textbook that is surprisingly useful in the oddest situations. I long ago forgot how to do statistical calculations much beyond the probability of dice rolls, but it is useful to have that nearby so I can refresh my memory.
I have misplaced my copy of The Elements Of Style, by Strunk And White, so I have no idea on which side of the Oxford Comma Wars they fight.
The internet is such a quick and often marvelous source that we sometimes forget that it isn't always accurate! Yes, I know...try to tell that to anyone younger than 40 and they will look at you as if you had three heads and were belching fire. So having a few time-honored reference books floating around isn't such a bad idea.
******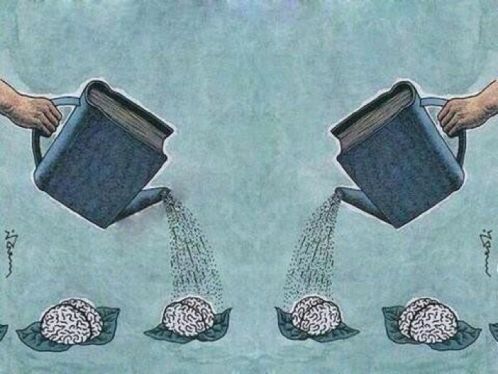 ******
It is fast approaching that time of the year, when you weird Christian folk rush around, madly seeking just the perfect gift for 17 wildly different people, and we weird Jewish folk copy you and do pretty much the same thing, although on a smaller scale.
I love giving books for two reasons. The first and most obvious one is that they are really easy to wrap. The second is that even if the recipient isn't immediately thrilled beyond measure that you got him The Faerie Queene in the original typeface, it might just grow on him, because books have a way of doing just that.
Here's my incomplete list of books that I have given more than once, although as far as I can remember, never to the same person. I'm sure I have mentioned all of them on the blog or the comments, so they may be familiar.
Snow In August is Pete Hammill's best work. Push past the fact that he is an unrepentant liberal and rejoice in his marvelous writing and beautiful and touching storytelling.
The Storm Of War is, in my humble and amateurish opinion, the best history of World War II. Well-written, meticulously researched, and with enough detail to please even the most knowledgeable of us.
City Of Thieves A perfect short novel that is almost fantasy, but not quite.
Balthazar Cookbook Yeah, I had to throw in a cookbook. It's filled with classic recipes that are obviously reduced from the restaurant's kitchen reference, but work very well for the home cook. Cookbooks don't get much better than this.
Agincourt Historically accurate, easy to read, a rollicking good story, and the good guys win in the end. You can't beat it!
So now it's your turn. What books do you love to give as gifts?

******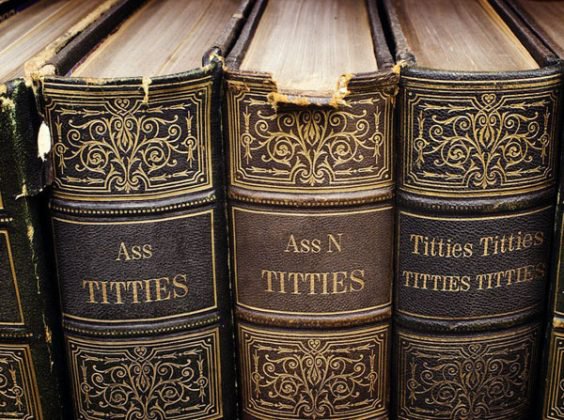 >
&topic=world_news">

posted by CBD at
09:00 AM
|
Access Comments