« Saturday Gardening Thread: Lookin' a little seedy [KT]
|
Main
|
Saturday Evening Movie Thread 11-18-2017 [Hosted By: TheJamesMadison] »
November 18, 2017
Ace of Spades Pet Thread-Answering The Ultimate Question Edition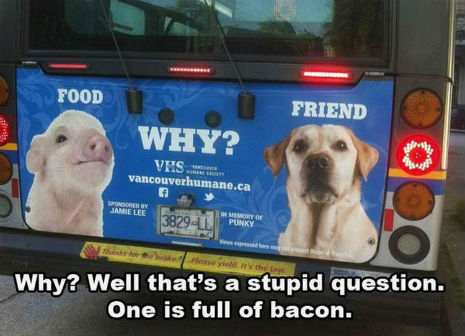 Welcome to the almost world famous Ace of Spades Pet Thread. Grab a beverage and a snack and enjoy!!!
*****
A Little of This. A Little of That.

From our friend Jane D'Oh. You might want to grab a Kleenex or two. Thanks Jane.

Therapy animals. Have we gone too far?

This is what happens when you do silly things to your dog.
*****
Meet The PetMorons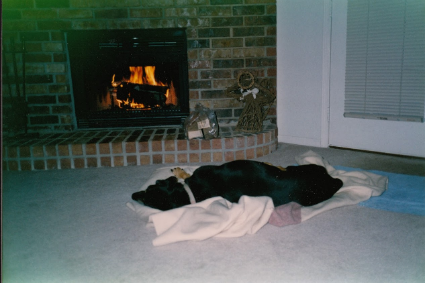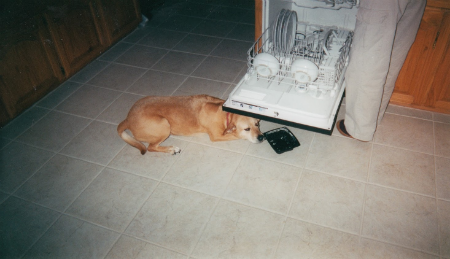 Long story. My Mom got dog, Doberman mix. Next thing you know she has granddaughter (my daughter that dog loved). Dog howled when granddaughter left. Now dog lives with us. Cold (north texas ha!) night Sophie sneaked up hall from laundry room to sleep in from of fireplace. She was about 11 or 12 then. She died in 1996.

So Sophie was lonely (ha!) and needed a companion. We adopt a ridgeback mix named Dottie. This is her chasing fettuccini Alfredo under dishwasher. She died in 2005. I am a better person because they were in my life.
Unfortunately this Moron didn't give us his name. But as with all pet owners we are better people because of our pets. Thank you for the submission. If you are around today let us know who you are.
***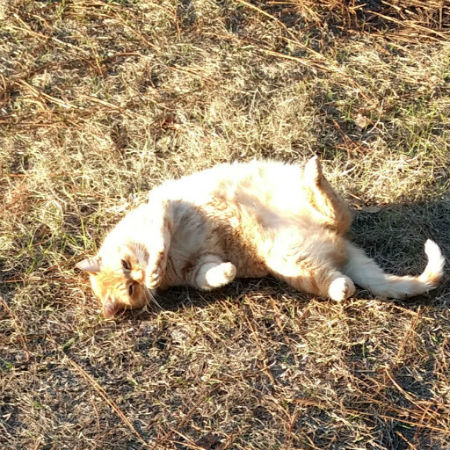 This is our Tigre. His superpower is getting belly rubs.
Another proud but shy pet owner. Please let us know what your nic is.
***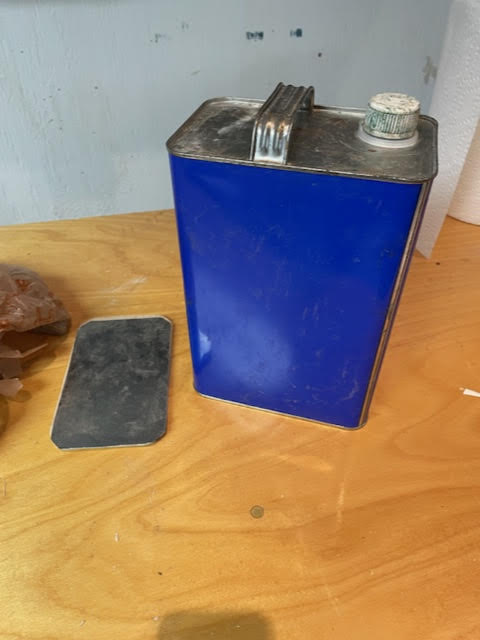 Happy Hoover (the lab) and Tango (cardigan welsh corgi). There is nothing as fun as a ball! -AWP
Awesome action shot! What a pair, a Lab and a Stumpy Corgi. Thanks!
***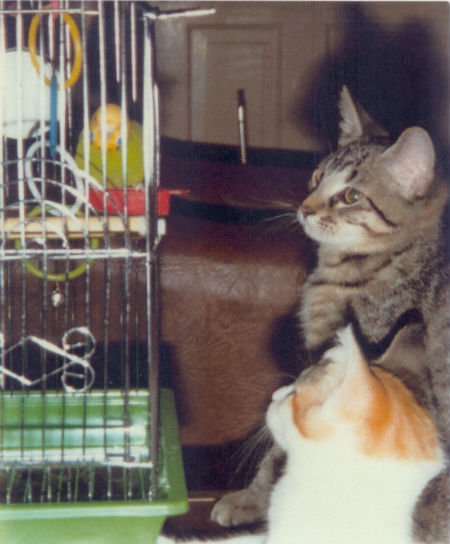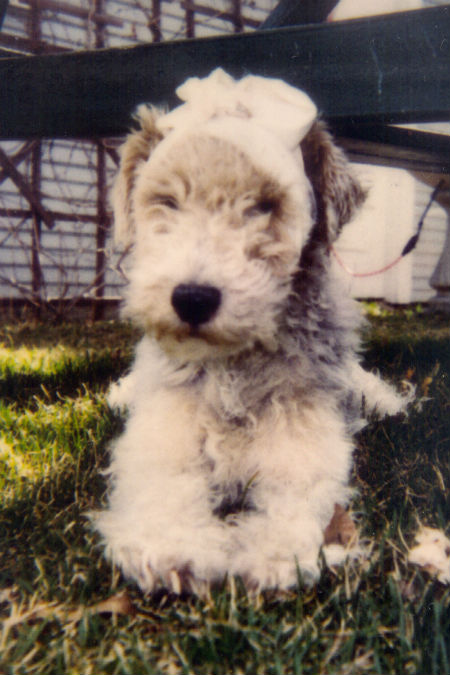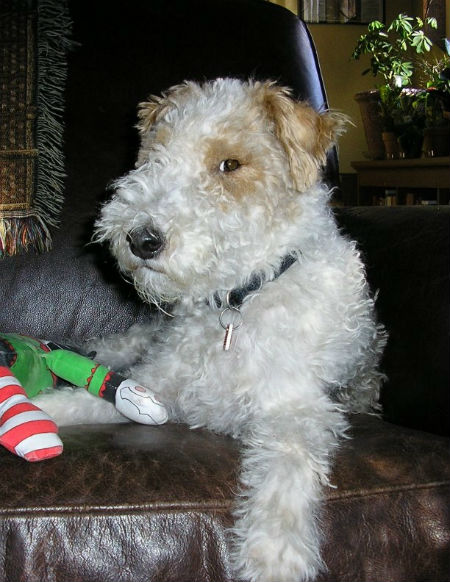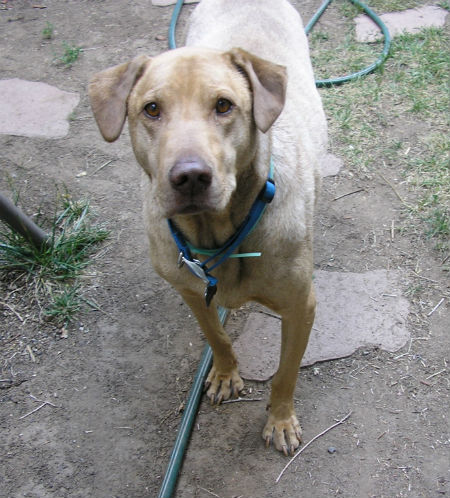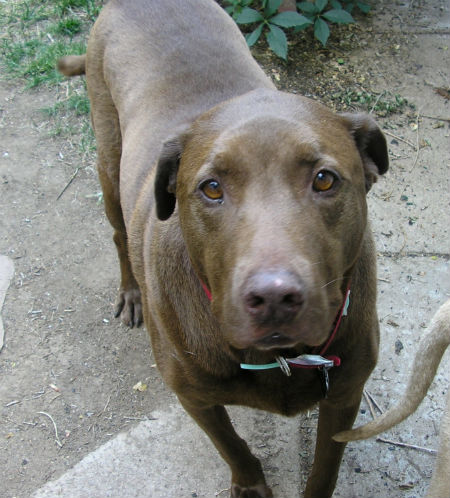 The first picture is of my cats, Isis and Penelope (also known to veterinarians everywhere as Thunder and Lightning) saying hello to their parakeet buddy (?) Alex. They're all gone now, but not forgotten.

The next two pictures are of my Wire Fox Terriers. Tucker (the one with the bandage) was 14 pounds of sheer combative machismo, while Monty was a more substantial and dignified gentleman. They were both adorable.

Finally, my beloved rescue Lab mixes, Dallas and Houston. They were brothers but were completely different in all ways except one - food was their number one priority. Dallas (the brindle) was the sweetest dog ever, just 100 pounds of cuddle bug. Houston (the chocolate), who was obviously part pit bull, was my best friend ever.

Thanks for the Pet Thread! -Yui
Quite the gang! Thanks for sharing.
***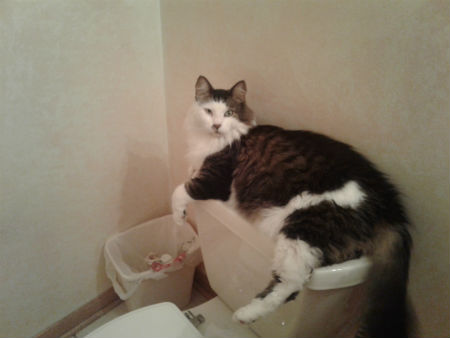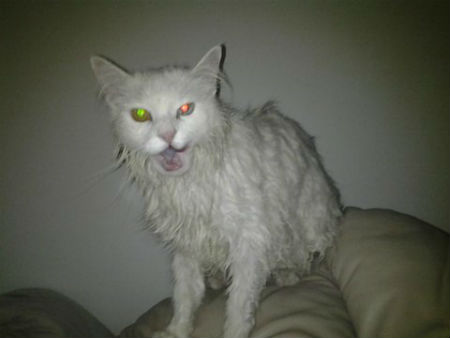 My #3, #1 (of 4) son wanted a kitten to cuddle at night. He is now over 30, but has inherited his father's insomnia. We had no idea that the cute, playful little brown and white kitten at the shelter would become an 18 lb beast. But Klaus is a very nice kitteh and very intelligent (but autistic, like most cats.) He has some "pet" names, like "Klausdale" or "Kitler."

Halloween special! Another cat of ours, affectionately nick-named A-hole, didn't ike her bath.

Best regards -Bergerbilder
Bergerilder a cat guy, who knew?!?! Some interesting names for your cats. Thanks for submitting them to the Pet Thread.
***
That's a wrap for another week 'Rons & 'Ettes.
I just want to say "Thank You' for all the pet thread submissions. We encourage the submission of pet photos, tips, stories, videos, etc. However, I do have a couple of requests, please include your nic with any submission. We all appreciate your pets name but we would like to know yours as well.
The second request is when you submit please keep it to three photos or less. You are certainly welcome to submit more photos down the road.
Here's hoping you and your pets have a Happy Thanksgiving. Hopefully you'll be out of your nap by the time next weeks Pet Thread shows up. As always you can reach us at petmorons at gmail dot com.

posted by Misanthropic Humanitarian at
03:14 PM
|
Access Comments