« Robert Mugabe Deposed (or At Least "Sidelined" By Military) After 37 Years of Tyrannical Rule
|
Main
|
The Morning Report 11/16/17 »
November 15, 2017
Wednesday Overnight Open Thread (11/15/17)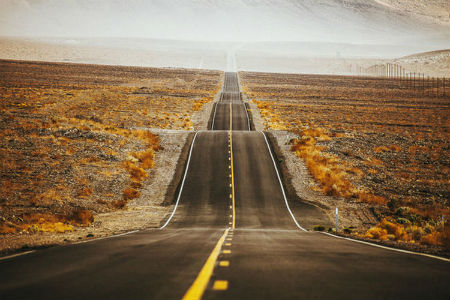 (Roll On Down The Highway)
*****
Quotes of The Day
Quote I

A life spent making mistakes is not only more honorable, but more useful than a life spent doing nothing. George Bernard Shaw
Quote II

The only man who never makes a mistake is the man who never does anything. Theodore Roosevelt
Quote III

Who the fuck does he think he is? Who's the fucking superpower here? US President Bill Clinton

Clinton's response in 1996 after being lectured by Bibi Netanyahu on the Middle East.
*****
The profound, negative effect of human activity on our environment is widely discussed, yet many continue to deny that we have a problem. In an attempt to remedy that, more than 15,000 scientists from 184 countries signed "World Scientists' Warning to Humanity: A Second Notice," an article published in the November 13 issue of BioScience.
*****
Winston Churchill and medicinal alcohol during US prohibition.

On December 13, 1931, a car zipping along Fifth Avenue in New York City rammed into Winston Churchill. Churchill, in town to give a lecture at the Brooklyn Academy of Music, had looked to his right instead of his left while crossing the street (a habit—traffic in England came from the left). The accident cut Churchill's nose and forehead, bruised his chest, and left him with a sprained shoulder. "I do not understand why I was not broken like an egg-shell or squashed like a gooseberry," he later wrote.

The press described the injuries as minor, but for months following the accident, Churchill privately battled depression and pleurisy, a condition that causes sharp chest pains. And Churchill, a prodigious drinker on a lecture circuit in Prohibition-era America, couldn't exactly guzzle the pain away. Buying alcohol was illegal—until he got a doctor's note. His physician, Dr. Otto C. Pickhardt, wrote that "the post-accident concussion of Hon. Winston S. Churchill necessitates the use of alcoholic spirits especially at meal times." Specifically, Churchill required a "naturally indefinite" quantity of booze.

A true Moron.
*****
The ONT Musical Interlude
Another November, another Lake Superior storm and an anniversary. The Edmund Fitzgerald.
***
November 15, 1932, Born on this day, Petula Clark, UK singer, (1961 UK No.1 single 'Sailor', 1967 UK No.1 single 'This Is My Song', plus over 15 other UK Top 40 singles. 1965 US No.1 'Downtown', the first UK female singer to score a No.1 single in the US). via thisdayinmusic.com
*****
Are these scientists mad? Scientists create a new mosquito.

Researchers at the University of California, Riverside have developed transgenic mosquitoes that stably express the Cas9 enzyme in their germline. The addition of Cas9 will enable the use of the CRISPR gene editing tool to make efficient, targeted changes to the mosquitoes' DNA.
*****

Paul Joseph Watson and I agree that there are too many f*cking idiots.NSFW
***

And it appears that the really f*cking nutty ones are Democrats with college degrees.
*****

Speaking of certifiable a$$holes, Elephants as "legal persons" No I can't make this sh!t up.

Yesterday, the Nonhuman Rights Project filed a petition on behalf of three elephants being kept at a Connecticut zoo. The suit demands that the court recognize these animals as "legal persons" and release them to sanctuary, but given that the same legal team failed to secure similar personhood rights for chimps in New York, it's not immediately clear how successful the new effort will be.

The trio of elephants, Beulah, Karen, and Minnie, never asked for legal representation, but the lawyer in charge of the NhRP suit, Steven Wise, argues that they're legal persons with the fundamental right to bodily liberty, or in the parlance of lawyers, habeas corpus. The three elephants, ranging in age from 45 to 50, were captured as wild animals when they were young
What do you and your pets identify as?
*****

I don't know about you, but I sure could use this guy around.
*****
You would think designing a bathroom would be a no-brainer.
*****

Europeans think Americans are weird. No shit Sherlock.
*****
I found it on the internet, it has to be true. Amirite? Maine has more coastline than California.

This seems like a dumb question because obviously California is huge and beach-y and Maine is comparatively tiny and pretty cold.
But actually, the Pine Tree State has more beachfront mileage than the Golden one — at least, it does when you add up all the little curves.
According to the National Oceanic and Atmospheric Administration (NOAA), California boasts a grand total of 840 miles of shoreline. Officially, Maine only has about 228. However, it turns out there's another kind of shoreline that can be considered.
*****

Looking for adventure? Need an adrenaline rush? Just be very, very careful when you're tree skiing.

Powder stashes, no crowds, a silent forest in winter: Tree skiing can be glorious. But with trees come danger in the form of tree wells.

Experts claim tree wells are responsible for up to 20 percent of all ski deaths. Here are some pointers to stay out of harm's way.
*****
Is Middle School the appropriate age to discuss the definition of Trophy Wife? Genius Award Winner.
*****

Rules were meant to be broken. Tonight's Feel Good Story of The Day.
*****
Tonight's ONT has been brought to you by The Beach.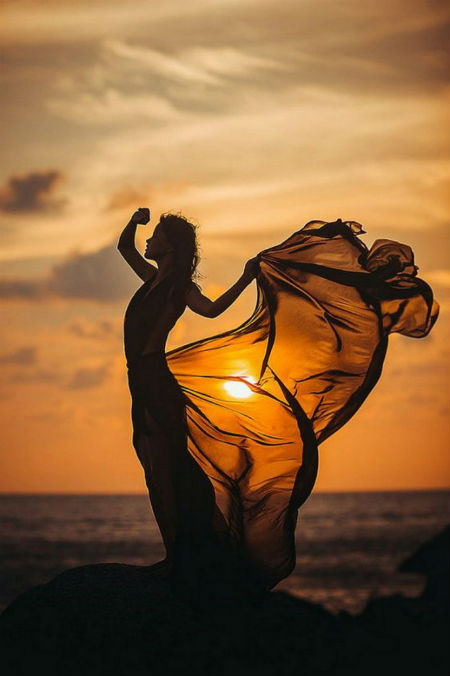 Notice: Posted with permission by AceCorp, LLC. Consumption of raw ONT may increase your risk of Moron illness.

posted by Misanthropic Humanitarian at
09:30 PM
|
Access Comments