« Menendez Jury Deadlocked on All Corruption Charges
|
Main
|
The Morning Report 11/14/17 »
November 13, 2017
Monday Overnight Open Thread (11/13/17)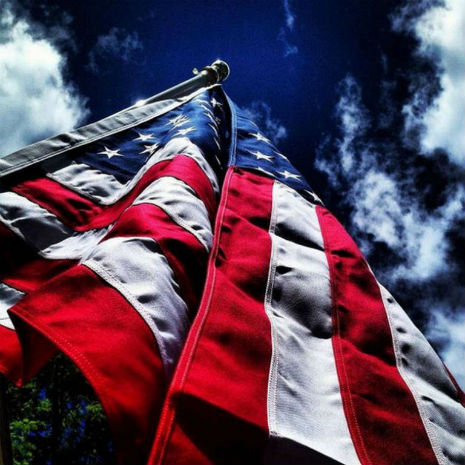 The Quotes of The Day
Quote I

The American creed, one that Yale has proudly espoused, holds that an American should be judged as an individual and not as a member of a group. To me it seems axiomatic that a system which ignores this creed and introduces the factor of race in the selection of students for a professional school is inherently malignant, no matter how high-minded the purpose nor how benign the motives of those making the selection. Macklin Fleming.

Quote II

Attitude is a choice. Happiness is a choice. Optimism is a choice. Kindness is a choice. Giving is a choice. Respect is a choice. Whatever choice you make makes you. Choose wisely.Roy T. Bennett
*****

Color The ONT SHOCKED mildly amused. Citizen of the year. Sometimes you just can't make this shit up.
Things aren't pretty in the NFL.

And
Get to know the names of Three King Size ASSHOLES.

Three NFL players knelt during the national anthem on Sunday, despite a specific request from the players association for all players to honor veterans on Veterans Day weekend.

The Associated Press reported that Eric Reid and Marquise Goodwin from the San Francisco 49ers and Olivier Vernon from the New York Giants took a knee before the game at Levi Stadium.

The National Football League Players Association passed a resolution Wednesday requesting that players honor the Veterans Day Moment of Silence Act during Sunday's games, Reuters reported.
*****

Food. Glorious food. States ranked in order by food. Yes, it is an opinionated piece.
*****

Thankfully, they were busted in China and not say Saudi Arabia. Three UCLA basketball players nabbed for shoplifting, in China.

he UCLA basketball players arrested for allegedly shoplifting a pair of sunglasses in a Louis Vuitton store in Hangzhou, China have been left behind to face the tender mercies of Chinese justice. James T. Areddy reports in the Wall Street Journal:

UCLA's basketball team left China on Saturday night without three players who are being investigated for shoplifting in the eastern Chinese city of Hangzhou, indicating their legal troubles continue at the end of a dramatic week.
*****

A minor bug? Sex toy recorded episodes.

I have some news: the Internet of Things is a mess. A hacked refrigerator sounds slightly scary, but a vibrator-controlling app that records all your sex sounds and stores them on your phone without your knowledge? That's way worse.

Today, a Reddit user pointed out that Hong Kong-based sex toy company Lovense's remote control vibrator app (Lovense Remote) recorded a use session without their knowledge. An audio file lasting six minutes was stored in the app's local folder. The users says he or she gave the app access to the mic and camera but only to use with the in-app chat function and to send voice clips on command — not constant recording when in use. Other users confirmed this app behavior, too.
*****
While searching for his wife's killer(s) OJ Simpson gets booted from a casino.

TMZ reported Simpson was at the Cosmopolitan in Vegas on Wednesday night, was drunk at one of the bars and became disruptive. TMZ said Simpson "was angry at hotel staff and glasses broke at the bar." Simpson was escorted out by security and he has been permanently banned from the property.

Simpson's attorney Malcolm LaVergne confirmed to the Associated Press that Simpson was banned, but denied that Simpson was intoxicated or belligerent, and said the Cosmopolitan gave no reason for the ban. LaVergne told the AP Simpson contacted his parole officer and passed drug and alcohol tests.
*****
As much as I couldn't stand that JEF as POTUS. Hysterical lefttards have really lost it.

Comedian Sarah Silverman might be an outspoken opponent of, well, just about everything attendant to a conservative ideology, but she claims she considered stockpiling food and weapons last November, after Donald Trump won the presidency.

On her new show, "I Love You, America," Silverman says that she was struck with "survival-based fear" when Hillary Clinton lost, and finally understood what drives all those rural rubes she despises to cling to their guns and religion.
*****

Of course we don't understand super volcanoes. We don't understand Climate Change Weather.

Better microsampling (and analysis) are revealing "previously obscured" clues about how super-hot molten lava behaves, according to a Science Alert article shared by schwit1:
"The older view is that there's a long period with a big tank of molten rock in the crust," says geoscientist Nathan Andersen from the University of Wisconsin-Madison. "A new view is that magma is stored for a long period in a state that is locked, cool, crystalline, and unable to produce an eruption. That dormant system would need a huge infusion of heat to erupt." Such a huge infusion of heat is what's thought to have unleashed a violent supereruption in California some 765,000 years ago... [A]s awesomely destructive as the supereruption was, lingering evidence from the aftermath can tell us about the magma conditions deep underground before the top blew so spectacularly
The ONT is fully aware that there are a number of Morons who either work and/or live in NYC. The ONT has one thing to say to you, GET THE F*CK OUT, GET THE F*CK OUT NOW!!!!

NASA's top climate expert, James Hansen, predicted that by 2018 the Arctic would be ice-free, and Lower Manhattan would be underwater. Democrats call him a "climate prophet." Only six weeks left to go!
*****
The ONT Musical Interlude
November 13, 1990, Patricia Boughton filed a lawsuit against Rod Stewart claiming that a football he kicked into the crowd during a concert at Pine Knob Music Theatre had ruptured a tendon in her middle finger. And as a result the injury had made sex between her and her husband difficult. via this day inmusic.com

Tulips baby. Tulips.
***
November 13, 2016, Leon Russell died in Nashville, he was 74. He led Joe Cocker's band Mad Dogs & Englishmen, and appeared at George Harrison's 1971 Concert for Bangladesh. Many of his songs became hits for others, among them 'Superstar' (written with Bonnie Bramlett) for the Carpenters, 'Delta Lady' for Joe Cocker and 'This Masquerade' for George Benson. More than 100 acts have recorded 'A Song for You,' which Russell said he wrote in 10 minutes. via thisdayinmusic.com
*****

Is the HOA right? Condo association threatens eviction over emotional rescue support squirrel.

WFLA reports Island Walk Condominiums' association in Clearwater Beach issued a notice to Boylan last month he would have to get rid of Brutis or face eviction under the condos' no exotic animal policy.

A doctor's note from July says Boylan has PTSD from a car crash and the squirrel he found last year "helps alleviate [his] challenges."
Challenges. Yeah, that's the ticket.
*****
We are from the government and we are here to help you and protect you.

The Transportation Security Administration has one major job: To safeguard travel, especially for citizens who fly the thousands of commercial flights in the skies above America every day.

A shocking new report indicates that the TSA is failing at that task… badly.

Undercover investigators sent by the government discovered that they were able to take knives, guns, and even explosives through TSA checkpoints an appalling 70 percent of the time.

According to CBS News, similar tests conducted two years ago gave the TSA a stunningly bad 95 percent detection-failure. Although 70 percent is obviously an improvement on paper, the porous security is raising many eyebrows.
*****
Who needs the Paris Climate Accords? The USA reduces carbon.

There's certainly good reason to believe that wannabe controllers of the world's economy who want to use bogus "climate change" claims as their premise for doing so aren't interested in letting people know which nation has reduced its carbon footprint more than any other. That's because that nation is the United States.
*****

Two Genius Award Winners tonight.
High speed chase. Face Book and a tasering. Genius Award Winner.

Unsafe at any speed. Genius Award Winner.
*****
Two Feel Good Stories tonight.

Tomorrow is promised to no one. Parent's let kids be kids in Tonight's Feel Good Story of The Day.

Dad defends daughter is Tonight's Feel Good Story of The Day.
*****
Tonight's ONT has been brought to you by Waste.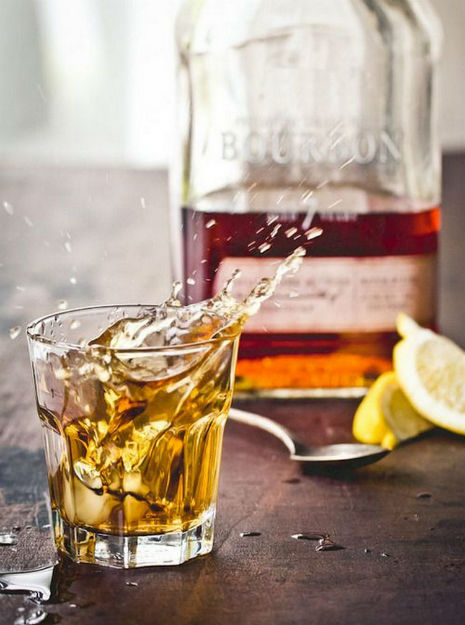 Notice: Posted with permission by AceCorp, LLC. Heavy machinery may have been used.
Weekly commenter stats for week of 11-12-2017

Top 10 commenters:
1 [574 comments] 'Christopher R Taylor' [80.60 posts/day]
2 [526 comments] 'Miklos Molnar'
3 [506 comments] 'Grump928(C)'
4 [506 comments] 'Insomniac'
5 [444 comments] 'J.J. Sefton'
6 [378 comments] 'willow'
7 [366 comments] 'Anna Puma (HQCaR)'
8 [351 comments] 'publius, the Persistent Poperin Pear'
9 [324 comments] 'Steve and Cold Bear'
10 [319 comments] 'garrett'
Top 10 sockpuppeteers:
1 [426 names] 'Miklos Molnar' [59.82 unique names/day]
2 [50 names] 'andycanuck'
3 [50 names] 'Buzzsaw90'
4 [48 names] 'The Political Hat'
5 [46 names] 'tu3031'
6 [39 names] 'Steve and Cold Bear'
7 [39 names] 'Bertram Cabot, Jr.'
8 [39 names] 'Joe Biden'
9 [33 names] 'Ace Tractor Seat Supply'
10 [33 names] 'Sandra Flook'

posted by Misanthropic Humanitarian at
09:58 PM
|
Access Comments