« Is Hillary Shuffling for President in 2020? (MJ)
|
Main
|
The Morning Report 11/13/17 »
November 12, 2017
Sunday Overnight Open Thread (11/12/17)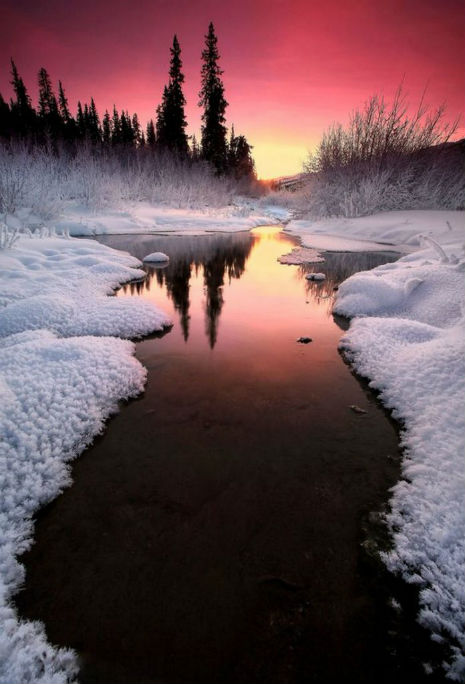 (Don't fret. The ONT is warm.)
*****
The Quotes of The Day
Quote I

Nothing is a waste of time if you use the experience wisely. Rodin
Quote II

God cannot alter the past, though historians can. Samuel Butle
Quote III

When you're young, you don't have any experience - you're charged up, but you're out of control. And if you're old and you're not charged up, then all you have is memories. But if you're charged and stimulated by what's going on around you, and you also have experience, you know what to appreciate and what to pass by.
Neil Young
*****
When you call a company, racist establishment with a long account of racial profiling and discrimination," You better be able to back that statement up.

Oberlin College and its vice president have been accused of libel and slander by a local bakery, the owners of which allege in a suit that administrators supported students in an unfounded campaign to paint the establishment's owners as racist.

The suit against the college and Meredith Raimondo, who is also dean of students, was filed on Nov. 7 in Lorain County Common Pleas Court on behalf of Gibson Bros. Inc., and owners David and Allyn Gibson, the Morning Journal reported.

It isn't the first time Oberlin College has been in the news regarding food.
*****
Be very wary and afraid of me. Occidental Professor Warns: Be 'Suspicious of Males Who Strongly Identify as Men'

In an article for Public Books, Lisa Wade, a sociology professor at Occidental College (which, I'm embarrassed to say, is my alma mater) recently wrote that "we should reject the idea that men have a psychic need to distinguish themselves from women." Why? Because "masculinity is toxic." In fact, we should be "suspicious of males who strongly identify as men."
*****
*****
How's that open borders, welcome all immigration working out for you Germany? Nothing says "Welcome Home" like raping a pony in front of onlookers.

Police have arrested a 23-year-old Syrian for allegedly raping a pony at a children's zoo in Berlin; the man's crime was witnessed by shocked visitors who took a photo of the incident and handed it over to the authorities.
The incident occurred at around 3pm on Friday, November 3 at the Kinderbauernhof (children's farm) area of the German capital's Goelitzer Park. The man was spotted by a babysitter, who was visiting the zoo with a child.

"My babysitter was at Goerlitzer Park with our son when they witnessed the man carrying out a sexual act on the pony," a woman told the Berliner Morgenpost, adding that her babysitter had informed park staff about the incident but is unwilling to talk about it anymore because it was too traumatizing.
Something tells me that "My Little Pony" believes in extreme vetting.
*****

The old, I have some good news and I have some bad news. What do you want to hear first?

Shocking photos show how a man staged his own murder – complete with fake bullet hole in his head – after discovering his wife had hired a hitman to kill him. Boxing coach Ramon Sosa posed as a blood-stained corpse to help police catch his wife Maria 'Lulu' Sosa. She hired the hitman to carry out the killing for just £1,500 – then laughed when she saw a photo of her 'dead' husband

8 happy years. Ha.
*****
The ONT Musical Interlude
November 12, 1944, Born on this day, Booker T. Jones. Booker T and the MG's, (1962 US No. 3 single 'Green Onions', 1969 UK No.4 single 'Time Is Tight'). via thisdayinmusic.com
***
November 12, 1945, Born on this day, Neil Young, Canadian singer, songwriter and guitarist who as a member of Buffalo Springfield had the 1967 US No.17 single 'For What It's Worth'. Joined Crosby Stills Nash and Young who had the 1970 US No.1 and UK No.5 album 'DejVu'. As a solo artist Young scored the 1972 US No.1 and UK No.10 single Heart Of Gold, and his 1972 UK No.7 album Harvest spent 66 weeks on the UK chart. In 2008 a newly discovered trapdoor spider Myrmekiaphila neilyoungi was named after the singer. via thisdayinmusic.com
*****

Does music help you concentrate? Music may not help you as much as you think it does.

Many of us listen to music while we work, thinking that it will help us to concentrate on the task at hand. And in fact, recent research has found that music can have beneficial effects on creativity. When it comes to other areas of performance, however, the impact of background music is more complicated.

The assumption that listening to music when working is beneficial to output likely has its roots in the so-called "Mozart effect", which gained wide media attention in the early 1990s. Put simply, this is the finding that spatial rotation performance (mentally rotating a 3D dimensional shape to determine whether it matches another or not) is increased immediately after listening to the music of Mozart, compared to relaxation instructions or no sound at all. Such was the attention that this finding garnered that the then US governor of Georgia, Zell Miller, proposed giving free cassettes or CDs of Mozart's music to prospective parents.
*****
And this is why we hate your
f*cking guts with a f*cking passion. Drain the swamp.

Republican Sen. Lindsey Graham (S.C.) said on Friday that if the allegations against Alabama candidate for U.S. Senate Roy Moore are true, he should step aside, and "should be dealt with severely."
But Graham not only hasn't called for Democrat Sen. Bob Menendez (N.J.), accused of having sex with underage prostitutes, to step aside — he also went to New Jersey on his own dime two weeks ago to testify as a character witness in Menendez's corruption trial, telling the judge that Menendez is "very honest" and "honorable."
*****

The Armed Forces, this time, The Army continues to tinker socially with itself.

WASHINGTON – People with a history of "self-mutilation," bipolar disorder, depression and drug and alcohol abuse can now seek waivers to join the Army under an unannounced policy enacted in August, according to documents obtained by USA TODAY.

The decision to open Army recruiting to those with mental health conditions comes as the service faces the challenging goal of recruiting 80,000 new soldiers through September 2018. To meet last year's goal of 69,000, the Army accepted more recruits who fared poorly on aptitude tests, increased the number of waivers granted for marijuana use and offered hundreds of millions of dollars in bonuses.

Expanding the waivers for mental health is possible in part because the Army now has access to more medical information about each potential recruit, Lt. Col. Randy Taylor, an Army spokesman, said in a statement. The Army issued the ban on waivers in 2009 amid an epidemic of suicides among troops.
Just like the Air Force now has better access to providing dishonorable discharge paperwork...........
*****
Busy as a beaver. World's largest beaver dam.
*****
If we are going to have illegal immigrants, can't they be more than a Genius Award Winner?
*****
Helping the children out, Tonight's Feel Good Story of The Day.
*****
Tonight's ONT has been brought to you by Big Brother Baby Sitting Service.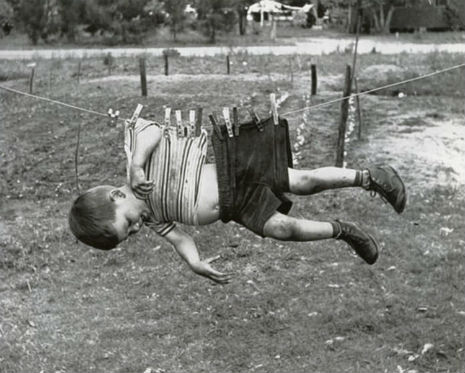 Notice: Posted with permission by AceCorp, LLC. All sorts of little brothers were injured in the making of this ONT.

posted by Misanthropic Humanitarian at
10:01 PM
|
Access Comments