« The Cold Shoulder
|
Main
|
EMT 11/11/17 Epitaphs edition »
November 10, 2017
There's Something Funny About Tonight's ONT
When I get a new computer, I usually just transfer my bookmarks from the old machine to the new one, and then keep bookmarking stuff. After more than 2 decades online, my bookmarks tab is rather like a Kimberlite pipe. Some diamonds in there, but an awful lot of dross (links to dead pages). Tonight we sort through some links that are still active in the "humor" folder.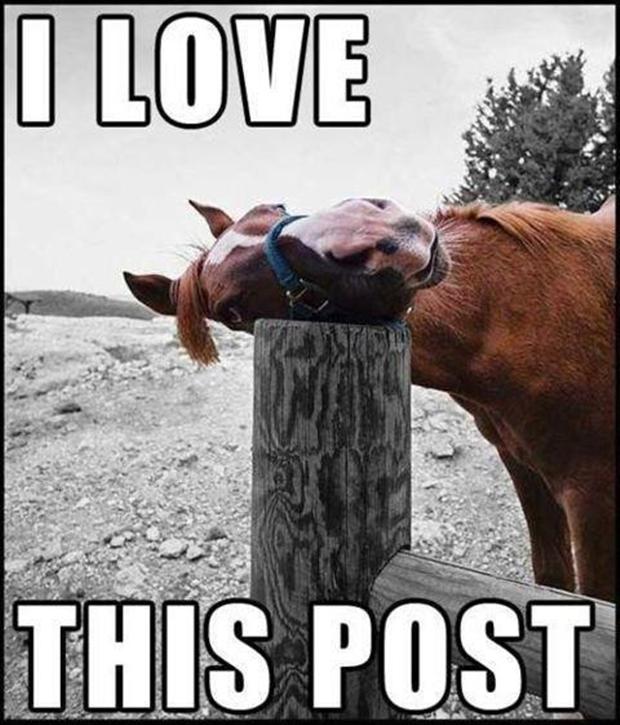 I Put On My Robe and Wizard Hat...
Way back in the dawning days of the internet, the mighty Bloodninja used to wander the fertile fields of online chatrooms, looking for people wanting to cyber. Then he'd troll the shit out of them. (Content warning, he's trolling people trying to cyber) Sample:
Wellhung: I'm pulling off your panties. My tongue is going all over, in and out nibbling on you...umm... wait a minute.
Sweetheart: What's the matter?
Wellhung: I've got a pubic hair caught in my throat. I'm choking.
Sweetheart: Are you OK?
Wellhung: I'm having a coughing fit. I'm turning all red.
Sweetheart: Can I help?
Wellhung: I'm running to the kitchen, choking wildly. I'm fumbling through the cabinets, looking for a cup. Where do you keep your cups?
Sweetheart: In the cabinet to the right of the sink.
Wellhung: I'm drinking a cup of water. There, that's better.
Sweetheart: Come back to me, lover.
Wellhung: I'm washing the cup now.
Sweetheart: I'm on the bed arching for you.
Wellhung: I'm drying the cup. Now I'm putting it back in the cabinet. And now I'm walking back to the bedroom. Wait, it's dark, I'm lost. Where's the bedroom?
Sweetheart: Last door on the left at the end of the hall.
Wellhung: I found it.

Seanbaby's SuperFriends Page
An R-rated look at just how stupid SuperFriends really was.
The one power he always loved using was teleportation. By wrapping his cape around himself, he could cover himself in twinkles, disappear, and reappear somewhere else in about the same amount of time it would take to push a piano there and take a short nap. He didn't care if it was slower than walking as long as it destroyed every last bit of his self respect.

And like all the other foreign superheroes who made up their powers as they went along, his name didn't mean anything. El Dorado was a city made out of gold, and I agree that it sounds all Mexican... in the same way naming your kid Kansas City makes him sound all American. Do you know any one who named their kid Kansas City? Neither do I. That means that out of all the people we know, the guy who wrote the Super Friends is stupider than each and every one of them.

Pickup Lines
Does this napkin smell like chloroform to you?

Fido Friday

Cartoons We'd Like to See
Did you ever want to see Tom actually catch Jerry? (stills of cartoon violence)

Classic Lileks
The Gallery of Regrettable Food
How did anyone make it through the 50s-70s without starving to death? Selected excerpts from old cookbooks.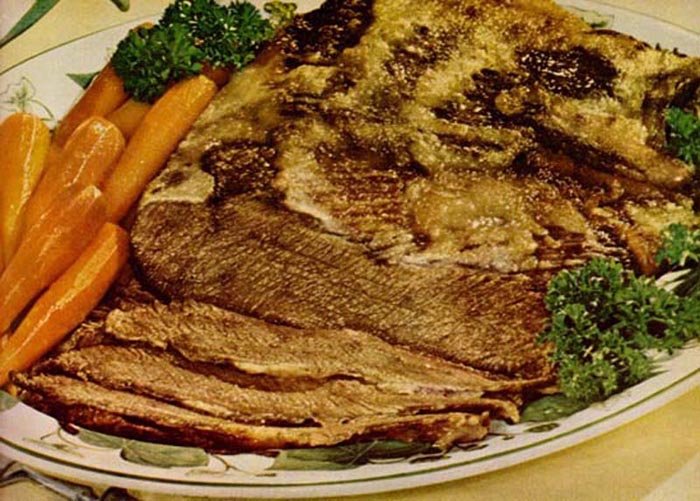 One of the more popular cuts: pressed shank braised with smoker's phlegm.

Malaprops, Spoonerism and Bloopers
Everyone from Art Linkletter to Reader's Digest has featured verbal and written flubs in everyday speech. Now you can enjoy them too:

William Shakespeare's Facebook Page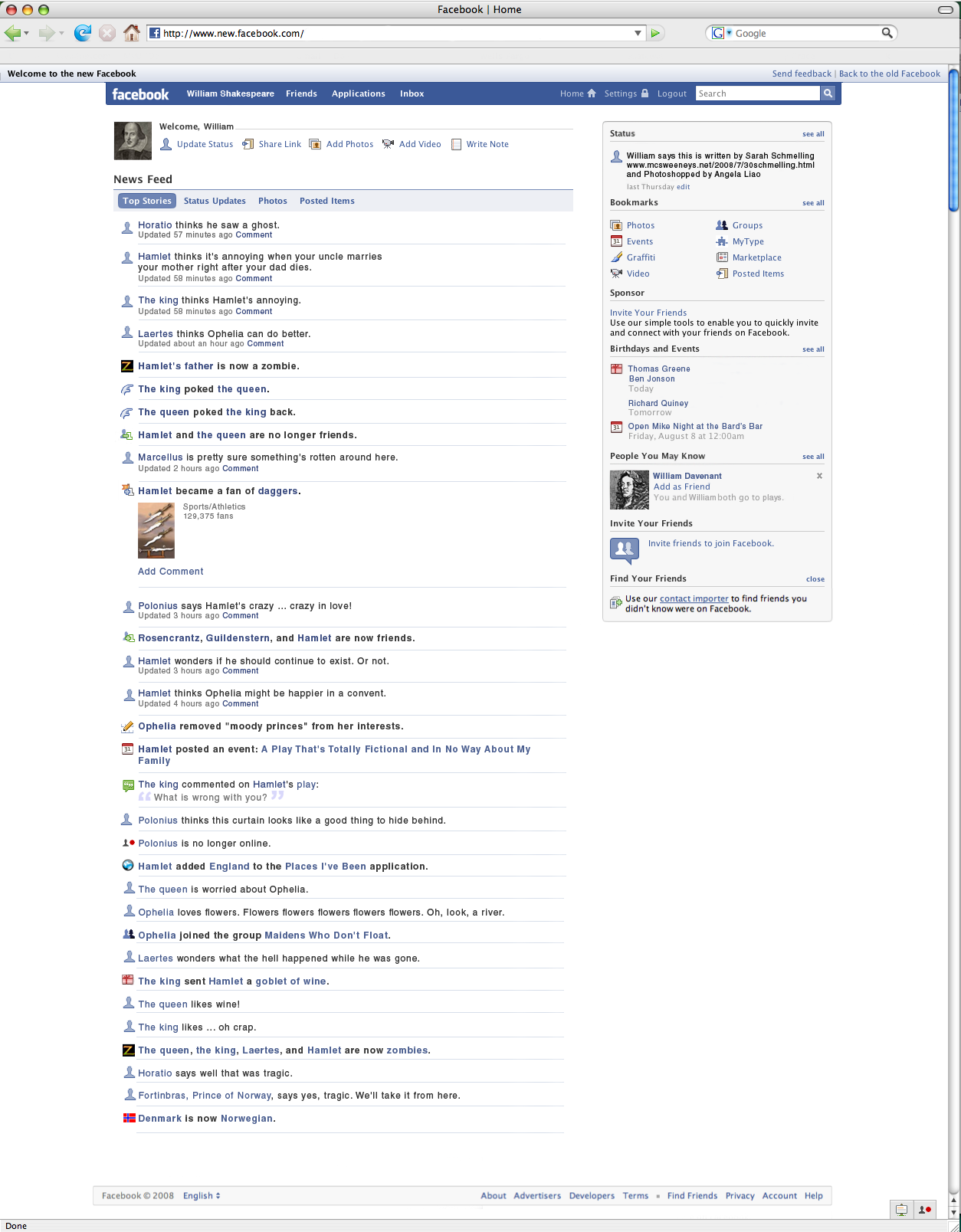 Tenacious D
The other day I posted a gif of the cherubs from this video high-fiving, captioned "That's fuckin' teamwork!" An 'Ette questioned me about the source, and I realized she had never seen this classic animated video. (NSFW)

Party With Beer
A very Moron kinda song. Don't ask me why nobody in this video is wearing pants. (NSFW-ish? It's pretty basic animation, but, well, nobody is wearing pants)

Front Fell Off

Tonight's ONT brought to you by the United States Marine Corps. 242 years old today, and always faithful. Although I suppose they COULD use some updated equipment. Happy Birthday USMC!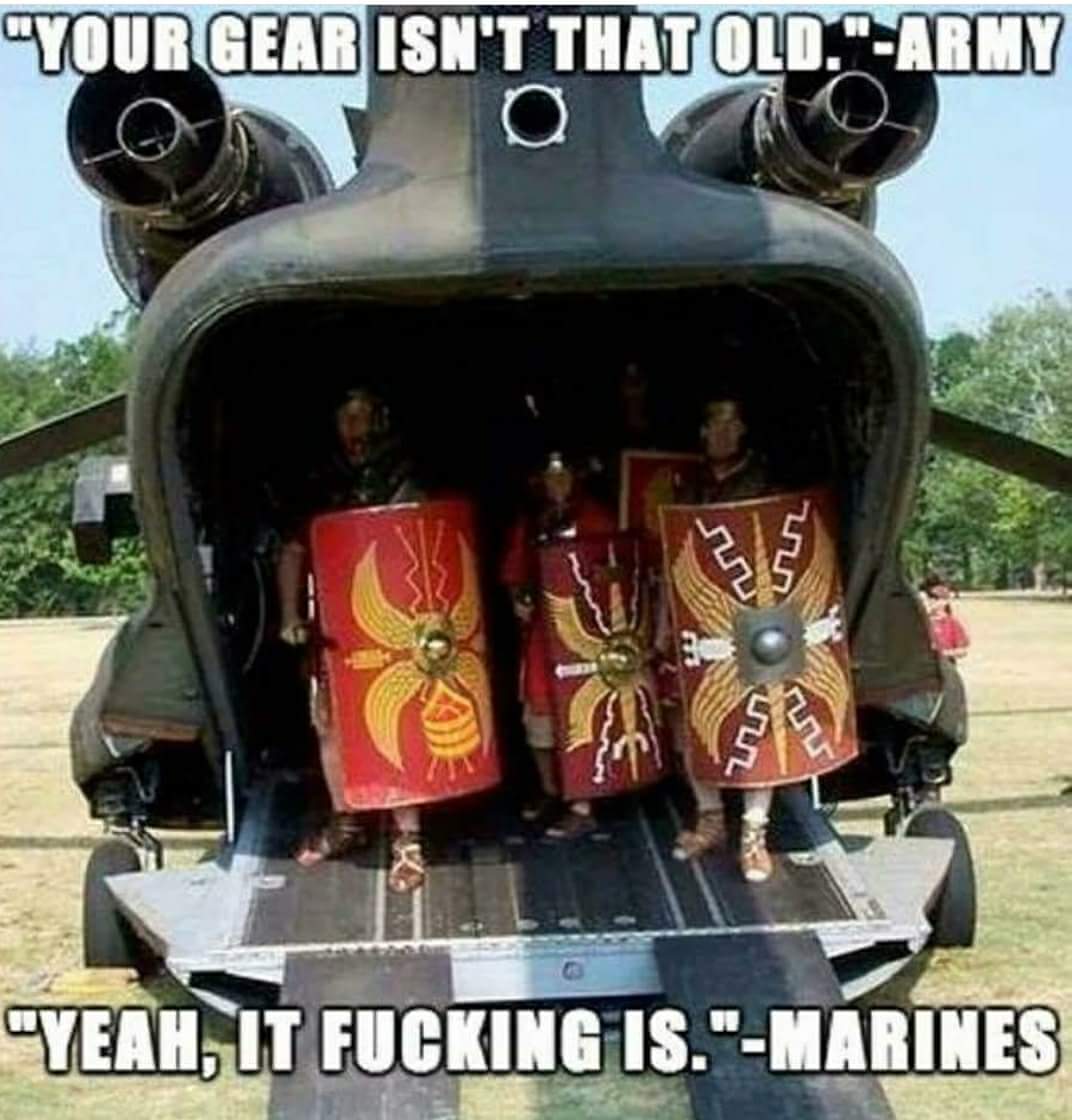 posted by WeirdDave at
10:04 PM
|
Access Comments