« Saturday Gardening Thread: The Birds follow the Bees [KT]
|
Main
|
Saturday Evening Movie Thread [Hosted By The JamesMadison] »
November 11, 2017
Ace of Spades Pet Thread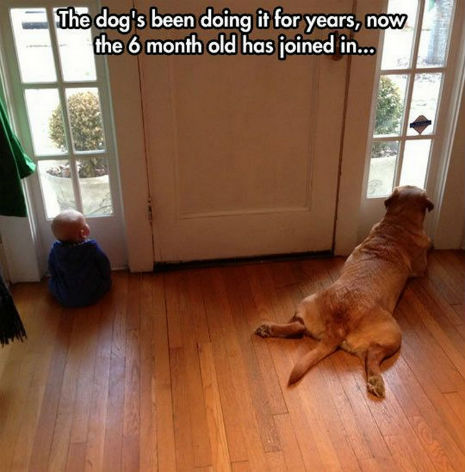 (CUTENESS)

Welcome to the almost world famous Ace of Spades Pet Thread. Thank you for stopping by. If you have a pet, let them on the couch and you guys enjoy the Pet Thread.

*****
A Little of This. A Little of That.

I found this a couple weeks ago. It is a Georgian-language documentary (with subtitles) about both the Caucasian Sheepdogs which guard the flocks and the wolves which try steal away sheep when they can.
They never actually get a fight on camera, but they do make it pretty obvious that good sheepdogs are worth their weight in gold to the shepherds. I found it very interesting.
-Grey Fox
***

No orange sauce for this duck. Just a nice friend.

It looks like this person needs a refresher course on doggeh identification.
*****
Meet The PetMorons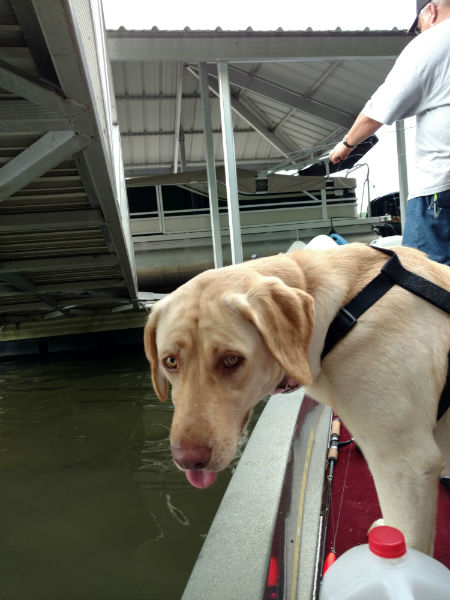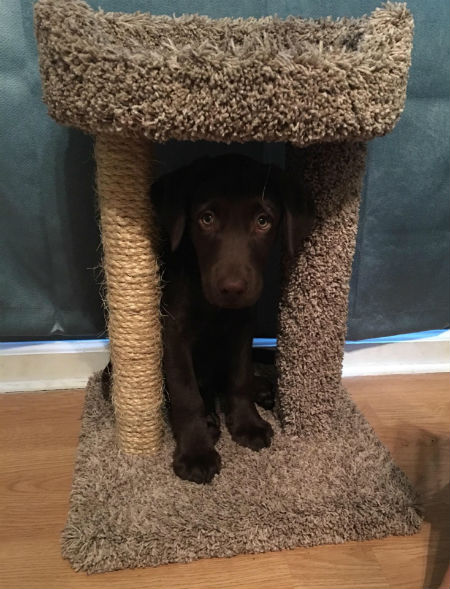 Hi y'all!

Here are some more pictures - the big blonde is my Cheyenne (her first fishing trip, she thought everything my husband caught was for her) and the brown one is Zeus. He's my daughter and son-in-law's dog, actually a half brother to Cheyenne and they brought him home a week after they brought home my latest granddaughter. He's a sweetie, but growing so fast!!!
Thanks for the Pet Thread - best part of the weekend for me! -antisocialist
Cute photos. It appears they live a miserable life and are so abused. ;)
Thanks for sharing!!
*****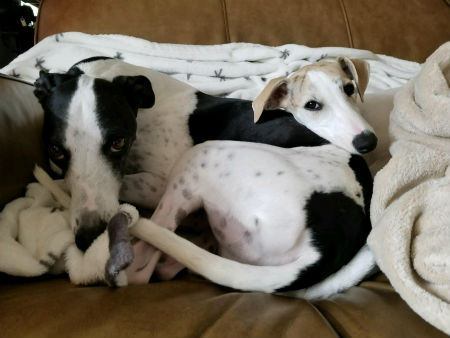 Jake & Emily after a long run, which whippets love, they retire to the couch to nap, which is their second love. - Lurker
So they love to run? I bet they love the couch more!!! Or is it a tie. Adorable photo. Thanks!!
*****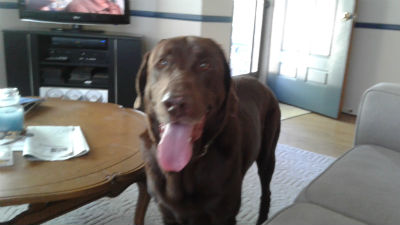 Goofy chocolate lab, Buster. -Lurker
Wish you would have told us more about you and your dog.
*****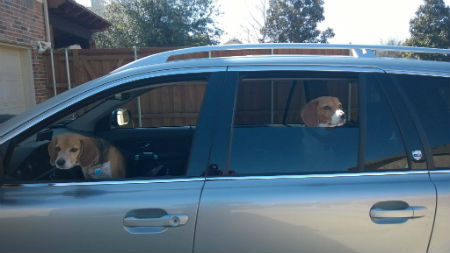 Howdy.

Maggie (L) and Murray (R) on their way to the park. They loved going to the park and practically ran through the kitchen door when I jingled my keys. Maggie is going to be seven in November, Murray I lost to heart disease at 13 years 4 months this last New Years Eve morning. He was a good boy and a great companion and I miss him very much. Now Maggie shadows me wherever I go. -No Nic given.
Thank you for the story of Maggie and Murray. Quite the pair of pups.
*****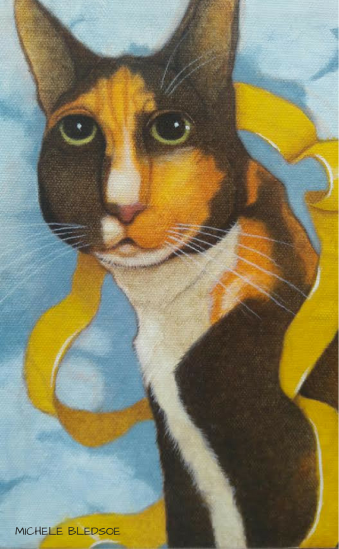 Good morning!

Munchkin Giggle-Sprinkles was my sister's cat..
also known as one of the "apple-hiney sisters".

Portrait of Munchkin Giggle-Sprinkles.

Keep up the great work :-)

All the best,

Michele
lurking for years at AoSHQ
Quite the website and quite the artist! Nice job!
*****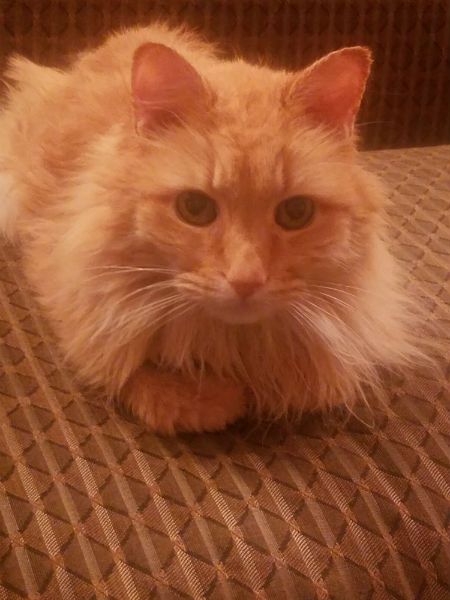 Longtime lurker - this is Jake. We got him and his sister Molly as kittens. She passed 3 years ago.
We wish you would have told us more about Jake and yourself.
*****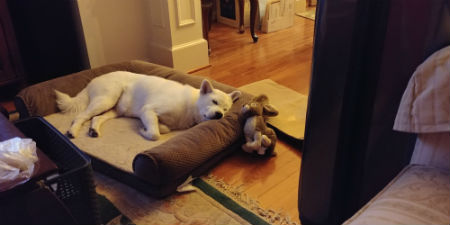 Behold, the world's first recorded Jinderp with her favorite rabbit toy in a rare non-spazz moment. (Bred from purebred Jindos, a Spitz breed from Jindo Island, South Korea) Feel free to laugh at the sucker who turned her over to the shelter; his dumbassery was our gain. - AH

A happy ending to the story! Awesome. Quite the cutie!!! Thanks for the submission.
*****

Another week, another great bunch of pet photos, nice looking PetMorons.
If you have a tip, story or photo please send to petmorons at gmail dot com. Don't forget your nic and your pet's name.
Have a great week!!

posted by Misanthropic Humanitarian at
03:00 PM
|
Access Comments