« Monday Overnight Open Thread (11/6/17)
|
Main
|
Mid-Morning Open Thread »
November 07, 2017
The Morning Report 11/7/17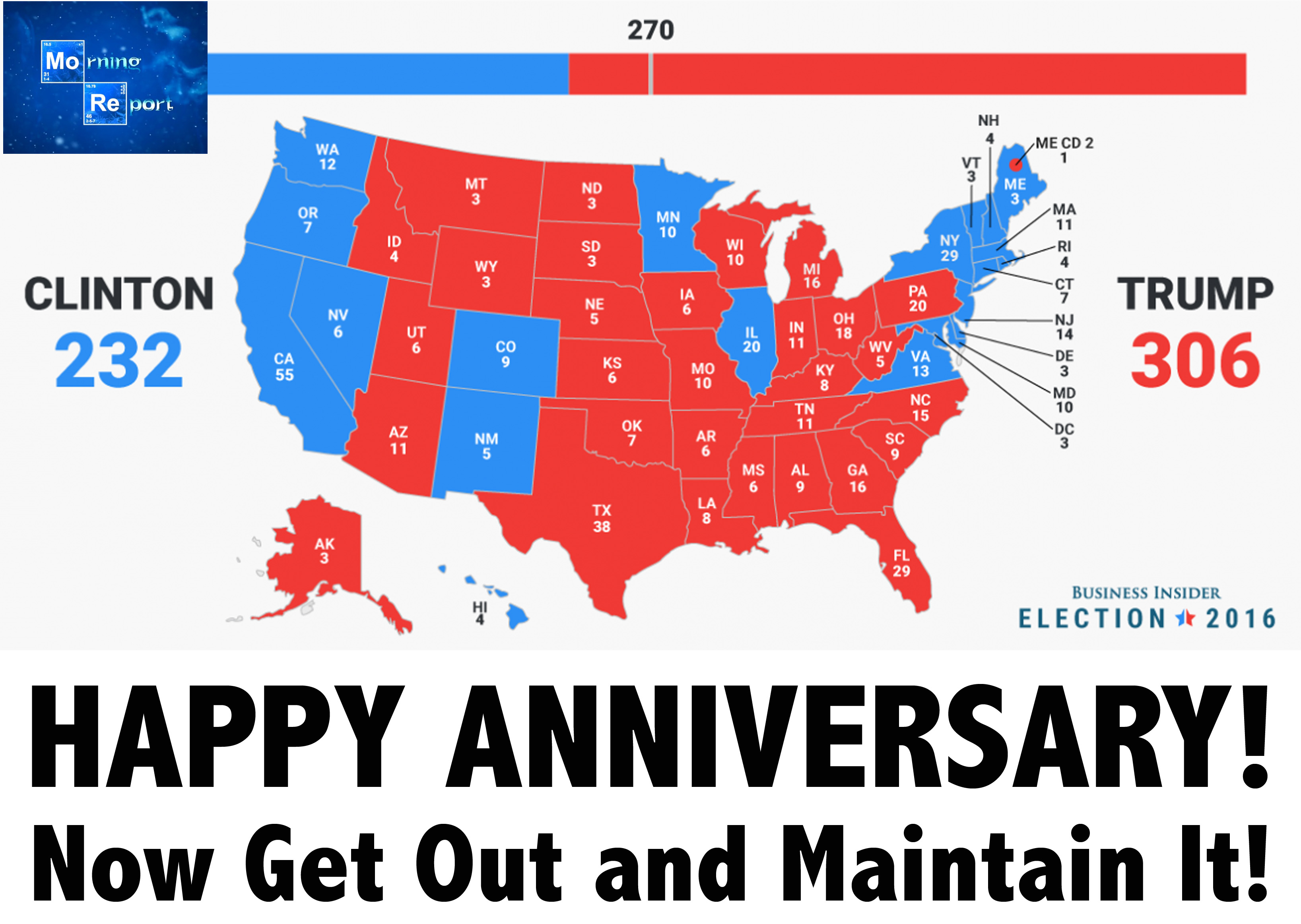 Good morning kids. Election Day 2017 is here, so rather than depress you with some sort of 100th anniversary of the Bolshevik Revolution p-shop, I'll just put up some totally safe for work (assuming you do not work in show biz, government or San Francisco) election porn to go with the sidebar Esquire Mag schaden-boner link.
And since it is Election Day, in order to maintain and stiffen (ahem) our resistance to nouvelle Bolshevism, get out and vote. The marquee race is for the governorship of Virginia. Ignore the polls and drag Ed Gillespie's RINO hide across the finish line, for no other reason than to totally deflate the Democrats. Here in New York City, it seems as if DeBolshevik will win re-election but I'm praying that pissed off Democrats - and they are pissed off - will stay home and allow Nicole Maliotakis to win City Hall. It's an off year so fingers are crossed.
Moving right along, the Sutherland Springs mass murderer turns out to have been an absolute whack-o who was targeting his mother-in-law who evidently was a parishioner at the church. But the disturbing revelation that the Air Force never communicated the shooter's crimes to the FBI and so he had a clean background check which enabled him to buy his weapons. But we need more laws! As you are well aware, I'm sure, there is a veritable smorgasbord of anti-gun agitprop from the usual suspects. It's vile, vitriolic and completely void of any reason or truth so my attitude is why even bother linking to it?
Next, the President continues his Asia tour with a stop in South Korea. The love fest with Shinzo Abe, despite the MFM's phony carping about koi-gate, will be in sharp contrast with his meeting with South Korea's President Moon Jae-In. Along with the tensions with the NorKs, PDT and Moon are at odds over a contentious trade deal that the former wants renegotiated.
Over in the Middle East, the situation between Saudi Arabia and Iran and its proxies is going downhill fast. In the wake of Lebanon's pro-Saudi PM's resignation, the KSA claims Lebanon has declared war. And this is on the heels of the Saudis openly blaming Iran for the missile attack on Riyadh by the Houthi rebels that they are supporting. On top of this, the young Prince Mohammed bin-Salman continues his roundup of "corrupt" opponents. Hold on to your shawarma. Things could get "interesting."
Here at home, I have a trio of pieces about the GOP tax plan. One is a very rosy assessment and the other two are rather critical. In any case, considering the RINO/New Deal-loving GOP, I expect whatever is passed, if it is passed, will be watered down. But still, there is the PDT factor of letting his opponents have it with both barrels, rhetorically speaking.
In Mueller Inquisition news, we have learned that James Comey changed the wording in his bullshit announcement clearing Hillary Clinton of wrongdoing last year, and more crucially, there are several people on Mueller's team that told him to change the wording from "grossly negligent" to "extremely careless." My head is about to explode.
In the wake of Donna Brazille's tell-all cum CYA book, we have a couple of interesting and somewhat encouraging pieces about the Democrats' implosion/civil war. As Admiral Bull Halsey said of war, it's the side that makes the fewest blunders that wins. In the race to the bottom, maybe the Democrats are destroying themselves faster than the GOP (not that they are on or of our side), so there's that.
It's also the 100th anniversary of the Bolshevik Revolution. Sunday was supposed to have seen the glorious cadres of Antifa storm the White House and raise their swastika, er hammer and sickle, er whatsits on the flagpole and declare victory over whitey, or something. It fizzled. That said, considering the GOP softball team, Mandalay Bay, Sutherland Springs and Rand Paul - yes I am including all those things so sue me - as well as what's happening on campuses and the looming nexus of the Left and Islamofascism on our shores, we ignore these bastards at our own peril. No matter what, our country and its sacred institutions have been so thoroughly damaged over the past 50-100 years (especially the past eight) that despite the complete failure of communism and socialism that has ruined nation after nation and caused the death of at least 150 million people in less than a century, the school systems are still infested with diehards who are mind-raping another generation of our children. That has to be stopped, some way, somehow. And that's the real war we have to fight. Or elections don't mean a damn thing. That said...
GET OUT AND VOTE!!!
Anyway, links from around the world, across the nation and up your street. Have a better one and remain blessed.


posted by at
06:52 AM
|
Access Comments