« Texas Church Murderer Should Have Been Blocked From Buying Guns, But Bureaucratic Error Kept His Domestic Violence Charge Off His Record
|
Main
|
The Morning Report 11/7/17 »
November 06, 2017
Monday Overnight Open Thread (11/6/17)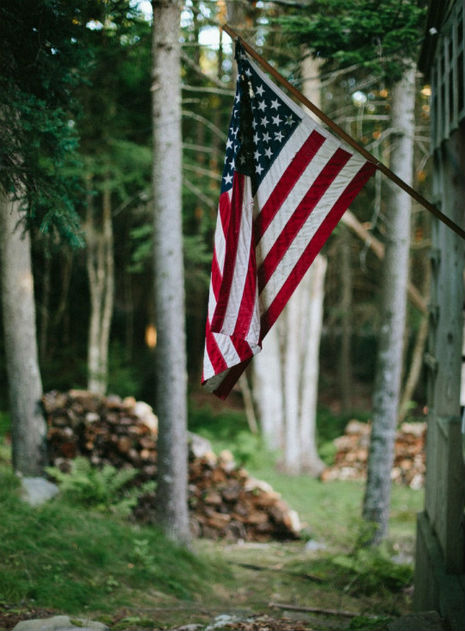 (Nice neighborhood.)
*****
Quotes of The Day
Quote I

So two hours after the attack, Governor Cuomo, Mayor de Blasio and other New York bigwigs assembled for the usual press conference to give the usual passive shrug - this is the way we live now, nothing to be done about it, etc, etc. Every so often in New York, as in London as in Stockholm as in Berlin as in Nice as in Brussels as in Paris as in Manchester as in Orlando, your loved one will leave the home and never return because he went to a pop concert or a gay club or a restaurant or an airport, or just strolled the sidewalk or bicycled the bike path. "Allahu Akbar"? That's Arabic for "Nothing can be done". So Andrew Cuomo ended with some generic boilerplate about how they'll never change us:

We go forward together. And we go forward stronger than ever. We're not going to let them win...We'll go about our business. Be New Yorkers. Live your life. Don't let them change us.

But they are changing us. Mark Steyn
Quote II

The Republicans are sounding like good little Marxists. They're worried about class warfare rather than talking about slashing taxes across the board and reforming the tax code, maybe a fair tax, maybe a flat tax – all that's out the window. This is not tax reform. Mark Levin
*****
*****
*****
At 84 years of age, still working is quite an achievement. Practicing medicine is damn near a miracle until you lose your license over the lack of computer skills.

An 84-year-old doctor in New London, New Hampshire, appeared in state court Friday in an effort to regain her medical license, less than a week after closing her office on October 28.
State authorities claim that—because Dr. Anna Konopka doesn't have a computer, much less know how to use one—her organizational skills are lacking, according to the Associated Press.

"The problem now is that I am not doing certain things on a computer," she told the news service. "I have to learn that. It is time consuming. I have no time."
*****

Looks like Canada will be tossing some more money towards a former Gitmo resident. Former captive set to sue for big bucks.

An Algerian man is set to sue the federal government for the abuses he says he suffered at the hands of American security forces after he left Canada 15 years ago.

The unproven allegations by Djamel Ameziane, who was never charged or prosecuted, raise further questions about Canada's complicity in the abuse of detainees at Guantanamo Bay — a topic his lawyer said demands a full-scale public inquiry.

"My current situation is really bad, I am struggling to survive," Ameziane, 50, said from near Algiers. "I was repatriated from Guantanamo and left like almost homeless. I couldn't find a job because of the Guantanamo stigma and my age, so a settlement would be very helpful to me to get my life back together."
I bet it will.
*****

Hey you, get out of the left lane, NOW. Behind the wheel at 278MPH.

On Saturday, the mad Swedes at Koenigsegg did something truly remarkable: in an Agera RS, a factory driver achieved an average speed of 277.9 mph during two runs on Nevada's Route 160 between Las Vegas and Pahrump. This may make the Agera RS the world's fastest street legal production car. Now you can see what those runs looked like from the driver's perspective.
*****

Oh-Oh, A number of students are in hot water.

MOORHEAD, Minn. — Multiple signs saying "It's OK to be white" were scattered across the campus of Concordia College this week.

Some were on light poles, and one was at the business center at the private liberal arts college in Moorhead. They were put up Tuesday night and Wednesday morning before being taken down.

Social media this week detailed multiple signs on college campuses across the country, including Tulane and Purdue universities.
*****
The Cold Civil War, according to John Derbyshire.

This new sectional division is all over. Like the old one, it's mainly whites against whites, with other races in supporting or auxiliary roles. That's why I've been calling our current cultural conflict the Cold Civil War. Today's Johnny Reb, though, is as likely to be a Minnesota machine-tool operator as an Alabama farm boy, as likely to be a computer programmer in New Jersey as a stevedore in New Orleans. The dividing line between the sections is no longer the one drawn by Mr. Mason and Mr Dixon; nowadays that line runs through every state, every town, perhaps every street in the nation
*****
Hollywood Leftists continue their parade of arrogance. Mila Kunis donates to Planned Murderhood in VP Mike Pence's name. There is some blow back.

Despite the recent peek into the dark underworld of Hollywood, it would appear that some actors and actresses are going to stay the course with their attempts to alienate conservatives and Republicans. Kind of ironic, since they need all of the support that they can get right now, right?

But actress Mila Kunis decided to take to Conan O'Brian's late night talk show and joke about how she donates money to abortion chain Planned Parenthood under Vice President Mike Pence's name. Naturally, this lead to a boycott of one of the more popular products she advertises for: Jim Beam.
*****
The ONT Musical Interlude
November 6, 1948, Born on this day, Glenn Frey, guitar, vocals, The Eagles, (1977 US No.1 & UK No.8 single 'Hotel California', plus 5 US No.1 albums. 'Greatest Hits 1971-1975' is the second biggest selling album in the world with sales over 30m). Solo (1985 UK No.12 single 'The Heat Is On'). Frey died on 18 Jan 2016 died at the age of 67 in New York City from complications arising from rheumatoid arthritis, colitis and pneumonia. via thisdayinmusic.com
***
November 6, 1968, Joe Cocker was at No.1 in the UK singles chart with his version of The Beatles song 'With A Little Help From My Friends'. The song was also a UK No.1 for Wet Wet Wet in 1988 and Pop Idol duo Sam and Mark in 2004. via thisdayinmusic.com
*****
Squash or a bomb? Gardner confused.
*****
Call me old fashioned. I have a weakness for Westerns. The best Western movies ever made.
Agree or disagree?
*****
I wonder if the bodies had been removed from the church when the call for gun control was made.
*****
A plane full of people pissed at tonight's Genius Award Winner.
*****
Overcoming a disability is Tonight's Feel Good Story of The Day.
*****
Tonight's ONT has been brought to you by Bacon Hockey.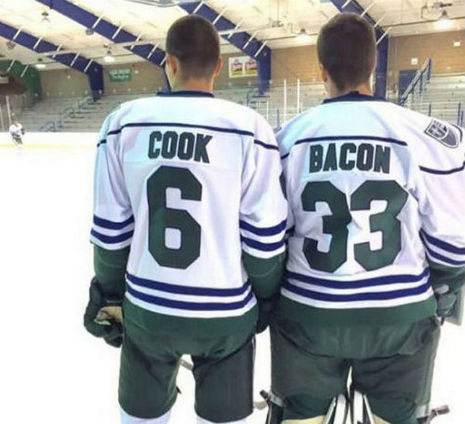 Notice: Posted with permission by AceCorp, LLC. Home of the .99 Valu-Rite & Bacon Shot.

posted by Misanthropic Humanitarian at
10:07 PM
|
Access Comments