« Goodbye, Meh Economy (MJ)
|
Main
|
The Morning Report 10/30/17 »
October 29, 2017
Sunday Overnight Open Thread (10/29/17) Where Did The Weekend Go Edition?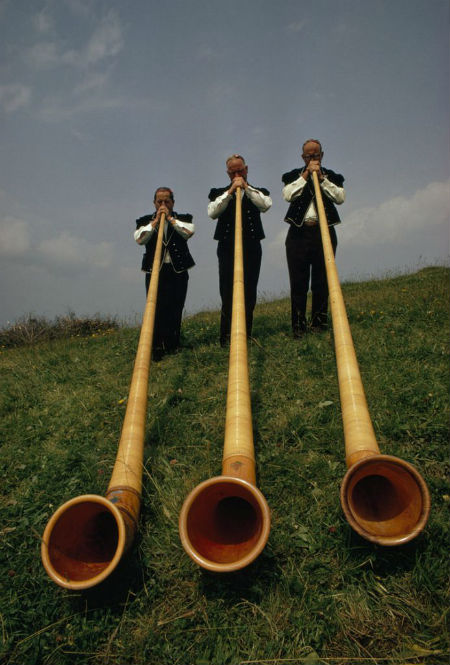 (WOOT-WOOT-ONT)
*****
Quotes of The Day
Quote I

Spring passes and one remembers one's innocence.
Summer passes and one remembers one's exuberance.
Autumn passes and one remembers one's reverence.
Winter passes and one remembers one's perseverance."
― Yoko Ono

Quote II

People don't notice whether it's winter or summer when they're happy. Anton Chekhov
The ONT calls Bull Shit. What does the Horde say?

Quote III

People ask me what I do in winter when there's no baseball. I'll tell you what I do. I stare out the window and wait for spring. Rogers Hornsby

So you ask, why the winter quotes? Mother Nature's idea of Trick or Treat.
*****

If the Astros' Yuli Gurriel's actions were so terrible, why is his suspension scheduled for 2018? My guess? Money means more than morals.

Manfred opened his remarks Saturday by saying, "There is no place in our game for the behavior or any behavior like the behavior we witnessed last night,
So that is why we won't do anything about it until 2018 when no one gives a shit about Houston Astro baseball in April.
*****

The California fires, tragic. More tragedy waiting in the wings? The possibility of heavy metal toxins.

BY ANY MEASURE, the fires that tore through Northern California were a major disaster. Forty-two people are dead, and 100,000 are displaced. More than 8,400 homes and other buildings were destroyed, more than 160,000 acres burned—and the fires aren't all out yet.
That devastation leaves behind another potential disaster: ash. No one knows how much. It'll be full of heavy metals and toxins—no one knows exactly how much, and it depends on what burned and at what temperature. The ash will infiltrate soils, but no one's really sure how or whether that'll be a problem. And eventually some of it—maybe a lot—will flow into the regional aquatic ecosystem and ultimately the San Francisco Bay.
*****

What I've been reading may be considered schlockey by you Morons. But, it has to be better than this book? Amirite?

Choice Outstanding Academic Title of 2016

Rural queer experience is often hidden or ignored, and presumed to be alienating, lacking, and incomplete without connections to a gay culture that exists in an urban elsewhere. Queering the Countryside offers the first comprehensive look at queer desires found in rural America from a genuinely multi-disciplinary perspective. This collection of original essays confronts the assumption that queer desires depend upon urban life for meaning.
*****

Be careful what you do with your elk carcasses. Or you might have an uninvited visitor. And we aren't talking about your Mother In Law.

Andrea Jones, a spokeswoman for Montana Fish, Wildlife and Parks, said the incident happened on Sunday evening south of U.S. Highway 287 and near the Grayling Arm of Hebgen Lake. She said an agency investigation determined that the man shot the bear in self-defense.

"We have a pretty clear case of self-defense here," Jones said.

Jones said the bear was a sow grizzly likely more than 15 years old. It broke through a metal door to get into a garage where an elk carcass was hanging.

The homeowner heard noise coming from the garage. He grabbed a gun and went onto the front porch to see what was going on.

"There was a bear not 10 paces from him on his porch," Jones said.

Jones said the man told FWP investigators that the bear turned and began to approach him. He shot the bear dead.

Jones said investigators saw bloody paw prints around the property, including within 10 feet of the front door. They also saw paw prints on the home's living room window.

The bear had been trapped by Interagency Grizzly Bear Study Team researchers once before, but it didn't have a history of run-ins with people.

Jones said it appeared that the garage was secured properly and that there was nothing the homeowner could have done differently.
*****
The ONT Musical Interlude
October 29, 1967 MacDermot, Ragni & Rado's musical "Hair" premieres in NYC.
***
October 29, 1971, Duane Allman of The Allman Brothers Band was killed when he lost control of his motorcycle on a Macon, Georgia street while trying to swerve to avoid a tractor-trailer and was thrown from the motorcycle. The motorcycle bounced into the air, landed on Allman and skidded another 90 feet with Allman pinned underneath. He was three weeks shy of his 25th birthday.
*****
The ONT is hoping you are watching MLB or NHL, hell even PBS. The NFL ratings continue to slide.

The NFL used to be the golden goose for television networks, and their ratings. However, new numbers show that the league has gone from laying golden eggs for the networks, to just laying, well, eggs.
According to Nielsen data obtained by the Sporting News, "League games averaged 15.1 million viewers through Week 7. That's down 5.1 percent from 15.87 million viewers during the same period last season and off 18.7 percent from 18.35 million viewers during the same period in 2015."
*****

Still need to hit up the local store for Halloween candy? The ultimate candy power rankings.

While we are at it on Halloween, Costumes not to wear according to Gavin MicInnes. Of course it is NSFW
*****
We poke fun at lawyers. Plenty of people despise them. Why lawyers are hated.

Lawyers, including conservatives at National Review, are now declaring that the President can't comment on an unclassified matter of national importance because he might keep a traitor from getting a fair trial.

In a sense they're right, but they don't realize why.

We talk of the DC bubble but there is another bubble that has a direct impact on Americans; the Legal Bubble (LB).

In the LB, lawyers, judges and various support people have bought into the very illiberal idea that the justice system isn't about justice, but about following the rules. That's why they have no problem throwing out physical evidence because a cop found it after making a decision that it took five judges six months to figure out was wrong.
*****
When you rob a bank, do you:
[ ] Hire a cab?
[ ] Bring your 6 year old with you?
[ ] All of the above?
*****
Quite frankly, I don't know how one works this job. Tonight's Feel Good Story of The Day.
*****

Tonight's ONT has been brought to you by "Not The Look"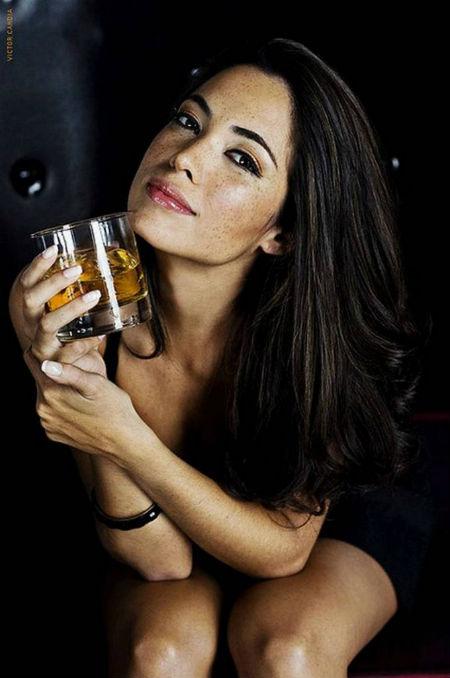 Notice: Posted with permission by AceCorp, LLC. Home of the not too impressive correctness and appropriateness of label information.
Weekly comment stats for week of 10-29-2017
Top 10 commenters:
1 [607 comments] 'J.J. Sefton' [85.23 posts/day]
2 [526 comments] 'Insomniac - Just a Poor Boy, Nobody Loves Me'
3 [473 comments] 'Bitter Clinger and All That (Back from the Dead)'
4 [409 comments] 'Mike Hammer, etc., etc.'
5 [382 comments] 'Peaches'
6 [367 comments] 'Steve and Cold Bear'
7 [367 comments] 'Christopher R Taylor'
8 [366 comments] 'Grump928(C)'
9 [344 comments] 'JackStraw'
10 [322 comments] 'Lizzy'
Top 10 sockpuppeteers:
1 [50 names] 'Steve and Cold Bear' [7.02 unique names/day]
2 [49 names] 'John Marston '
3 [48 names] 'Under Fire'
4 [47 names] 'Duncanthrax'
5 [45 names] 'andycanuck'
6 [42 names] 'Blue Hen'
7 [33 names] 'tu3031'
8 [33 names] 'Buzzsaw90'
9 [30 names] 'Insomniac - Just a Poor Boy, Nobody Loves Me'
10 [28 names] 'Grump928(C)'

posted by Misanthropic Humanitarian at
10:00 PM
|
Access Comments