« World Series Thread
|
Main
|
The Morning Report 10/26/17 »
October 25, 2017
Wednesday Overnight Open Thread (10/25/17)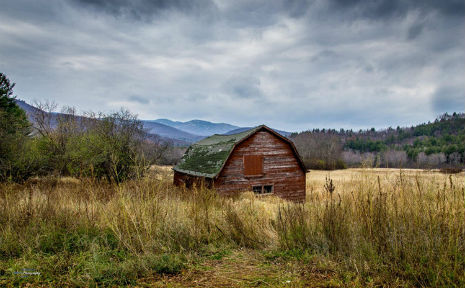 (The AoSHQ Fulfillment Center)
*****
Quotes of The Day

Quote I

Telling us to obey instinct is like telling us to obey 'people.' People say different things: so do instincts. Our instincts are at war... Each instinct, if you listen to it, will claim to be gratified at the expense of the rest. C. S. Lewis
Quote II

Don't be afraid to go your own way. Most of the time any fear you feel turns out worse than any of the outcomes. Jim Mize
Quote III

"Never miss a good chance to shut up."
― Will Rogers
Quote IV

To go from picking cotton balls to picking footballs and basketballs without freedom is not very much progress. Jesse Jackson

Quote V

As I said, Robert Mugabe is a pipsqueak. So what do you call people who cannot stand up to the most absurd provocations of bankrupt pipsqueaks? Whether or not Mr Mugabe has no penis, the free members of the UN have no balls. Mark Steyn
*****

Remember when you fight the law you also have to fight the dogs. Can you escape from a blood hound?
*****

Over the past several years the public has requested that Law Enforcement Agencies wear body cameras. Police Body Cams. More hype than anything else?

Michael Tobin, the director of the DC Office of Police Complaints, told The Washington Post that a review of body cam footage shows that, in tense situations, "people react the same whether they are on camera or not." However, he added that, "in routine encounters, when people know the camera is active, I believe we see people acting differently—more professionally, more formally."

Despite its overall finding, the report notes that body cam footage has other value—like its use in courts and for purposes of training and transparency.

Criminals gotta criminal.
*****
Not sure why a self described black activist, anti-police activist found himself in South Dakota. He proceeded to freak out on Twitter about something he saw.

Via Twitchy, the hilarious story of a lefty who–for reasons unknown–ventured into South Dakota and saw firearms. The lefty is Samuel Sinyangwe, who describes himself this way on Twitter, where he has more than 96,000 followers:

Black Activist. Data Scientist & Policy Analyst. Stanford Alum. Co-Founder, Campaign Zero | Mapping Police Violence | OurStates.

Instead of showing any sign of curiosity he proceeded to snap some photos and becomes a dumb ass on Twitter.
And they call us Deplorables.
*****
Further progress into the battle on Alzheimer's? Altered gut bacteria.

People suffering from Alzheimer's disease have altered gut bacteria, a new study published in Scientific Reports shows.

A team of researchers primarily based out of the University of Wisconsin-Madison examined the gut microbiota of twenty-five Alzheimer's patients at the Wisconsin Alzheimer's Disease Research Center and compared their samples with those of twenty-five control subjects matched for age, gender, and health.
*****

Are MBAs on the way out? Several prominent schools are considering dropping them.

What's Killing U.S. Business Schools?... [T]he University of Wisconsin is in the process of reviewing its graduate business degree programs..."
"... a process that may result in the discontinuation of its two-year full-time MBA program.... The Midwestern school's program may become the latest casualty in a string of closures of MBA programs around the country. The University of Iowa's Tippie College of Business announced in August that it would end its full-time MBA program. In recent years, Wake Forest University, Thunderbird School of Global Management, Virginia Tech, and Simmons College (the country's only all-female business school) have shuttered their traditional two-year programs.
*****
The ONT Musical Interlude
1992, Roger Miller died of died of lung and throat cancer in hospital in Los Angeles. Scored the 1965 UK No.1 & US No.4 single 'King Of The Road'. Miller won eleven Grammy Awards as a songwriter and seven Tony awards for writing the music and lyrics for 'Big River'. The Proclaimers had the 1990 UK No.9 hit with their version of 'King Of The Road.' via thisdayinmusic.com
***
October 25, 2014, Jack Bruce, best known as one third of Cream died of liver disease aged 71. Bruce played bass, sang and was the principal songwriter in Cream, and his CV reads like a comprehensive guide to the British blues boom, with spells in Alexis Korner's Blues Inc, the Graham Bond Organisation, John Mayall's Bluesbreakers and Manfred Mann. via thisdayinmusic.com
*****

The ONT isn't sure if this guy is a Genius Award Winner or not. He'll never do that again.
Quote II

Don't be afraid to go your own way. Most of the time any fear you feel turns out worse than any of the outcomes. Jim Mize
*****

What part of the plan didn't work for our Genius Award Winner?
*****

Neither snow nor rain nor anything else got in the way of Tonight's Feel Good Story of The Day.
*****

Against our better judgment. Tonight's ONT has been brought to you by Pizza Facts.

Notice: Posted with permission by AceCorp, LLC. AceCorp Properties are smoke and gluten free. Peanuts are a different story.

posted by Misanthropic Humanitarian at
10:28 PM
|
Access Comments