« Saturday Evening Movie Thread [Hosted By The JamesMadison]
|
Main
|
EMT 10/22/17 »
October 21, 2017
Saturday Overnight Open Thread (10/21/17) Short But Sweet Edition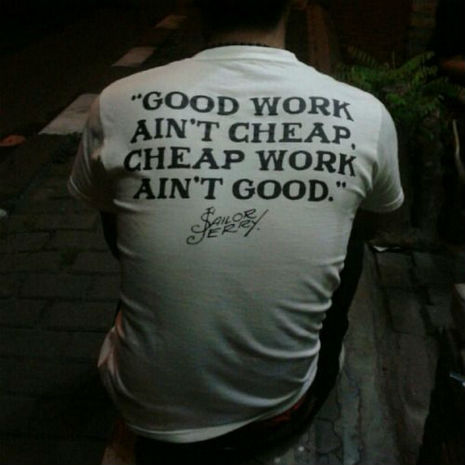 (The ONT dilemma)
*****

An interesting look at The myth about dirty jobs, minimum wage and illegal immigrants.

What's really ironic is that the people who are trying to raise the minimum wage to $15 an hour are the same people who say, "Mexicans will do jobs that Americans don't want."

Get rid of the illegal Mexicans and see how fast that wage goes up to $15 on its own, no government intervention needed.

But, of course, that would require caring about the single mom, the ex-con trying to straighten out his life, the lonely elderly guy who wants to go back to work, the diabetes patient who needs a wheelchair because of his swollen feet, and the guy who finally kicked drugs and needs to start over. That would require having a social conscience.
*****
Wet behind the ears mayor of Stockton, CA attempts to create Utopia. Basic Income.

IN BRIEF

Stockton, California, is about to become the first city to test government-supported universal basic income in the U.S. The program is the idea of the city's 27-year-old mayor and will be primarily funded by the basic income advocacy group Economic Security Project.
27 year old attempting to do what mankind hasn't figured out over how many centuries? FFS I have scars older than this little prick.
*****

The ONT is always looking out for you. Male to Female Sex Ratio here in the USA.
*****
The dating world. Tinder brings out ancient mating behavior.

Tinder brings out the basic mating instincts of men and women as they choose between beauty and brains, a study has found. Men using the smartphone dating app tend to select "hot" candidates, while women are more likely to prize intelligence and stability. The findings may come as little surprise but suggest that Tinder reinforces ancient mating behaviour that evolved to help us survive, say scientists.
*****
When you hear the term "Black Market" what do you think of? Bootleg booze? Cigarettes? Dope? Try SPAM.

Hawaii is under siege by Spam bandits. Individuals in the state have pulled off a series of brazen canned-meat heists. The thefts have become so common, the Washington Post reports, that some shops are protecting the mystery-meat gold by locking it in plastic cases usually reserved for pricier items.
*****

So, the next time you have Hamburger Helper, will you picture this?
*****

I really don't want to meet Al Roker.
*****

NSFW

OK. Which one of you Morons pulled this off?

Police are investigating what is believed to be the biggest sex toy heist in history after brazen thieves helped themselves to around £45,000 worth of adult products.

The bizarre theft happened at an erotic trade fair in Berlin this week, and the victims have voiced their fury.


Fun Toys London had a stand at the annual Venus-Berlin exhibition, and staff were packing up when its boxes were stolen.

The balls on those people.
*****
Wow. What a nasty roommate. Looks like she'll have a room to herself for up to six years.

A Tennessee collegian poured liquid from the toilet into her dorm roommate's water bottles, according to police who arrested the student on a felony tampering charge.

As detailed in a court filing, victim Erein Tiller this month told investigators that she recently "observed a decline in her health status consisting of weight loss, appetite suppression, and diarrhea and did not know the reasoning why."
*****

Dogs vs. People
*****
Ouch! That's going to leave a mark or two.
*****
NSFW Australian women are insecure.

Thousands of Australian women are rushing to go under the knife in ambitious quests to emulate the newly trending 'plump rumps' of their celebrity icons.
The rounded derrieres famously sported by Australian rapper Iggy Azalea and Kim Kardashian are believed to have inspired a generation of impressionable women.
More women than ever are looking to achieve the curvaceous bottoms, signalled by a giant surge in demand for Brazilian 'butt lift' surgery around the country.
*****
*****

In school, birthday parties = good. Penis parties = you're probably going to be fired.

"In the videos, we see how they were preparing for the surprise party. And as the boy walked in, they surprised him with a hat that had a penis attached to the top and a string to be able to pull it so it can get erected," said the mother.

The party included rubber penises, penis candles, penis hats and more.

"There was a cake that had a lollipop shaped as a vagina," said the mother.
*****
1954, Born on this day, Eric Faulkner, singer, Bay City Rollers, (1975 UK No.1 single 'Bye Bye Baby', plus 11 other UK top 20 singles', 1976 US No.1 single 'Saturday Night').
*****
Buzzed. Drunk. Genius Award Winner Black Out Drunk.

Customers at a pub were left horrified when a drinker performed a sex act on a man in front of shocked customers, a court heard.
Lindsay O'Brian, 28, carried out the lewd act on Ian Jones, 37, at the Bodfor pub in Rhyl, in full view of pub-goers on the evening of October 3.
The incident was also captured on the pub's CCTV.
At Llandudno magistrates court, O'Brian's defence solicitor said she was 'ashamed and extremely embarrassed' - and revealed she had no idea what she had done when she woke up in police cells.
*****
Tonight's ONT has been brought to you by an 'Ette (Whether she knows it or not).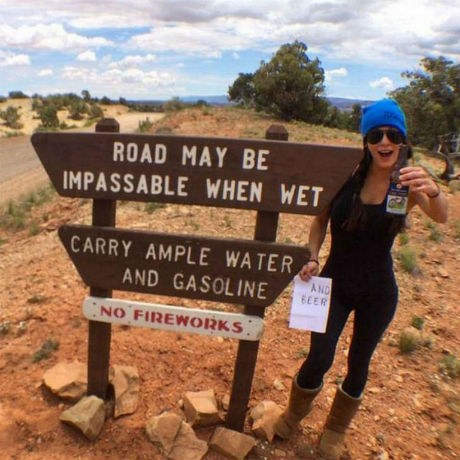 Notice: Posted with permission by AceCorp, LLC. even on a Saturday night.

posted by Misanthropic Humanitarian at
10:13 PM
|
Access Comments