« Happy Weekend
|
Main
|
EMT 10/14/17 »
October 13, 2017
Good News Everybody!
Welcome to Friday's ONT. Tonight, we are going to cover happy stories. No doom, no gloom, certainly nothing on the disgusting sexual abuse furball that is rapidly engulfing Hollywood (although really, could it happen to a nicer bunch of scum?). Can I get a high five on that?
Here's a neat story of a woman who made a difference just by noticing a man in distress and reaching out instead of passing by. Isn't that the lesson of the parable of the Good Samaritan? He's becaome a pale, bitter shadow of himself, but I still remember a line from an early Stephen King book (Firestarter, I think): "Life is short and pain is long and we were all put on this earth to help each other out". King may be an insufferable jackass, but that's not a bad philosophy.

Here's another from the same site that should put a smile on your face:
4-Year-Old At Grocery Store Calls Lonely Widower 'Old'
Feel like a little travel? Check out America's 10 most beautiful hidden gems We've got a beautiful country out there and most of us take it for granted. Time to get out and see it for yourself. People say YOLO to justify a lot of stupid shit, but really, YOLO, get out there and LIVE.

Here's a fascinating video about a little girl getting the treat of her life. I'd post it regardless, but it doesn't hurt that the team involved is the mighty Calgary Flames (Who are tied with Vegas on top of the Pacific Division with 6 points. Say, does anyone know how many points the Oilers have? Anyone? I forgot to check).

The wildfires in California are horrific, but with every disaster, Americans always step up. It's what we do. Here's a story about some young volunteers who team up to rescue horses from evacuated ranches.

Want to see helmet cam video of a biker rushing to tackle a thief after he steals a woman's phone? Of course you do. Looks like he got a free bike out of the deal if he wants it (he apparently didn't, and why not? He fights thieves, he isn't one).
I'd like to end with a note on humility. I had the privilege of listening to Derrick Brooks give a talk this week. He's a Hall of Fame linebacker who played for the Buccaneers, and his talk was just awesome from start to finish, but he said something on humility that has stuck with me. He said "Being humble doesn't mean that you think less of yourself. It just means that you think of yourself less." Those are, I think, very good words to live by, and I'm going to try to put them into practice more.
Tonight's ONT brought to you by The Most Beautiful Place in Every U.S. State: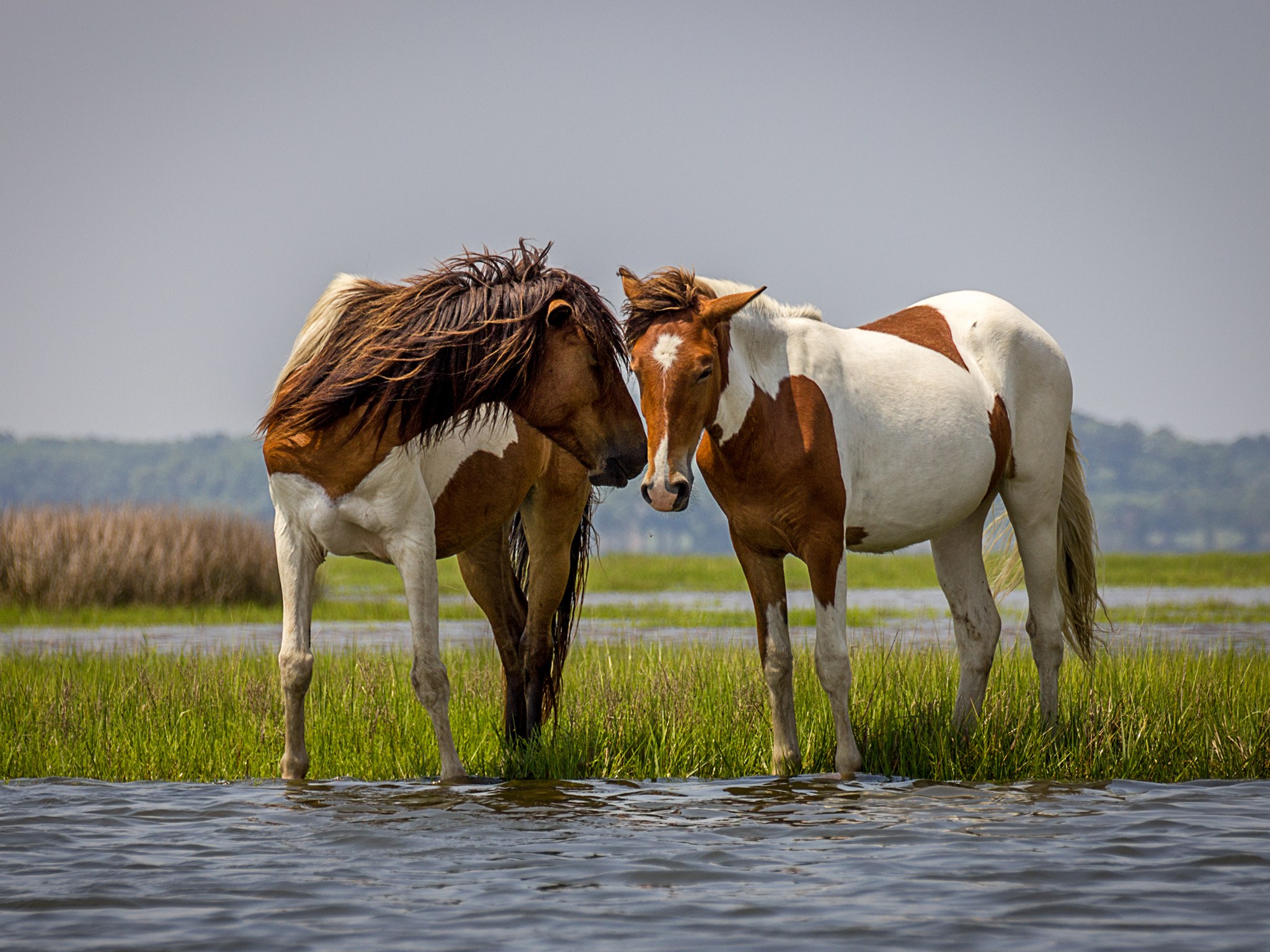 Assateague Island
The Yahoo Group knows that this ONT is so short because my hot water heater burst (yes, burst. Split right down the side and started spewing hot water) right in the middle of writing it. Sorry, it took some time to mop up, move stuff and take up the rugs to dry.


posted by WeirdDave at
10:00 PM
|
Access Comments