« Saturday Gardening Thread: Hunkering down, starting again [KT]
|
Main
|
Impromptu Gun Thread: What To Build? »
October 14, 2017
Ace of Spades Pet Thread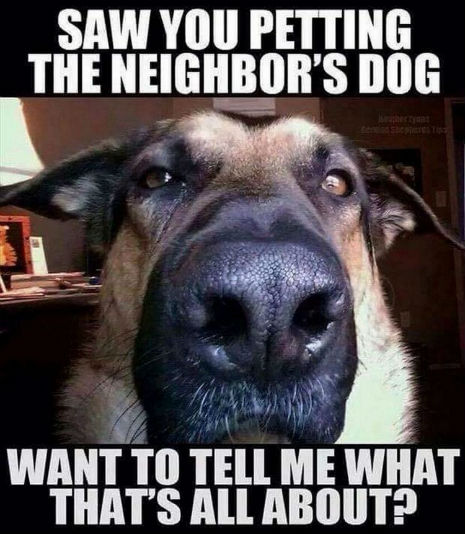 ***

Good afternoon. Welcome to the almost world famous Ace of Spades Pet Thread. Sit. Stay. Stay awhile. Good Moron!!!!!
Enjoy the world of animals.
***
A Little of This. A Little of That.

Death and destruction taking place in California. However, a slice of good news from the Golden State. "The California Highway Patrol helped corral a runaway llama that escaped from a farm when its fence was damaged by the North Bay wildfires."
***

I'm not sure how this even happened. Leaving/closing the lid battle will continue.
***
Well, this is difficult to explain. Man doesn't recognize his cat.
***
City living. Unusual pets.
***
***



Meet The PetMorons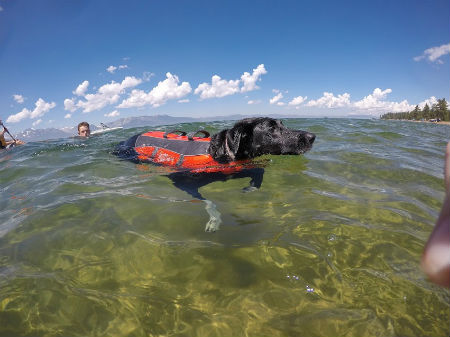 Fellow Morons, meet Roxie. She will swim all day long chasing tennis balls, she's monomaniacal about round green fuzzy orbs. This was at Tahoe this summer.

Thanks,
Gromulin
Awesome photo. Love the shot. Plus looks like Roxie is a super cutie.Thanks!
***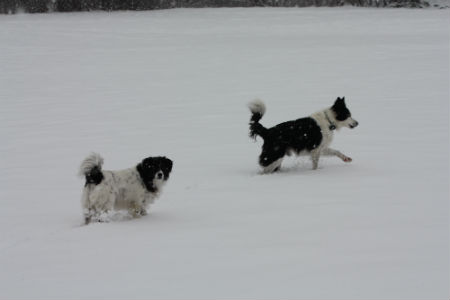 I am attaching a pic from a couple of winters ago of our little furbabies. They are both Border Collie mixes, even though Jack, the boy on the right, looks more like the typical BC. Our girl Lily is his loyal sister and they cause all kinds of mischief together! The snow they're running through is about 16 inches deep in this picture. We live in West Virginia now, but originally got them in Memphis, so snow was a big surprise to them I am a long time lurker, been around almost since Ace of Spades was new. I occasionally post under the nom de plume "Former Lurker."
Snow! Dogs seem to love the stuff all winter long. Those 2 look like they are having fun. Thanks for the submission.
***

Attached is a photo of my parents three cats (although my dad and two of the cats are dead.). My nic is Jake Holenhead (I changed it from JackS) and have been a long time AoSHQ reader of content, lurker, and occasional poster. Here's a brief story to go with the photo if you decide to post it on the Pet Thread. Thanks in advance. These aren't my cats, there're my parents. But I've been around them long enough they consider me part of their staff. There're siblings and were bought at a shelter as kittens in 2001. The top one was Sparky who liked bananas and cantaloupe. The middle one was Marmal who was fearless, but a dunderhead. The bottom one is Tess, who as you can tell from the photo I took when she was still a kitten hadn't yet learned to sit like a proper lady. Within the last year and a half both the males and my dad have passed on. So now there's just my mom and Tess, and both are old and a bit cranky.
Thanks for sharing Jake. Can't believe that critters getting old are cranky. No, it can't be.
***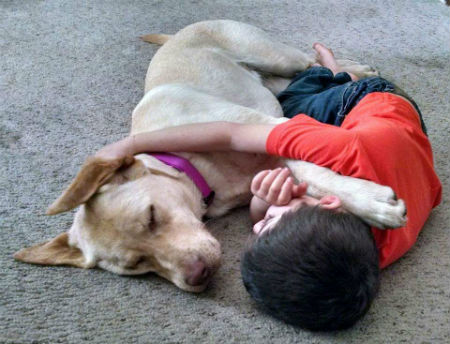 This is my Cheyenne and her favorite "monster boy", our youngest grandson. She just adores him, follows him all over the house and backyard and just sticks to him like glue. - antisocialist
What an adorable photo. It looks like a very good pair of buddies.
***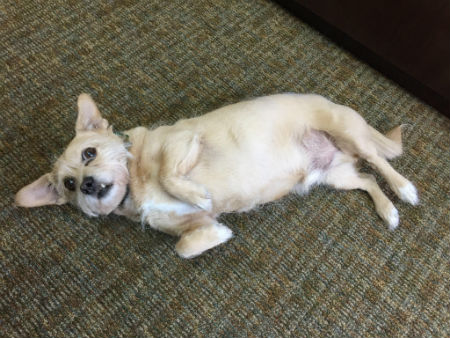 This is Angus, our 10 year old chihuahua dachsund mix. Thanks for posting his pic. This is his signal for more belly-rubs. By "signal," I mean "demand."

He thinks our kids report to him. If one of them is away from home, he will harass us endlessly then sit by the front door and stare at me and Mrs. Franpsycho as if to marvel at our Stupidity. Girl Franpsycho is headed back to UC in a few weeks. We are preparing now for the ongoing punishments and recriminations.

-San Franpsycho
We here at the Pet Thread call B.S. That dog is terribly abused. Don't talk to us about Demands & Recriminations.
***
A chihuahua rescue in her bed with her stuffed chew toy kangaroo "bunny". -Lurker William
That's a real cute photo. Thank you for sharing with us. Another dog that looks "abused" IYKWIM.
*****

Another week. Another group of beautiful PetMorons.
If you have a story you wish to share, a photo of your PetMoron that you want to show us or some other tidbit; you can reach us at petmorons at gmail dot com. Please include your nic along with what other information you wish to share.
Here's hoping you and your animals have a great weekend!!!

posted by Misanthropic Humanitarian at
03:00 PM
|
Access Comments