« Mid-Morning Open Thread
|
Main
|
After Much Soul Searching, Susan Collins Has Decided to Remain In the Senate and Continue Ruining Life for Us There »
October 13, 2017
The Morning Rant: J.V. Edition
OregonMuse Gorilla Pundit has to step away from The Morning Rant for the time being. In his absence, Chattering Chimp will attempt to inflame your passions and fling poo at your enemies.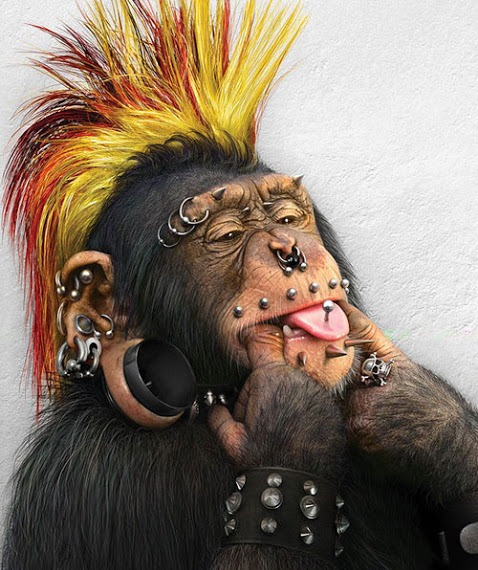 Here's "conservative" columnist Bret Stephens using a hackneyed technique to discredit the target of his screed.

I have never understood the conservative fetish for the Second Amendment.

From a law-and-order standpoint, more guns means more murder. "States with higher rates of gun ownership had disproportionately large numbers of deaths from firearm-related homicides," noted one exhaustive 2013 study in the American Journal of Public Health.
"Fetish?" Really? He sexualizes or mythologizes the gun, instead of trying to understand why most of us possess them. Natural Rights, God-given Rights, legitimate fear of harm, etc."
And the logical fallacy in his citation is about the size of the Grand Canyon.
I'll take the rabid leftist idiots below the fold any day over so-called conservatives like Bret.
Apparently screaming "Cocks Not Glocks" is considered rational discourse on campuses nowadays....
And to complete this week's theme....
&topic=world_news">

posted by CBD at
11:30 AM
|
Access Comments