« Ben Affleck: Now That You Mention It, I'm Sorry I Groped an Actress' Breasts in 2003
|
Main
|
The Morning Report 10/12/17 »
October 11, 2017
Wednesday Overnight Open Thread (10/11/17)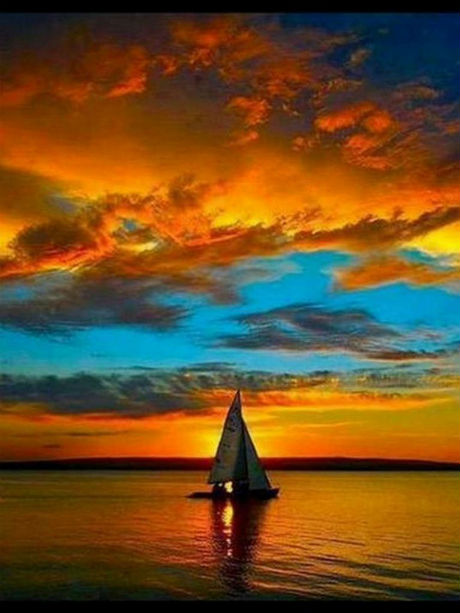 (Come along and sail away with The ONT)
*****
The Quotes of The Day
Quote I

There is one thing the U.S. Army can do, and that is you have to be ready to ensure we have military options that our president can deploy if needed, The international community has spoken, but that means the U.S. Army must stand ready.

So if you're ready, that's your duty at this point and time, and I know the Army will always do its duty. Sec. Defense James Mattis
Quote II

"I think what Bannon is doing is slowly but surely taking over the role of the Republican Party, and people joining Bannon [are doing the same]," "The Republican Party is obviously not with [President] Trump on balance. You have some in the House who are, but the Republican Party on balance is not with Trump." Rush Limbaugh
*****
For every action there is a reaction. Some of those reactions are termination from your job.

Bullets rained down on a country music concert in Las Vegas this weekend, murdering 59 people and wounding over 500 more. Before the cops had counted all the corpses, Hayley Geftman-Gold, senior corporate attorney for CBS, wrote on her personal Facebook page that she was "actually not even sympathetic" to the victims of the Las Vegas attack because "country music fans often are [R]epublican gun toters." When her comments went viral, CBS fired her.

The broadcasting company clearly had a legal right to sack her. But should companies fire their employees for saying stupid (or even disgusting) things that are unrelated to work performance?

There's a difference between pointing out corporate culture and being glad a group of people were shot, wounded and/or killed.
*****
The FBI, can we trust them? We'll give you three guesses.

The FBI is discounting ISIS' claim that the Las Vegas attack was jihad. But is the FBI really trustworthy?
...
...
...
The FBI was in on the planning of the jihad attack against the Garland Muhammad art expo in Garland, Texas. They did nothing to stop it, not even giving us a warning that my event was targeted by devout Muslims who meant to kill us Charlie Hebdo-style. We killed those jihadis. It was the security team I hired to protect my event that saved numerous lives, nothing the FBI did. We survived despite the FBI.

It continues to be sad to watch the FBI become nothing but an organization of politicized Barney Fifes. I, for one would like to thank the Jug Ear Fucker for that. And his butt boi Eric Holder.
*****
The ONT Musical Interlude
October 11, 1974, John Denver was at No.1 on the UK singles chart with 'Annie's Song.' The song was a tribute to his wife and was written in 10 minutes while he was on a ski lift." via thisdayinmusic.com
***
October 11, 2016, Sir Rod Stewart said he was "on cloud nine" after being knighted by the Duke of Cambridge at Buckingham Palace. The singer was honoured in the Queen's birthday honours list in recognition of his services to music and charity. via thisdayinmusic.com
*****

Cancer sucks. I've had loved ones touched by it. As I am sure that just about everyone who is reading tonight's ONT has had someone in their life affected by it. Call me cynical about big business and the Komen cancer foundation. Follow the money.
The Susan G. Komen Foundation is known for high overhead costs. On again off again contact with Planned Parenthood and questionable branding deals.
*****

Obese and Ignorant is no way to go through life, Michael.

Liberal and rotund documentary film producer Michael Moore has his anti-Second Amendment bonafides etched in stone. There's no doubt he has an issue with peons like us being armed. However, that doesn't mean he won't keep talking about how much we should be disarmed in the least.
However, unlike most gun grabbers, he does seem to grasp that the Second Amendment prevents his dream world from coming to fruition. To that end, he's made his own proposal to replace the Second Amendment.
As a hunter, it's not about hunting. It's about yours and mine God given rights to protect ourselves.
*****
Go. Away. Go. Away. Now.

Former U.S. President Jimmy Carter has expressed a desire to visit Pyongyang as a messenger between the United States and North Korea, Park Han-shik, an emeritus professor of international affairs at the University of Georgia, said Sunday.

"Carter wants to meet with the North Korean leader and play a constructive role for peace on the Korean Peninsula as he did in 1994," Park, 78, told the JoongAng Ilbo over phone after meeting with the 93-year-old former president.
Maybe Rocket Man will keep him around for an extended paid vacation.
*****
If you're going to use cocaine. I recommend you do not tape it. Especially if you're a NFL coach.

The Miami Dolphins offensive line is so bad. How bad is it? The Miami Dolphins offensive line is so bad that their offensive line coach does cocaine.

That's not a bad joke that would get me a couple of courtesy laughs at a comedy club. That's a real story.

Dolphins offensive line coach Chris Foerster was caught on video snorting three lines of cocaine.
However, There is a former NFL player who can help him out.
*****

I like coffee. Black and bitter like my soul. But, if you're a nicer, sweeter person you may like coffee infused with wine.

The next time you're trying to decide whether to meet a friend for coffee or a glass of wine, you may want to consider a third option: both at once in the same cup.

Because someone has created wine-infused coffee.

Napa Valley-based Molinari Private Reserve claims to be the first company to infuse coffee beans with wine, explaining on its website that the process took company founder Rick Molinari, working with master coffee roaster John Weaver, of Wild Card Roasters, two and a half years of experimentation to get right.
*****
Illicit al fresco activities or as we would say here. Genius Award Winners.
*****
First, The BOA was wrong. Management always talks about "Thinking outside of the box" here was the perfect moment. Secondly, a Cop is Tonight's Feel Good Story of The Day.
*****
Tonight's ONT has been brought to you by Practical Advice.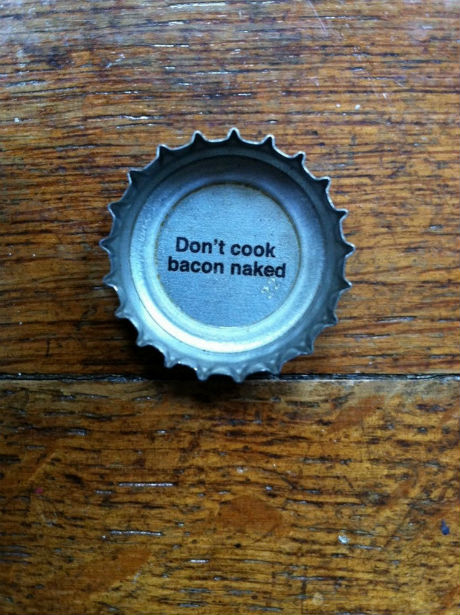 Notice: Posted with permission by AceCorp, LLC. Loose change, tips and beefs can be sent to petmorons at gmail. You can send Ikea coupons and installation DVDs to Ace.

posted by Misanthropic Humanitarian at
10:13 PM
|
Access Comments