« Millennial Invention: A Safe Space Where Pajama Boys Can Nap and Mediate at Work
|
Main
|
The Morning Report 10/6/17 »
October 05, 2017
Thank You Sir, Can I Have Another ONT?
Howdy everybody, welcome to the Thursday ONT. This one may be shorter than usual, my youngest son got his first rank in Scouts and the ceremony was tonight. I hope he sticks with it to Eagle, one of my big regrets is that I didn't. I had completed every single requirement for the rank except for my service project. I was going to do that in the fall, but that summer I got interested in girls and dropped scouting. * sigh * I'm probably the only man in history to fail to achieve something due to the overwhelming power of boobs.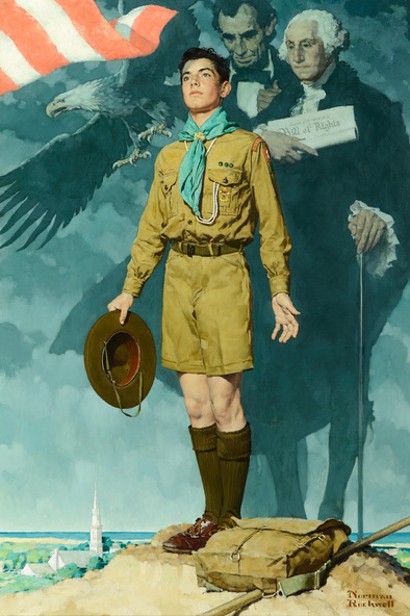 Fun With Anagrams

R. M. Huffman, who is at various times a doctor, an author (his Sweet Tooth omnibus is a hoot. It's like $3, go buy it), a slayer of evangelical atheists on Twitter and an AoS Moron, pointed out that the following are anagrams.

"Progressive author, political commentator, and Twitter enthusiast Kurt Alexander Eichenwald"
And
"So, true, I must like to watch hardcore hentai, wild X-rated Asian smut, revolting tentacle-rape porn!"

Who did he point it out to? Why, Kurt Eichenwald, of course. I like his style

Good Advice
Link goes to a Prager U video featuring Mike Rowe. Mike reports on his Facebook page that YouTube has shadowbanned this video from their site.

But, But, But....Australia!
Following Las Vegas, the gun grabbers have been in full cry, often citing the Australian gun confiscation law as the model to follow. It's working great, eh?

Hazing
Death at a Penn State Fraternity

Article recounts the horrific details of a new brother who got so drunk at his initiation ceremony that he fell down the basement stairs. His brothers waited 12 hours to call 911 and he died. Inexcusable, and many of them are being prosecuted for it. Good. The thing is, I'm of two minds about hazing.
First of all, as far as I can tell, "hazing", using the broad definition that commonly applied today, is a human constant. Every group that I can think of "hazes" new members. Fraternities "haze". Sports teams "haze". Boy Scouts "haze". Military organizations "haze". The reason is simple: "Hazing" creates an in-group bond. The problem is the nature of the hazing, and when it crosses the boundary into physical or mental harm. I was "hazed" when I joined my fraternity. Pledges had to run up and down a steep hill multiple times. A couple threw up. Roadblock tripped and rolled all the way down, yelling "I'm dead! I quit!" over and over. It was pretty damn funny. One night we had to stay up all night doing silly stuff, like going into the drainage tunnels under the campus without lights and killing Pennywise painting our letters on the wall at a certain spot. We were individually told one of our pledge class had failed, and asked if we wanted to move forward without him or stay back and pledge for another semester (test of group loyalty). There was no forced alcohol consumption (plenty of voluntary), no beatings or physical abuse, no psychological torture. All in all, utterly harmless.

But where is the line? The traditional black fraternities, man, they hazed the shit out of their pledges. Some of them branded them. I knew several brothers in one of them, and they were hugely proud of those brands, but I don't think that anyone could say that's not "physical harm". Forced consumption of hard liquor can and does have deadly consequences. Physical and mental abuse can have lifelong effects.
How can this be solved? I don't know. But one of the most interesting things in the linked article, to me, is that one of the reason the brothers waited so long to summon help is that they were afraid of falling afoul of no tolerance anti-hazing rules. As I said, I believe that hazing is a human constant (like sex. Groups of men and women together are going to have sex. You can't prevent it). I don't believe that a solution will be found until that solution revolves around managing hazing rather than eliminating it.

Winning the Culture War
Jimmy Kimmel has been targeted by the conservative street artists Unsavory Agents: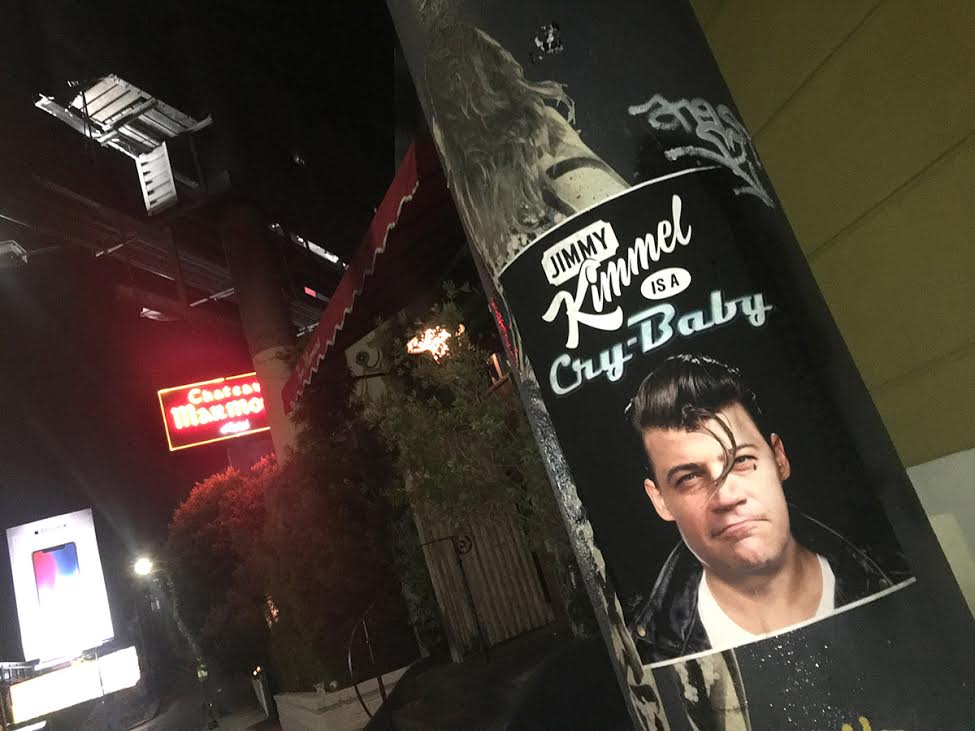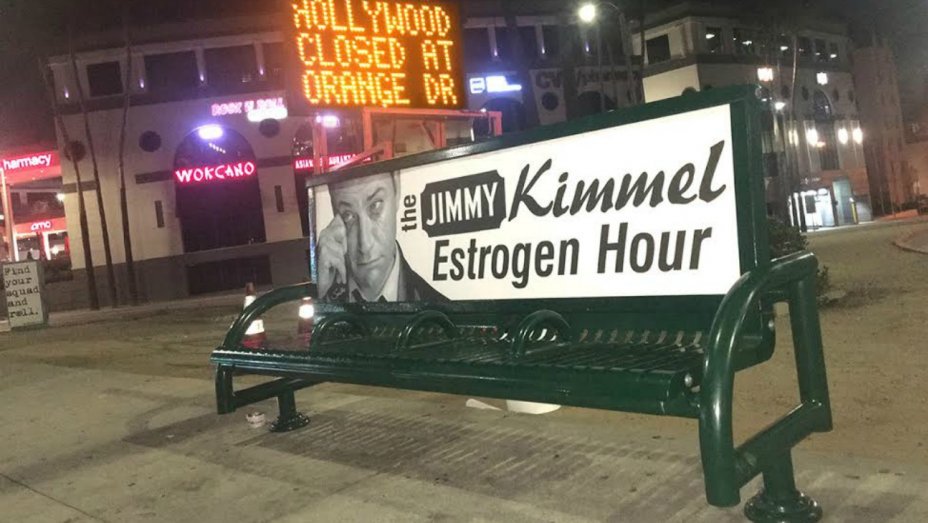 As someone said, the amazing thing about Kimmel is that you can't even see Schumer's hand up his butt.

Timothy Tredwell Unavailable for Comment
Oh those wacky Canucks:

Edit mine, to avoid offending the more sensitive types, or those with any taste at all (what are you doing on the ONT anyway?) with lurid prose. Source is Instagram, but I don't have a link.

Real Communism Has Never Been Tried!
Bullshit. Our own Political Hat (and a professor) debunk the favorite talking point of the far left.
Fevered Swamps

One of the worst things about the internet is that it allows delusional people to connect with others who share their delusions. One of the best things about the internet is that it allows them to display those fevered delusions for our amusement.
Proof FEMA Is Killing People Who Come to Them for "Disaster Relief"
And that about what an hour to write the ONT gets you. Tonight's ONT brought to you by birds: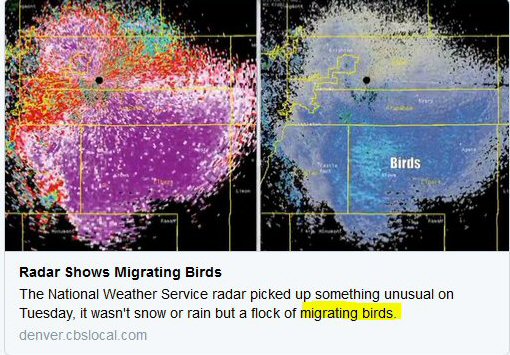 Not so fast, says Drudge. Tonight's ONT brought to you by butterflies: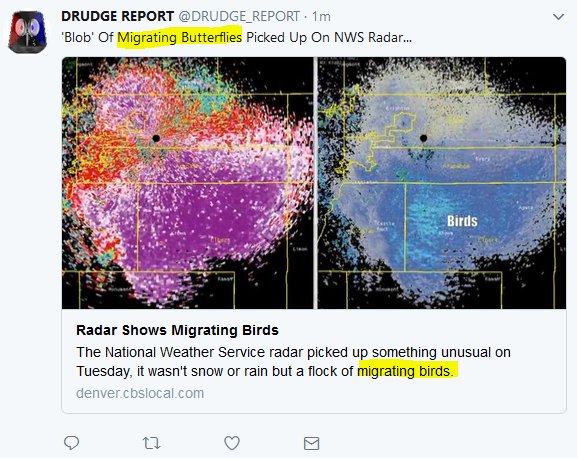 The Yahoo Group is singing "99 Luftballons"


posted by WeirdDave at
09:58 PM
|
Access Comments