« Memphis Theater Cancels "Gone With the Wind" Showing As Being Too #Triggering
|
Main
|
The Morning Report 9/1/17 »
August 31, 2017
Thursday Night's ONT Has No Witty Title
"And if thou gaze long into an abyss, the abyss will also gaze into thee."
And it turns out that the abyss is a kitten!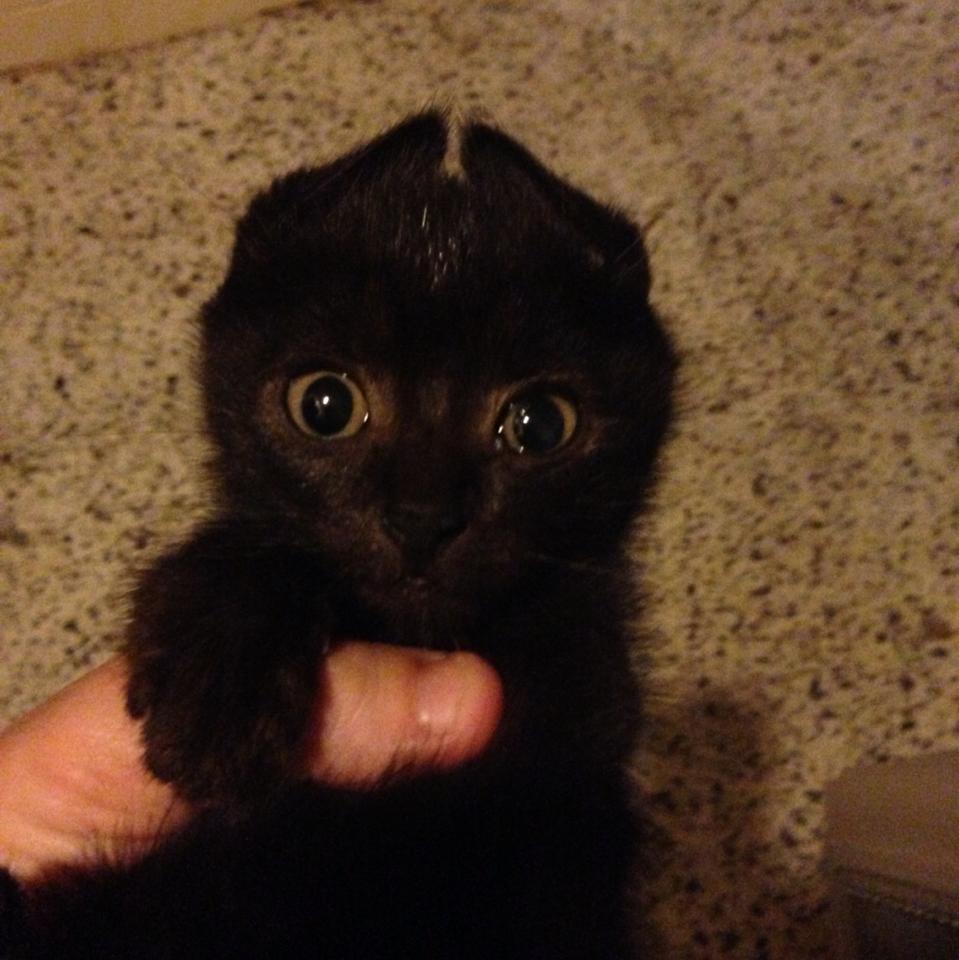 There's an AP for That

In case you missed it, Austin Petersen is running for Senate to replace the execrable
Claire McCaskill. He's got to make it through the Republican primary first, but his campaign is gaining momentum. Petersen is a former Libertarian candidate for President. I consulted with him when he was considering running, he asked me if he should run as a Libertarian or a Republican. I told him that it had to be as a Republican, that 9 out of 10 people, if they reacted at all upon hearing "Austin Petersen, Libertarian candidate", would say "Libertarian....was he the one in the diaper?". Guess he agreed with me, because he's running as a Republican, and IMO he'd be a good one. There aren't many people who want to get into government because they want to stop the government from doing something, but he's one of them.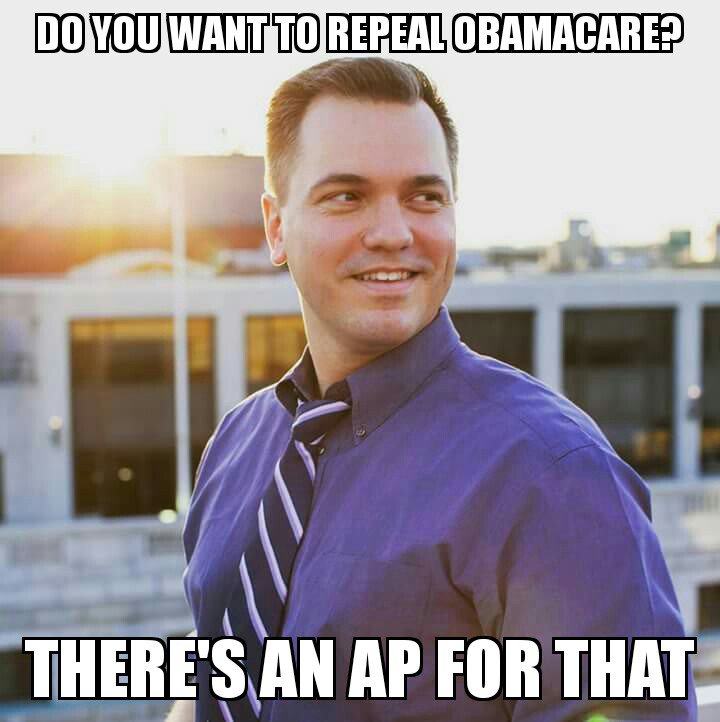 Harvey Update

As always when something goes wrong, lots of leftists have been chattering about how more government or better government or different government or some damn government thing couldof/shouldof/wouldof made a difference. The fact that Houston is the least zoned city in America has them all a'flutter, but here is a really quite excellent Twitter thread that does a great job of explaining Houston's flood control system. It's well worth a read.

Of course, through it all, Texas is still Texas.

Some things are unspeakable, however. Shivering tot found clinging to drowned mom. I read another report that said that the mother was a very Christian woman, and that when they found the little girl she said "Mommy is praying for me now". We all are sweetheart, we all are.

The Waffle House Index . It's really a thing used to gauge the impact of disasters on the south. Very interesting article.
I'm not going to take the time to write out my defense of what a lot of people call price gouging as beneficial to areas suffering from a scarcity of some commodity (like generators after storms), but this is a good read: The Private Sector is Coming to Texas's Rescue
That's a Pretty Shirt

Then again, how many folks do you know covered with Chinese character tattoos? Most of them have no idea what they say either.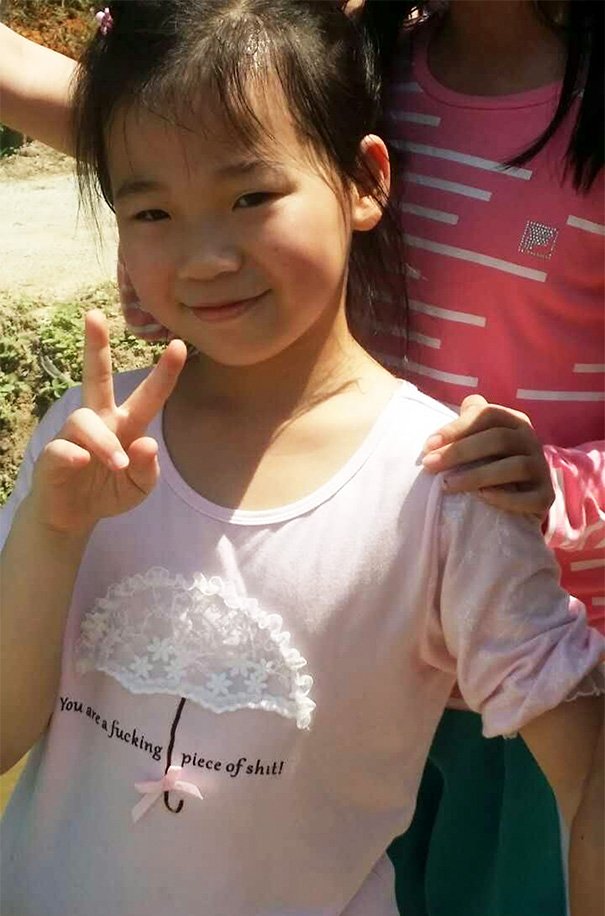 No Mercy

MMA fighter surprises a car thief
Musical Interlude
Just goes to show that a great song rocks no matter how it's being played. I've seen many clips of this song by AC/DC over A-10 footage. I want to see this one as the soundtrack to a clip of Simo Häyhä in action.
Hockey vs Soccer

I mentioned this a while ago. It extends to the coaches too.
Boys of Summer

Lots to unpack here, but only the Brewers have more wins than millions spent in payroll this season. Lots of graphs and stats (in baseball? Who wouldda thought?) at the link.

Fake News

First of all, today there were allegations that CNN may have faked an on-air rescue in Houston:
But whether they did or not, the biggest problem that the MSM has is that, bless their heart, They're just not very smart, and they can't help demonstrating that over and over again.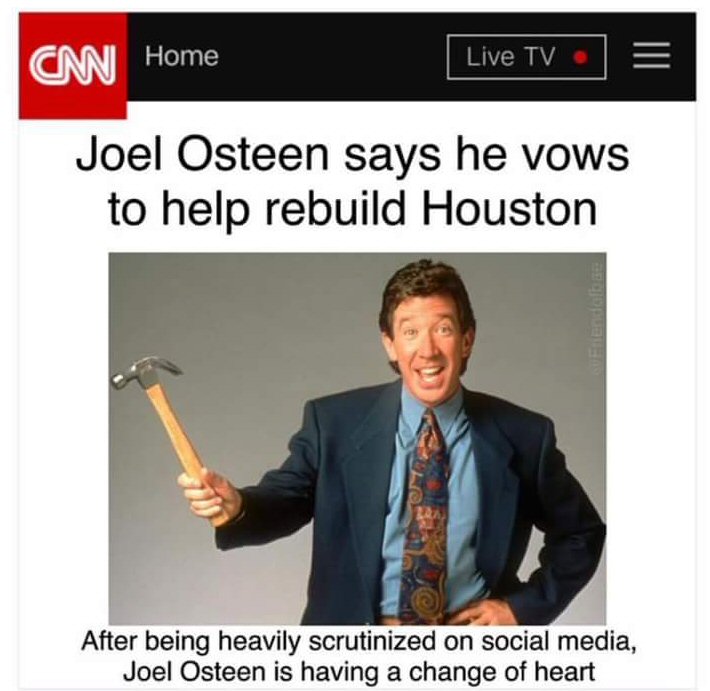 Gyrobus!
This is a cool concept. Now, there's no way those street level tracks wouldn't be obscured by cars all the time, but it might be interesting to see if anything comes of this.
This World Didn't Just Appear

One of the biggest frustrations I have as an historian is the utter and abject ignorance so many people have about HOW this world we live in got that way. Everybody just assumes that because we have technology, we're just so much smarter than anyone else in history. We're not. We're just the same smart. What we do have is the benefit of millennia of human social progress. This high trust society that we live in, one that cherishes the individual and enshrines freedom, that didn't just happen, and it is certainly not the human norm, even today. Try and tell that to kids today and they look at you like you just asked them to breathe water.

Paying the price for breakdown of the country's bourgeois culture
That culture laid out the script we all were supposed to follow: Get married before you have children and strive to stay married for their sake. Get the education you need for gainful employment, work hard, and avoid idleness. Go the extra mile for your employer or client. Be a patriot, ready to serve the country. Be neighborly, civic-minded, and charitable. Avoid coarse language in public. Be respectful of authority. Eschew substance abuse and crime.

These basic cultural precepts reigned from the late 1940s to the mid-1960s. They could be followed by people of all backgrounds and abilities, especially when backed up by almost universal endorsement. Adherence was a major contributor to the productivity, educational gains, and social coherence of that period.
Did everyone abide by those precepts? Of course not. There are always rebels — and hypocrites, those who publicly endorse the norms but transgress them. But as the saying goes, hypocrisy is the homage vice pays to virtue. Even the deviants rarely disavowed or openly disparaged the prevailing expectations.
Was everything perfect during the period of bourgeois cultural hegemony? Of course not. There was racial discrimination, limited sex roles, and pockets of anti-Semitism. However, steady improvements for women and minorities were underway even when bourgeois norms reigned. Banishing discrimination and expanding opportunity does not require the demise of bourgeois culture. Quite the opposite: The loss of bourgeois habits seriously impeded the progress of disadvantaged groups. That trend also accelerated the destructive consequences of the growing welfare state, which, by taking over financial support of families, reduced the need for two parents. A strong pro-marriage norm might have blunted this effect. Instead, the number of single parents grew astronomically, producing children more prone to academic failure, addiction, idleness, crime, and poverty.
I know that's a big pull quote, but honestly, I had a hard time not quoting the whole thing. Go read it now, it's one of the most spot on op-eds I've ever read.
Tonight's ONT brought to you by Texas: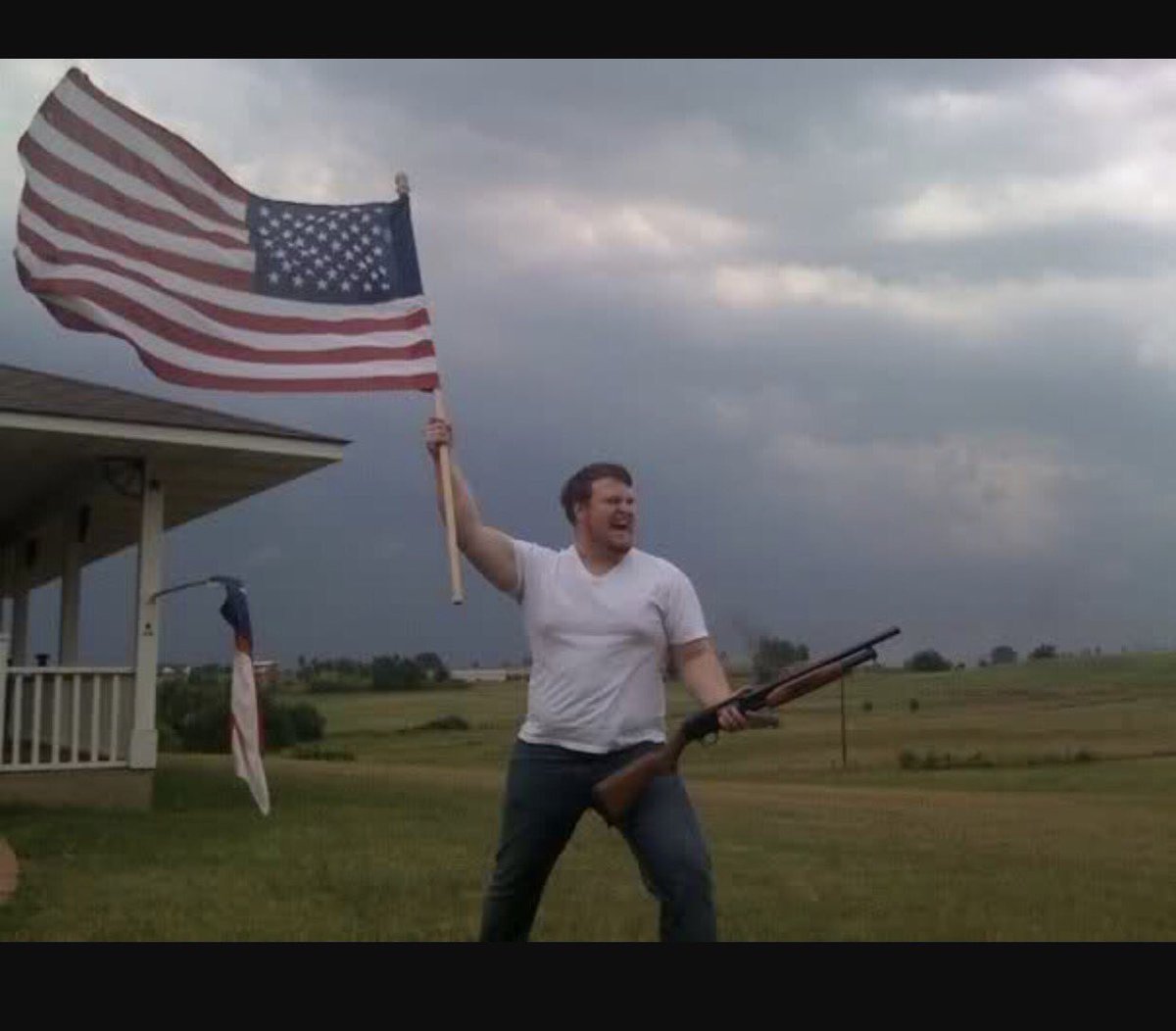 The Yahoo Group has a shotgun and a flag too, but no shirt.

posted by WeirdDave at
10:01 PM
|
Access Comments