« Mid-Morning Open Thread
|
Main
|
Arrested Antfia Screams for Xer Service Dog While Cursing Police as "Pigs" »
August 29, 2017
The Morning Rant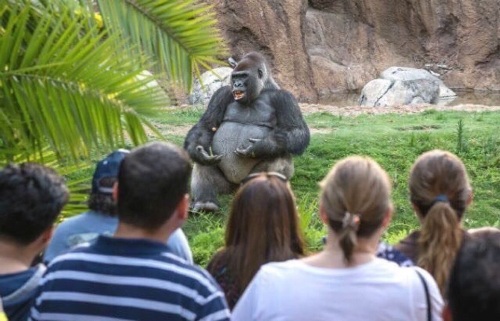 "Hey, I thought of a riddle while watching the news this weekend, and it goes like this: How is a floating fire ant colony similar to a group of rioting antifa thugs? Give up? Anybody? OK, here's the answer: both groups of nasty pestiferous insects may be rendered harmless by hosing them down with a flame thrower. HA HA HA HA HA HA! I crack me up."
This. Is CNN: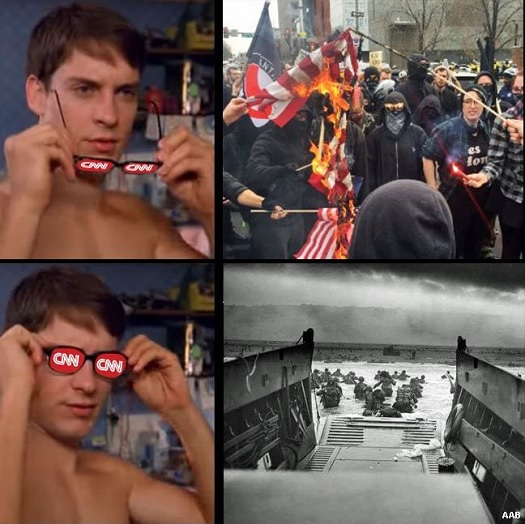 Everything about CNN is fake, even their "Republicans":
Ana Navarro is the only kind of "conservative" CNN is comfortable with employing, i.e. a Democrat who calls herself a Republican and who has a seriously advanced case of Trump Derangement Syndrome. She has a history of
donating to Democrat candidates and also Democratic organizations

I thought the expression was "a day without lesbians is like a fish without a bicycle.' No, wait...
Antifa Unmasked: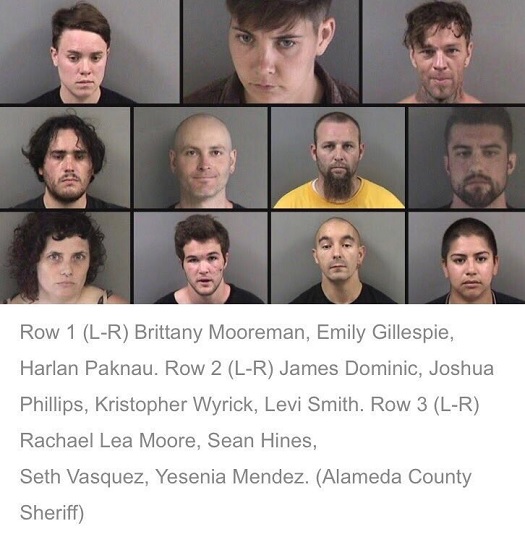 So these are the members of the antifa goon squad arrested at Berkeley over the weekend. I'm posting this pic here just to give these cowardly thugs maximum exposure.
Of course, if Berkeley was serious about stopping antifa violence, the mayor (Jesse 'Softserve' Arreguin) should've announced that anyone showing up wearing a mask would be subject to immediate arrest, and then had BPD bring in a bunch of prisoner transport buses from the Alameda County Jail and parked them in a conspicuous place near the site of the protest.
But no, instead of actual leadership, Softserve is serving up a couple of scoops of 'blame the victim' sprinkled with a liberal amount of self-pity:
In the aftermath of a right-wing rally that ended with anarchists chasing attendees from a downtown park, Berkeley Mayor Jesse Arreguin urged UC Berkeley on Monday to cancel conservatives' plans for a "Free Speech Week" next month to avoid making the city the center of more violent unrest.

"I don't want Berkeley being used as a punching bag," said Arreguin
Softserve, of course, is a member of the antifa group BAMN, so it's easy to assume he's on their side. I'd like to see some Berkeley citizen ask him in a public city council meeting if he was still a member of BAMN, and if not, when did he resign?
Oh, and the Berkeley police standing around like potted plants during the various protests when antifa thugs were assaulting people and vandalizing property? Somebody should ask him publicly about that, too.
----------
And since this should come as a surprise to absolutely no one, why is this even news?


In Russia, dog walks YOU:


posted by OregonMuse at
11:30 AM
|
Access Comments