« Sunday Night Overnight Open Thread (8/27/17)
|
Main
|
Mid-Morning Open Thread »
August 28, 2017
The Morning Report 8/28/17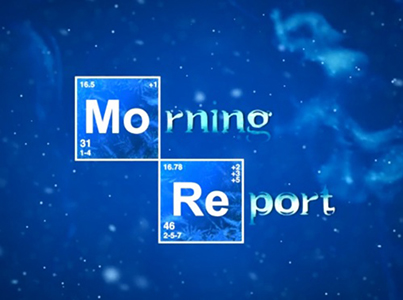 Good morning kids. Sorry about the lack of a pretty picture for the top of the post. Evidently my Photoshop license has expired and I have to sort that out with Adobe (I'm running a 10-year-old version [on a 7-year-old Mac] and the live chat "experts" in Mumbai were unable to help).
At any rate, the start of a new week and our top story is Hurricane Harvey and its aftermath. Despite Governor Abbott's praise of President Trump's handling of the disaster, we have yet again another Democrat mayor, Houston's Sylvester Turner who refused to issue orders to evacuate the city. While yes, getting over six million people to leave town in an orderly fashion would have been difficult, there was time and there was infrastructure and manpower to initiate the process and mitigate the misery. But no. And guess who will get the blame? In any case, prayers for the victims and for those who are having to deal with this catastrophe.
Meanwhile, in Berkeley, once again a peaceful rally for supporters of President Trump and free speech were viciously set upon by so-called "Antifa" terrorist thugs who beat them mercilessly as, yet again, the local police for the most part sat on their hands. While the Democrat/MFM/Cultural-Academic Complex cheers the thuggery, and their GOP wing stay silent or equivocate, the only person who has so far condemned this is the President. And this means that the violence will become more frequent and more widespread. There is no excuse for the police not to have cracked down. It is apparent that they have been ordered by the city officials to essentially do nothing to protect the rights of citizens to peacefully assemble. This is not a healthy situation for the rule of law and for the maintenance of order in a civil society.
Speaking of traitors, flunkies and imbeciles, I give you McStains, Flake, Ryno and others who have attacked PDT's pardon of Joe Arpaio. It should be noted that it is within the purview of the President to issue pardons and that Arpaio was convicted by an Obama appointee in what amounted to a very minor yet highly politicized "crime." The GOP is not only dead, they are an active political enemy entity.
Lastly, on a positive note, Bernie supporters are not at all pleased with the dismissal of the lawsuit against the DNC, essentially charging it with rigging the primary for the Deranged Dipsomanic who will never be president of the United States. They are now actively looking to break away from the Democrat Party, to which I say hell yes! Too bad they don't see that the farschimmelt crackpot they so idolize was in on the scam too. Heh. Then again, there is no opposition party to take advantage of this. Oh well.
Anyway, links from around the world, across the nation and up your street. Have a better one and remain blessed.


posted by at
06:53 AM
|
Access Comments