« OMG: CNN Discovers, A Bit Late, That Women Usually Need Clitoral Stimulation to Climax; Then Writes Propaganda Piece Against Conventional Heterosexual Sex
|
Main
|
The Morning Report 8/29/17 »
August 28, 2017
Monday Overnight Open Thread (8/28/17) Plenty Of Crap Edition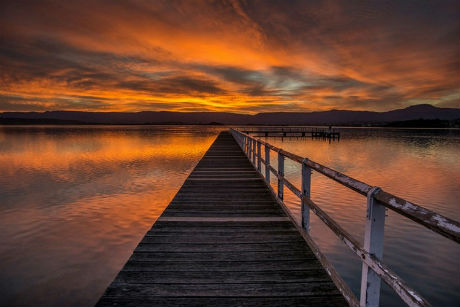 (A beautiful ending to a Monday)
*****
Quotes of The Day
Quote I

Bore: one who has the power of speech but not the capacity for conversation. Benjamin Disraeli
Quote II

The government's view of the economy could be summed up in a few short phrases: If it moves, tax it. If it keeps moving, regulate it. And if it stops moving, subsidize it. ]Ronald Reagan
Quote III

Of all tyrannies, a tyranny sincerely exercised for the good of its victims may be the most oppressive. It would be better to live under robber barons than under omnipotent moral busybodies. The robber baron's cruelty may sometimes sleep, his cupidity may at some point be satiated; but those who torment us for our own good will torment us without end for they do so with the approval of their own conscience. C. S. Lewis
*****

The "Pot Industry" and unforeseen automation

But while hundreds of thousands of Americans may be dreaming of long, lucrative careers as 'greenfingers', we are witnessing an unforeseen level of automation in the industry. The process of growing, packaging, selling and monitoring the sale of the plant is increasingly leaning on fully automated, 'high' technologies utilizing big data, the IoT, AI-powered robots, and drones, which could well limit humans' roles in the future:

Let us venture a guess or two; lower labor costs and higher product profits?
*****

If Governor Andrew Cuomo gets his way, though, they and other commercial fishermen on the South Fork may need to look for a new line of work. An avid promoter of renewable energy, Cuomo hopes to install some 2,400 megawatts of wind turbines off New York's coast, covering several hundred square miles of ocean; a bunch of those turbines will go smack on top of some of the best fisheries on the Eastern Seaboard. One of the projects, led by a Manhattan-based firm, Deepwater Wind, could require plowing the bottom of Napeague Bay to make way for a high-voltage undersea cable connecting the proposed 90-megawatt South Fork wind project to the grid. The proposed 50-mile cable would come ashore near the Devon Yacht Club, a few miles west of the beach on which we were standing. "I have 11 traps, and all of them run parallel to where that cable is proposed to be run," Miller says. "My grandfather had traps here," he adds before shoving his skiff into the water. "I want no part of this at all."
*****
A product too good to be true? Of course it was.

A Bay Area startup that promised to give music lovers state-of-the-art wireless earphones is instead closing its doors, becoming the latest in a string of crowd-funded companies to take customers' money and shut down without shipping a product.

San Francisco-based Kanoa ran out of capital and shut down this week, leaving in the lurch scores of customers who paid $150 or more to pre-order high-tech earphones they never received. The company emailed customers on Wednesday to break the bad news, directing them to a letter posted on the Kanoa website.
*****
North Korea has been a thorn in the side of the U.S.A. for years. Maybe wrestling will thaw out relations.

Whether he was in a dimly lit convention center in front of a few dozen people or headlining packed arenas around the globe, the thrill of a hot crowd was more than enough motivation to keep "The Nature Boy" Ric Flair in the ring decade after decade.

There was just one catch: The match would take place in North Korea, in front of a sea of people who didn't know who Ric Flair was, much less what American professional wrestling was all about. It was the first time an American wrestling company would visit the "Hermit Kingdom," and what followed was a rare glimpse into a notoriously reclusive regime for a star-studded event that has been lost to time.
*****

Wonder if this guy swore & cursed considerably in church.
*****

US Diplomats suffered hearing and brain injuries in Cuba. How can that be?
Second, I've instructed Secretary Kerry to review Cuba's designation as a State Sponsor of Terrorism. This review will be guided by the facts and the law. Terrorism has changed in the last several decades. At a time when we are focused on threats from al Qaeda to ISIL, a nation that meets our conditions and renounces the use of terrorism should not face this sanction. Obama's speech on Cuba 2014
The JEF said Cuba was no longer a terrorist country.
*****

Global warming, global cooling. Rain.
In 1963 scientists said the earth was cooling. Yet, the rain kept coming.
*****

Is Tesla going to enter the trucking business? 200-300 mile range trucks being looked at.

So if the report is true, would a truck with a range of 200-300 miles be enough to win entry into the freight trucking market? Possibly. A 2013 report from the National Renewable Energy Laboratory in Colorado notes that "trucks dominate the market today for freight shipments under 500 miles, which account for almost 80 percent of all domestic freight tonnage." Freight that needs to travel 500 miles or more tends to be transported by rail, waterways, or pipeline, at least if you're counting by tonnage (the Bureau of Transportation Statistics counts oil and gas pipeline deliveries as freight

*****

The ONT wonders if this science is settled? 4 coffees a day cuts your chance of dying early. If 4 is good, then 12 has to be better, amirite?

Drinking four cups of coffee a day significantly cuts the chance of an early death, research suggests.
A study of 20,000 people found heavy consumption cut the risk of dying young by up to two thirds.
The Spanish researchers, who tracked people aged 25 to 60 for a decade, believe the antioxidant plant compounds in coffee benefit the heart and ward off cancer.
*****
The ONT Musical Interlude
August 28, 1968, Simon and Garfunkel started a five-week run at No.1 on the UK album chart with 'Bookends'. The duo's fourth studio album featured 'America', 'Mrs. Robinson' and 'A Hazy Shade of Winter'. via thisdayinmusic.com
***
August 28, 1972, Alice Cooper was at No.1 on the UK singles chart with 'School's Out'. Cooper has said he was inspired to write the song when answering the question, "What's the greatest three minutes of your life?". Cooper said: "There's two times during the year. One is Christmas morning, the next one is the last three minutes of the last day of school." via thisdayinmusic.com
*****

Wendy Moore of Brixham, Devon should start her own restaurant or just shut the fvck up. Local restaurant bans kids under the age of 12.

'Who on earth does Bob Higginson think he is?' she said. 'Would he ban disabled people from entering his premises? Or people of a particular race or colour or religion? I'll bet my bottom dollar he wouldn't.
'Or how about the elderly? Ban them as well, would he? No, he wouldn't – that would be ageism. So how come he thinks it's OK to ban children of a certain age? This is blatant discrimination.'

One of our guilty pleasures is going out to eat. The last thing I want to hear is some little worthless bastard a disruptive child.
*****
The men and women who keep protect their freedoms are not wanted on campus. Social Justice Warriors ungrateful asswipes.

"A four-year, traditional university is supposed to be a place of learning, of understanding, of safety, and security. However, there is an element among us who may be frustrating those goals: Veterans," the article asserts, defending the claim with sweeping assumptions about those who have served in the military.

"Many veterans openly mock the ideas of diversity and safe spaces for vulnerable members of society," the author contends, saying that "this is directly in contradiction to the mission of UCCS."
*****

The worst products ever for men.

The Prostrate Warmer-Invented in 1918, this device promised to "stimulate the abdominal brain!" (I am not sure what that is, although men have long been accused of thinking with it.) The warmer consisted of a 4.25 inch probe which was plugged into the wall and then inserted into the rectum. When plugged in, a blue light bulb lit up to tell you it was working to restore your manly vitality. It really brings a whole new meaning to the phrase "blue light special."
*****
America is running low on chicken wings.

t's at least in part contributing to a looming chicken-wing shortage. According to The Wall Street Journal, whole-wing prices have climbed by more than a third in the last year, from $1.50 per pound to $2.09, all while the chicken wing remains a top seller for restaurants, and you have sports bars like Buffalo Wild Wings trying to cash in on the biggest sports spectacle in years, which means burning through even more wings.
*****
Christian group sues The SPLC. The ONT is praying that Coral Ridge Ministries Media, Inc. wins.

Coral Ridge Ministries Media, Inc., which does business as D. James Kennedy Ministries, has sued the Southern Poverty Law Center, Amazon and Guidestar in federal court in Alabama. The complaint is here. The case arises out of SPLC's designation of the Kennedy Ministries as a "hate group" because, consistent with Christian doctrine, it opposes gay marriage. Because of that designation, Amazon has barred Kennedy Ministries from its Amazon Smile program for nonprofits, and Guidestar has republished SPLC's smear in its guide to nonprofits, which is heavily relied on by donors.
*****

It is doubtful that Sheriff Joe will re-offend, unlike Obama's stellar pardoned citizens.
*****
All is fair in love and the war on Christianity. Christian foster child forced to live with Muslim family.

The child, aged five, who speaks English as her first language, has been looked after by two different Muslim households in the past six months. She was allegedly encouraged to learn Arabic in one household and was begging not to go back there because "they don't speak English", according to a confidential report from the local authority seen by the Times newspaper.

She is said to have told her mother since the placement in Tower Hamlets, London, that "Christmas is stupid" and European women are "alcoholic".

The girl was reportedly told to remove her Christian cross necklace and was not allowed to eat carbonara because it contained bacon.
*****
Had this New Zealand man lived in the U.S.A. he would be named Secretary of Treasury and not been imprisoned.
*****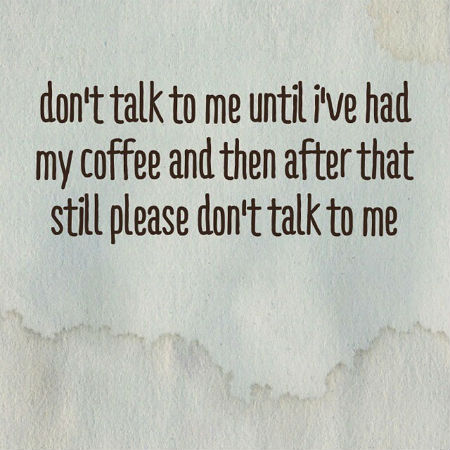 Uninspirational posters for folks who don't care for inspiration.
*****
Drinking and flights. There's a recipe for a Genius Award Winner.
*****

Father and daughter, cancer survivors fight for other cancer victims.Tonight's Feel Good Story of The Day.
*****
Tonight's ONT has been brought to you by Moron Ethical Dilemmas.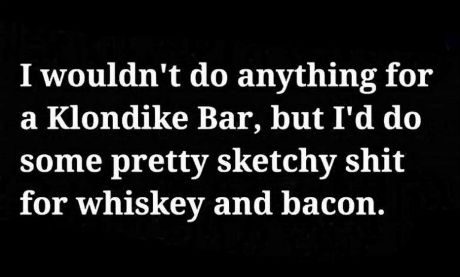 Notice: Posted with permission by AceCorp, LLC. Sales-tax exempt.
*****
Week of August 20th Hall of Fame Commenter Lists
Top 10 commenters:
1 [839 comments] 'Insomniac' [117.78 posts/day]
2 [520 comments] 'J.J. Sefton'
3 [440 comments] 'shibumi'
4 [396 comments] 'Steve and Cold Bear'
5 [368 comments] 'Mike Hammer, etc., etc.'
6 [351 comments] 'yankeefifth'
7 [348 comments] 'Your Decidedly Devious Uncle Palpatine. All Honor & Glory to Kekistan! '
8 [332 comments] 'garrett'
9 [326 comments] 'Skip'
10 [325 comments] 'Under Fire'
Top 10 sockpuppeteers:
1 [105 names] 'Steve and Cold Bear' [14.74 unique names/day]
2 [78 names] 'Joe Biden'
3 [69 names] 'Notorious BFD'
4 [51 names] 'andycanuck'
5 [48 names] 'Under Fire'
6 [46 names] 'Duncanthrax'
7 [44 names] 'Mike Hammer, etc., etc.'
8 [44 names] 'Bertram Cabot, Jr.'
9 [44 names] 'Adirondack Patriot'
10 [41 names] 'tu3031'

posted by Misanthropic Humanitarian at
10:06 PM
|
Access Comments