« Mid-Morning Open Thread
|
Main
|
Court Orders Website to Produce Visitor Data Regarding Inauguration Day Rioters »
August 25, 2017
The Morning Rant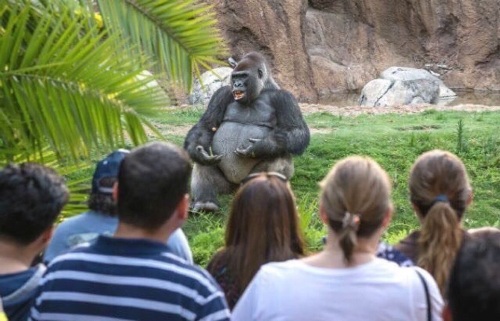 "About a month before the election, I did something I rarely do: go the CNN web site to check out the headlines. I was shocked at what I saw: On the CNN main page, there were 6 major news articles, all about Trump, and all extremely negative. I thought I had gone to the DNC web site by mistake. That's when I realized that things had gone totally screwy."
Here comes PantyFa!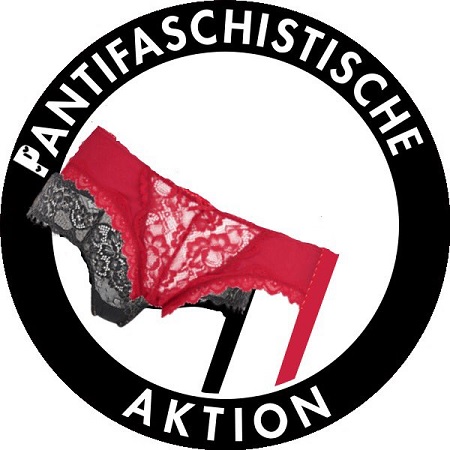 We talked about this photo yesterday. I had never seen that quote before. There are other photos from this meeting and Mansfield looks even more debauched.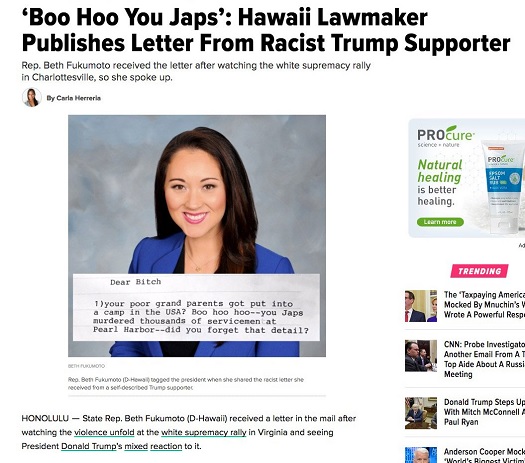 Another day, another fake hate crime.
Short version: State Representative Beth Fukumoto (D-HI) claimed to have received some hate mail after Charlottesville, and then went boo-hooing to the HuffPo after Thomas Wictor explained all the different ways the mail has to be fake. The link is to a subsequent Tweet-storm wherein he revises and extends his remarks.
Verdict: BUSTED!
Note to self: Never get on Wictor's bad side.
You can't trust them, they lie: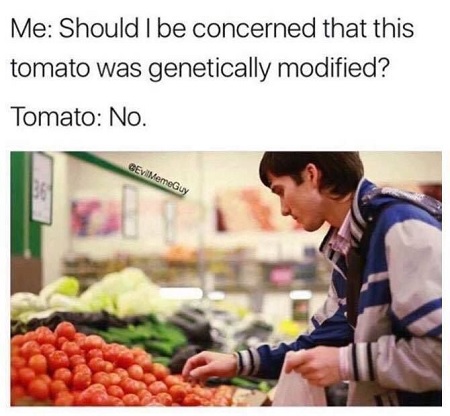 Ugh. I never knew they got that big:

The world is getting more stupid every day, and once again, Britain is leading the way:


posted by OregonMuse at
11:27 AM
|
Access Comments