« Thanks for the Concern and Well-Wishes, and I'm Sorry I Got Defensive
|
Main
|
The Morning Report 8/24/17 »
August 23, 2017
Wednesday Overnight Open Thread (8/23/17) Woot Woot It's The ONT Again Edition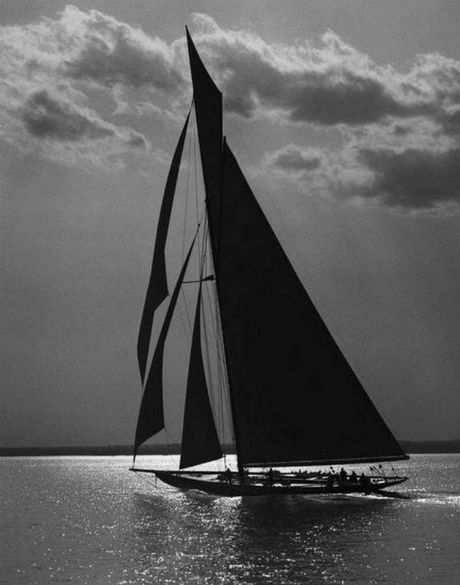 (Shall we sail away?)
*****
Quotes of The Day

Quote I

A government that robs Peter to pay Paul can always depend on the support of Paul. George Bernard Shaw

Quote II

Work gives you meaning and purpose and life is empty without it. Stephen Hawking

Quote III

America's present need is not heroics but healing; not nostrums but normalcy; not revolution but restoration. Warren G. Harding
*****
A government big enough to give you everything you want is a government big enough to take from you everything you have. Gerald R. Ford

Tonight I am preparing to celebrate a funeral for someone (let's call him "H" to protect his privacy) who, while suffering from cancer, was admitted to hospital with an unrelated problem, a bladder infection. H's family had him admitted to the hospital earlier in the week under the assumption that the doctors there would treat the infection and then he would be able to return home. To their shock and horror, they discovered that the attending physician had indeed made the decision NOT to treat the infection. When they demanded that he change his course of (in)action, he refused, stating that it would be better if H died of this infection now rather than let cancer take its course and kill him later. Despite their demands and pleadings, the doctor would not budge from his decision. In fact he deliberately hastened H's end by ordering large amounts of morphine "to control pain" which resulted in his losing consciousness as his lungs filled up with fluid. In less than 24 hours, H was dead.
*****

The weekly Weed report. Marijuana consistently inconsistent.

Chronic pain and posttraumatic stress disorder are among the top reasons given by patients seeking medical marijuana in states where it is legal, but there is little scientific evidence to support its value for treating either condition, based on the results of a pair of systemic evidence reviews conducted by the U.S. Department of Veterans Affairs.

Maybe people just like getting stoned?
*****
Hillary Clinton, one classy broad lady. Power hunger allows you to do just about anything.

On a day when Hillary Rodham Clinton is winning headlines for calling President Trump a "creep" in excerpts of her upcoming book released to MSNBC, another book set for release next week said she put up with Bill Clinton's creepy groping of women.
Creep? This coming from the woman who could have cared less for Americans being killed in Libya.
*****

Is a new third party on the way? Petition drive to have Bernie Sanders start a 3rd party.

Even though Sen. Bernie Sanders has embraced his role of outreach chair for the Democratic Party since the 2016 election, many of his supporters have joined a movement to draft him to lead a new political party. Led by Sanders' former national political director, Nick Brana, who experienced how entrenched the Democratic Party is in corporate money and influence while lobbying superdelegates as part of Sanders' campaign, developed an organization called Draft Bernie in February 2017. Since the organization's founding, Brana has organized volunteers and staff across the country to gather signatures for a petition to give to Bernie Sanders that insists he starts a new party.

Slowly. Steadily. The grounds for divorce continue to accumulate.
*****

2 defendants acquitted in the Nevada Bundy standoff.

Jurors acquitted two defendants of all charges Tuesday in a federal retrial that stems from the 2014 armed standoff in Bunkerville.
Montana resident Ricky Lovelien and Idaho resident Steven Stewart were acquitted of all 10 counts they faced and were expected to be released from custody Tuesday night.
The panel of six women and six men deliberated more than three days. The jury also acquitted Idaho residents Scott Drexler and Eric Parker of most charges but could not agree on other charges against the two men.
*****
Is your mood low? Masturbate. Lacking focus? Masturbate. Masturbation, it isn't just for sex anymore.

Masturbation has so many health benefits, it should come with a certified AMA tick of approval. It increases blood flow, flushes your body with lovely endorphins, alleviates stress, boosts your self-confidence and keeps you in tune with your body and your sexuality. In short, it makes you feel great, and here at whimn, we're all about that.

Real talk: Any time of day is a good time to masturbate. But some times are, well, more good than others.
*****

The former FLOTUS spent how many thousands of taxpayer dollars on draperies dresses? And CNN wasn't there. Cabinet secretary's wife spends her own money and the sky is falling.

Treasury Secretary Steven Mnuchin's wife hit back at an Instagram user who had suggested taxpayers were funding her lavish lifestyle, prompting CNN political commentators on Tuesday to compete with one another for the harshest invective.

April Ryan, White House correspondent for American Urban Radio Networks, said public servants should be more modest — even the spouses of public servants.
*****
Peanut allergies to become a thing of the past? Time will tell.
*****
Colder than a witch's boob. State records of coldest temps.
*****
The ONT Musical Interlude
August 23, 2005, Les McKeown the lead singer of the Bay City Rollers appeared in court charged with drugs offences. McKeown, aged 49, was accused of conspiring with four other people, including the band's drummer Pat McGlynn, to supply cocaine. He was arrested in Dalston, east London, in June as part of a major police operation. via thisdayinmusic.com
***
August 23, 1946, Born on this day, Keith Moon drums, The Who (1965 UK No.2 single 'My Generation' plus over 20 other Top 40 hits, 1967 US No.9 single 'I Can See For Miles' and rock opera albums 'Tommy' & 'Quadrophenia'). Moon died on 7th September 1978. via thisdayinmusic.com
***
August 23, 1969, Johnny Cash started a four-week run at No.1 on the US album chart with 'Johnny Cash At San Quentin'. The album was a recording of a live concert given to the inmates of San Quentin State Prison and was the follow-up to Cash's previous live album, the critically acclaimed and commercially successful At Folsom Prison. via thisdayinmusic.com
*****

Opinions are like assholes. The 100 greatest comedies of all time.

So this year BBC Culture decided to get serious about comedy. We asked 253 film critics – 118 women and 135 men – from 52 countries and six continents a simple: "What do you think are the 10 best comedies of all time?" Films from any country made since cinema was invented were eligible, and BBC Culture did nothing to define in advance what a comedy is; we left that to each of the critics to decide. As always, we urged the experts to go with their heart and pick personal favourites, films that are part of their lives, not just the ones that meet some ideal of greatness.
*****
Ouch, Jury awards $417 Million verdict against Johnson & Johnson.

A Los Angeles jury awarded a woman a $417 million verdict yesterday. The jury found that Johnson & Johnson failed to adequately warn users of the cancer risks of the talc in its baby powder.

The jury's 9-3 vote to hold J&J liable for not warning Eva Echeverria about cancer risks is a huge blow to the company, which is facing thousands of such claims across the country. The verdict consists of $70 million in compensatory damages and $347 million in punitive damages, according to Reuters.
*****
Tammy Baldwin, is a back bench US Senator. Obviously not looking to improve upon that. Or, to do the right thing. VA Hospital drug epidemic did not warrant her concern.

Democratic Sen. Tammy Baldwin's (Wisc.) D.C. congressional office was the only office visited by the Tomah VA whistleblower that would not sit down and speak with him, he told the Washington Free Beacon.

Ryan Honl, the man who blew the whistle on the abuses and over-prescription of narcotics at Wisconsin's Tomah VA facility that led to the death of a Marine and who was punished for disclosing the practices, was in Washington, D.C. last week to meet with individuals at the new Veterans Affairs whistleblower accountability office.

She's up for re-election in November 2018. Wonder if she screams homophobia when the attack ads run.
*****
People start hating their jobs at age 35.

Older workers tend to be more unhappy in their jobs than their younger colleagues, according to a survey of more than 2,000 U.K. employees by human resource firm Robert Half U.K. One in six British workers over age 35 said they were unhappy—more than double the number for those under 35. Nearly a third of people over 55 said they didn't feel appreciated, while 16 percent said they didn't have friends at work.
*****
Well when you're full of shit full of yourself, you'll believe anything.

As Neil deGrasse Tyson explains above. "That Pink Floyd had an album with that title meant I spent decades having to undo [that fact] as an educator." That's because "there is no dark side of the moon." "There's a far side and there's a near." "But all sides of the moon receive sunlight across the month."
*****
Russ Feingold, sore loser.

Feingold's column, along with countless tweets and news commentary from left-wing pundits, underscores what some of us have been saying all along about Charlottesville and the Confederate statue controversy: this is not about neo-Nazis, or the Civil War, or the rise of white nationalism in American politics.

This is about progressives demonizing their political opponents. Having failed to persuade American voters to support their policies and elect their candidates, Democrats are now resorting to ad hominem attacks
Go away Russ, don't you have some Soros or McCain ass to kiss or something?
*****
It is sometimes said that the P-51 Mustang fighter plane was the pawn that won the war, the idea being that the Mustang's long legs allowed bomber escort to Berlin and beyond. If so, it is appropriate because the Mustang was a combination of an American airframe and an English-designed engine, the Rolls Royce Merlin. Leno has such an engine, not out of an airplane but a demonstration model. He does a show and tell about it. h/t Anonosaurus Wrecks
Jay Leno and the Rolls Royce Merlin
*****
You can send your ONT tips to petmorons at gmail or the Twitter thingy.
*****
Eclipse viewer or Genius Award Winner?
*****
So Single Payer isn't such a good deal after all? But a vet comes to the rescue. Tonight's Feel Good Story of The Day.
*****

Tonight's ONT has been brought to you by a Tea Party.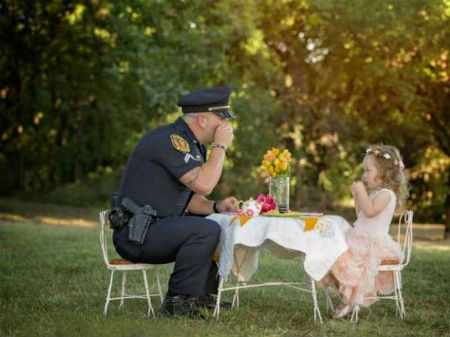 Notice: Posted with permission by AceCorp, LLC. Please do not feed the moose out front.


posted by Misanthropic Humanitarian at
10:00 PM
|
Access Comments