« Mid-Morning Open Thread
|
Main
|
Google Has Declared War On You »
August 22, 2017
The Morning Rant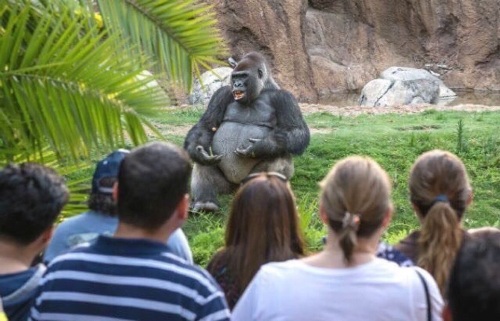 "It used to be that, if some idiot believed that lizard people were ruling the world, all his friends told him shut up, you're an idiot, and that would be that. But now, the idiot goes on the internet and hooks up with thousands of other idiots and they spread their stupid crap worldwide. The internet will go down in history as the greatest engine of idiocy and stupidity the world has ever seen."

Wokest Woke Takes In The History of Woke: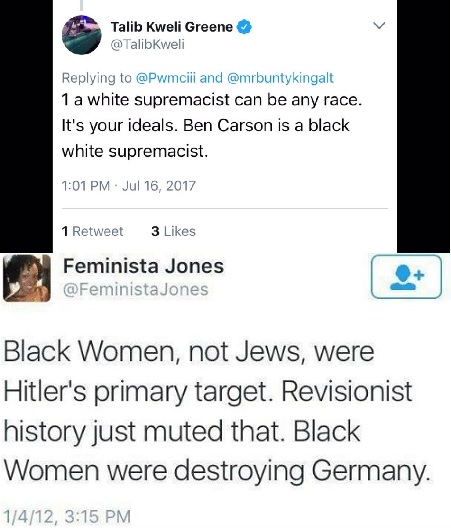 I missed out on the eclipse thread yesterday, so here is my eclipse story.
At Casa de Muse, the sun would be 99.3% occluded at the max. Mrs. Muse said that was good enough for her, but I said no, you will regret not seeing the full 100%. So with a long-time friend and Muse son #2, we packed up some picnic chairs, water bottles, and our special eclipse glasses and drove 30 miles north, where we found a public park which wasn't too crowded.
Afterwards, Mrs. Muse agreed with me that the 30 mile drive just to get that extra .7% was well worth it.
The skies were clear, and the temperature felt like it was in the high 60s or low 70s. Perfect weather.
As the eclipse progressed, it seemed not to be getting very much darker, which surprised us. But we did notice the temperature steadily dropping, and I was starting to regret not bringing a long-sleeved shirt.
It actually didn't look like it was getting darker until the occlusion hit 90%. Then the darkness visibly increased.
And as soon as it hit totality, WOW. At 100%, the park was as dark as dawn, not pitch dark like night, but "light" dark like cool, clear mornings when the sun is just below the horizon and will be up shortly. Or like a deep twilight, I guess. Then the corona flared out and it was yuuge, and spectacular. It was amazing; I've never seen anything quite like it.
Everybody clapped and cheered. That was fun. At our location, totality lasted for one minute and 49 seconds.
And then we packed up and left. The traffic home was miserable, but we endeavored to persevere, and we eventually made it back.
The End.
How the MSM Covered the Eclipse: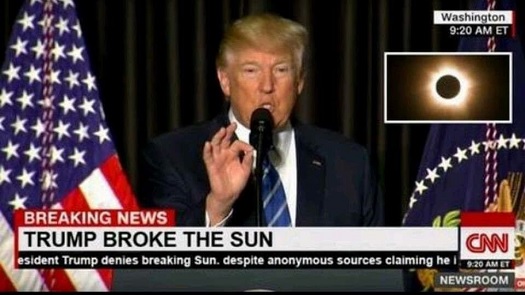 The New York Times, August 14, 1932: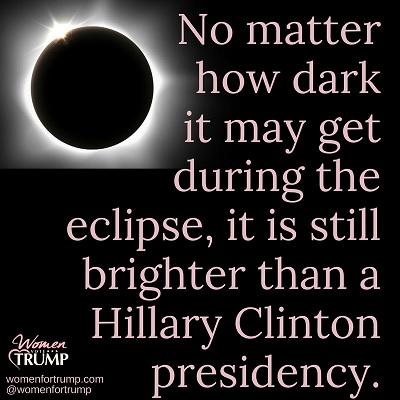 posted by OregonMuse at
11:36 AM
|
Access Comments