« Mid-Morning Open Thread
|
Main
|
As Trump Predicted: Pastor Demands George Washington Statue Be Removed; Flashback: Leftists Demand Teddy Roosevelt Statue Be Destroyed »
August 16, 2017
The Morning Rant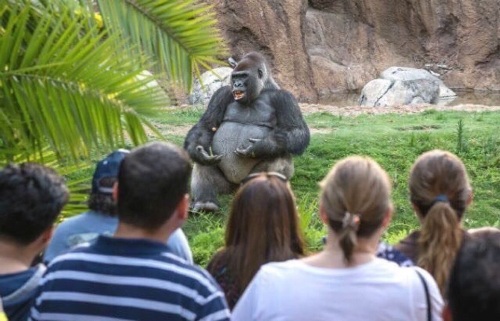 "Well, here we go: A disgusting CBS news story about how Iceland is using abortion to 'eliminate' Down's Syndrome, and I don't know what's worse, making DS sound like polio or smallpox, or that the way they're doing it is by murdering DS kids while they're still in the womb, or the fact that this is just eugenics smuggled in through the back door."
Here is the article that CBSNews GP is referring to: "What kind of society do you want to live in?": Inside the country where Down syndrome is disappearing.
The article mentions that murdering DS children in the womb isn't strictly an Icelandic thing:
According to the most recent data available, the United States has an estimated termination rate for Down syndrome of 67 percent (1995-2011); in France it's 77 percent (2015); and Denmark, 98 percent (2015). The law in Iceland permits abortion after 16 weeks if the fetus has a deformity -- and Down syndrome is included in this category.
Progressive medicine is concerned primarily with determining who you need to murder and what the best methods are for murdering them.
Eugenics, formerly all the rage in Europe and even here in America, went underground after the destruction of the Third Reich, but, as GP observed, progressives keep trying to sneak it back in. They don't openly campaign for eugenics in the name of eugenics, but it always seems to be in the background of progressive thought, just waiting to come out when the time is right.
I see Patricia Heaton is on the same page as GP:

Oh, and lest we forget, you know who else is a big fan of eugenics? Ruth Bader Ginsburg.

This is very sweet:

Well, I guess this should be obvious:
'Struth!


posted by OregonMuse at
11:19 AM
|
Access Comments