« When Your Business Is Everyone's Business [Warden]
|
Main
|
The Morning Report 8/10/17 »
August 09, 2017
Wednesday Overnight Open Thread (8/9/17)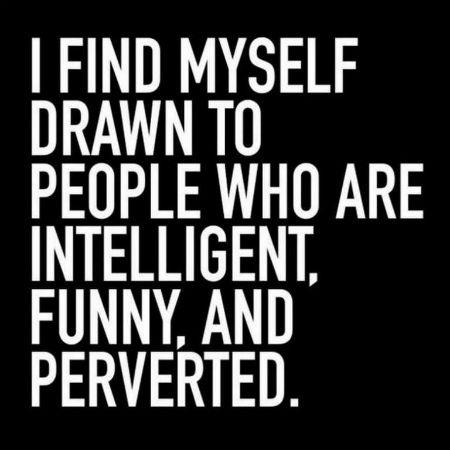 (Confession taken from The AoSHQ Coblogger Employee Handbook)
*****
Quotes of The Day

Quote I

"Americans and other Westerners who want their families to enjoy the blessings of life in a free society should understand that the life we've led since 1945 in the Western world is very rare in human history. Our children are unlikely to enjoy anything so placid, and may well spend their adult years in an ugly and savage world unless we decide that who and what we are is worth defending." Mark Steyn

Quote II

Before I ever knew what the word Entrepeneur was, I realized in America and in the Western part of the world in general, you are given the opportunity to be whatever you want to be. And that is all anyone should ever expect from the Capitalist system. The rest is up to you.

It's up to you to educate yourself.

It's up to you to learn speaking skills and people skills.

It's up to you to try (and usually fail, but to try again) all sorts of ventures.

The rest is a combination of hard work, being at the right place ...at the right time...with the right thing...oh yes...and more (never ending) hard work." Gene Simmons

Quote III

I call it treason against rock 'n' roll because rock is the antithesis of politics. Rock should never be in bed with politics. ... When I was a kid and my parents started talking about politics, I'd run to my room and put on the Rolling Stones as loud as I could. So when I see all these rock stars up there talking politics, it makes me sick. .... If you're listening to a rock star in order to get your information on who to vote for, you're a bigger moron than they are. Why are we rock stars? Because we're morons. We sleep all day, we play music at night and very rarely do we sit around reading the Washington Journal." Alice Cooper
*****
We keep hearing from the Left that government needs to be transparent. Well, except for when it comes to them.

The City of Los Angeles and Elon Musk are having a bit of a moment.

In June, Musk boasted about "promising conversations" he'd had with Los Angeles Mayor Eric Garcetti regarding a tunnel network that would ferry vehicles and pedestrians underneath the city. All of this would ostensibly be built by Musk's newest brainchild, The Boring Company.
*****
*****
I scream, you scream, we all scream for ice cream. Especially ice cream that doesn't melt.

Scientists in Japan have come up with a 'cool' solution to stop ice cream from melting before you have had time to finish it. They've invented one that doesn't melt.
*****

Are some on the left beginning to see the light?

But lately, as Democratic leadership has increasingly embraced the far-left impulses of its base, I've become convinced that the left needs to think harder about the unintended consequences of such benevolent-seeming proposals.

In isolation, each of these policies has the potential to make workers more costly to hire. Cumulatively, they almost certainly do.
*****

Do you enjoy Swiss chocolate, love Swiss Cheese, crazy about Swiss timepieces? Are you nuts about the longest suspension bridge in the world?

the alpine scenery is nothing less than breathtaking from 278 feet above the Grabengufer, a ravine located at the foot of Switzerland's highest peak, the Dom.

Majestic landscapes aside, I'd still pass.

To be clear, the two-foot-wide, 1,620-foot-long (about a third of a mile) suspension bridge — dubbed the Charles Kuonen Bridge — isn't the sort of vertiginous tourist attraction that you drive to, pay a few bucks to crawl/walk/cry your way across and then board a shuttle van that takes you back to your car once you reach the other side. After all, this isn't China.

No. Way. In. Hell.
*****

Ahhhh yes. The law of unintended consequences. The Left only feels, it doesn't think.

His name is Dorsen and he is one of an army of children, some just four years old, working in the vast polluted mines of the Democratic Republic of Congo, where toxic red dust burns their eyes, and they run the risk of skin disease and a deadly lung condition. Here, for a wage of just 8p a day, the children are made to check the rocks for the tell-tale chocolate-brown streaks of cobalt – the prized ingredient essential for the batteries that power electric cars.
And it's feared that thousands more children could be about to be dragged into this hellish daily existence – after the historic pledge made by Britain to ban the sale of petrol and diesel cars from 2040 and switch to electric vehicles.
*****

Broken hearts Loneliness is a killer.

Sociologists have long been warning about the dangers of increased isolation thanks to aging populations, scattered families, and cultures that promote the individual over the collective. Now, new research analyzing previous studies suggests people who fall into the loneliness trap are 50% more likely to suffer an early death than those who remain socially connected.
*****

Once again, man is blamed for everything.

This isn't the only place currently on fire—Popular Science has tracked wildfires across the United States, Canada, and much of Europe and beyond. But in what is already a weird fire season, this may be the most bizarre. Greenland does occasionally have wildfires, but the general consensus is that they're rare. The 20 percent of Greenland that isn't ice includes shrubs, bushes, mosses and grasses, which are all prime fuel for the fires if the conditions are right. Generally, the conditions have been wrong, leaving conflagrations few and far between. That seems to be changing.
In recent years, Greenland, like much of the Arctic, has experienced higher than normal temperatures. And, for reasons that remain somewhat elusive, surface water seems to be disappearing on Greenland. The country is drying out. This combination means a normal phenomena—a lighting strike for example—has a better chance not only of setting off a spark, but of that spark igniting an inferno.
*****
Sugar and spice - and everything nice - that's what little girls are made of. Maybe little girls, but a certain report says there are a fair share of bad ass girls.

Men Being Raped By Women Is Much More Common Than Most Realize, New Research Shows

In a 2016 report she found — again — the pretty unexpected answer.
While both women and men who were themselves penetrated forcibly were much, much more likely to be abused by other men, among men reporting other forms of sexual abuse, 68.6% of the perpetrators were women.
Men who reported being made to penetrate without consent — which was the "form of nonconsensual sex that men are much more likely to experience in their lifetime" — 79.2% of the perpetrators were female.
*****
Bill O'Reilly went away quietly after the sexual harassment allegations against him. Not so with Eric Bolling.

Suspended Fox Host Eric Bolling Wednesday announced a lawsuit against the reporter who broke the story of allegations of sexual harassment against him.

Bolling filed a $50 million defamation lawsuit against Yashar Ali, the HuffPost contributing writer who wrote the original article, the Associated Press reports. The suit accuses Ali of "highly reckless publication of actionable false and misleading statements about the plaintiff's conduct and character," leading to damage to Bolling's reputation.

Ali promised to "stand by [his] reporting" and "protect [his] sources" in a tweet responding to the lawsuit Wednesday.
*****
The ONT Musical Interlude
They made it to Quotes of The Day, they made it to the ONT Musical Interlude.
***
***

That's right, no more Mr. Nice Guy.
*****
Is America losing on the war on terror? Who is our enemy? The Salafi-Jihadi Movement.

merica is losing the war on terror, yet many Americans think the United States is winning. The fact that there has been no attack on American soil on the scale of 9/11 has created a false sense of security. Dismissals of Orlando and San Bernardino as "lone-wolf" attacks further the inaccurate narrative that al Qaeda and the Islamic State of Iraq and al Sham (ISIS) are somehow "on the run." According to senior American officials for at least seven years, those groups have been "on the run"—a "fact" that in itself demonstrates the falsity of US pretentions to success. Tactical successes on battlefields in Iraq, Syria, and Libya add further to the illusion of success. But if 16 years of war should have taught us anything, it is that we cannot kill our way out of this problem.
*****
Dumpsters, what are they good for? In this situation, a swimming pool.

If your neighbors are anything like the ones here, good luck with that project.
*****
*****
Is it better to be hated by liberals than to have their help?

Most liberals are hateful people. As hateful as Nazis. As hateful as KKK members. As hateful as Fred Phelps and his God hates f@gs wackos, who are, come to think of it, Democrats. Liberals are as much defined by whom they hate as what they believe in.
*****

Barb wire. One of the taming agents of the west and provider of telecommunications.

It was in building the network connecting homestead to homestead that the farmers' ingenuity came to the fore. Instead of erecting new poles and wires, many either ran phone wires along the top of wooden fence posts or used the barbed wire itself to carry signals. The latter hardly worked as well as insulated copper wire, but with the lines already in place, installation and operating costs could be kept to a minimum. By one estimate, service ran a mere $3 to $18 a year, far less than the regional phone companies charged, and labor for maintaining the network was supplied by volunteers.

Imagine the Shrieking by certain groups today.
*****
Stockpiling of ammo? Good. Simple sabotage? That's good as well.
*****
Player, becomes Genius Award Winner.
*****

Three kids have a protective Mother. Tonight's Feel Good Story of The Day.
*****

Tonight's ONT has been brought to you by One on The House.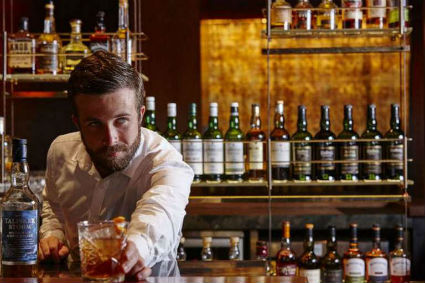 Notice: Posted with permission by AceCorp, LLC. No artificial coloring, no artificial flavoring, no artificial shit added to The ONT.

posted by Misanthropic Humanitarian at
10:05 PM
|
Access Comments