« Mid-Morning Open Thread
|
Main
|
Jabberin' Jim Acosta: I Totally Pwned Stephen Miller Yesterday »
August 03, 2017
The Morning Rant
(note: My apologies that this is somewhat of a repeat. I had already written it before ace posted his take on CNN nitwit Jim Acosta's beclowning of himself and I didn't have time to come up with a new rant)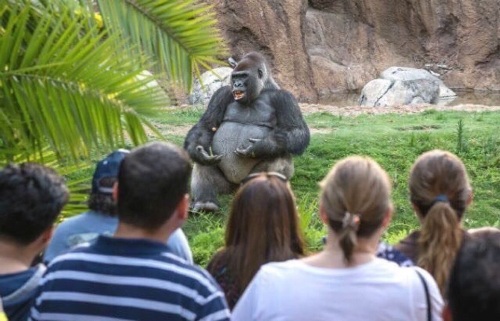 "Yesterday, WH advisor Stephen Miller got into it with ignorant CNN slapdick Jim Acosta over immigration policy and basically tore his arms off. It was a thing of beauty. But why can't these open borders a*holes honestly and forthrightly state their policy preferences? 'I want no borders, unlimited unassimilated immigration, and American citizenship is a human right'. That's what they believe, so why don't they just come out and say it like a man?"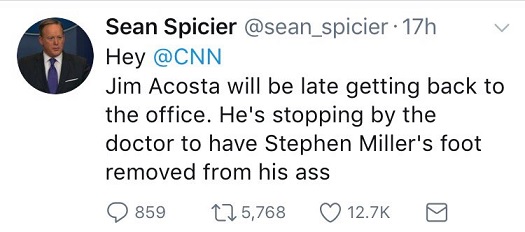 For those of you who missed ace's thread on this yesterday, here is WH advisor Stephen Miller tearing the arms off ignorant CNN slapdick Jim Acosta (5 minute video clip):
The Decline of Western Civilization -- In Pictures: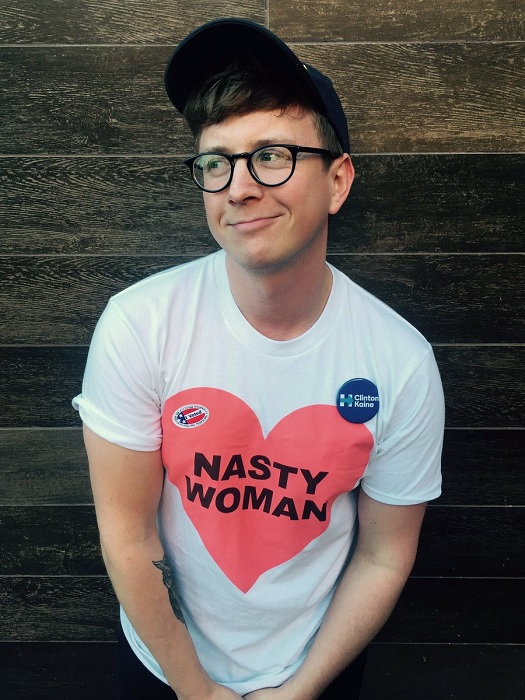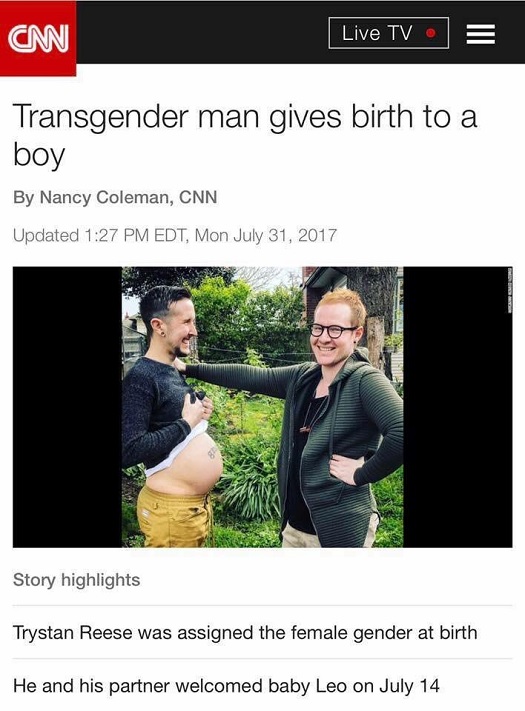 Chocolate cake for the masses, comrades!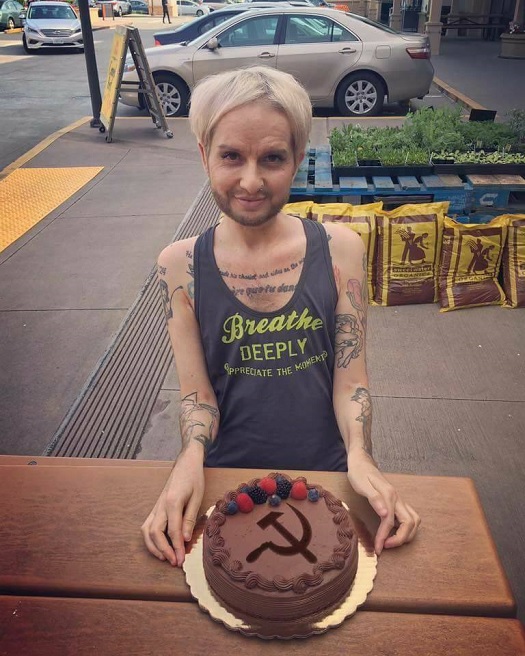 Hard to believe that a thousand years ago, this pink-shoed milquetoast's ancestors were the terror of the northern hemisphere: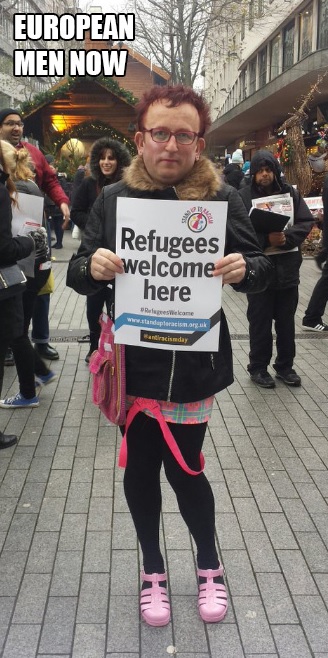 No. Just no.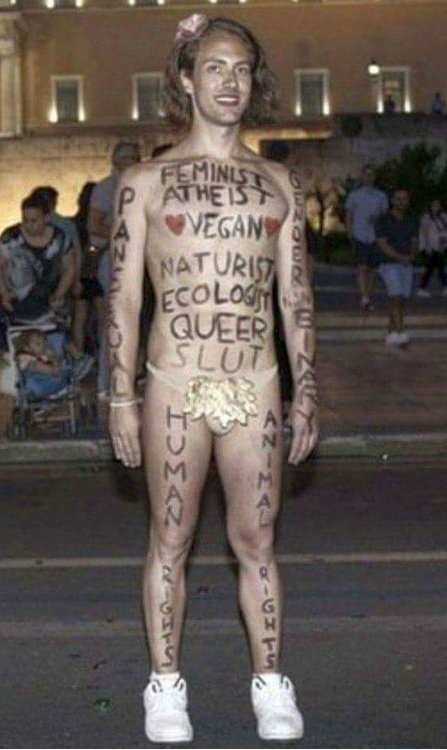 God: It can't possibly get any worse down there.
Progressives: Hold my beer...
Transgender woman froze her sperm to have her own child after transition

posted by OregonMuse at
11:00 AM
|
Access Comments