« Sources: Samantha Power, A Woman With No Intelligence Function, Filed "Hundreds" of Unmasking Requests In Relation to Trump and His Transition Team
|
Main
|
The Morning Report 8/3/17 »
August 02, 2017
Wednesday Overnight Open Thread (8/2/17)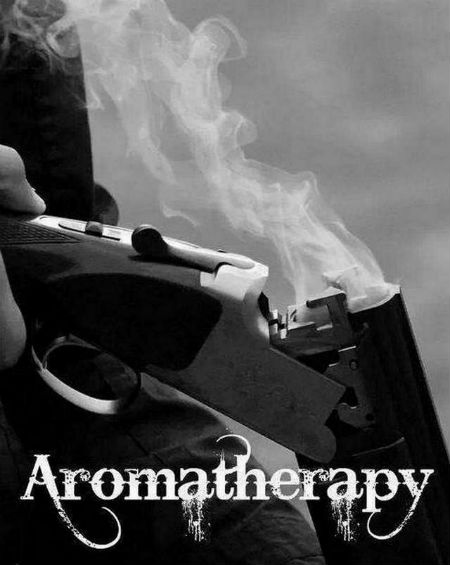 (What's your favorite aroma?)
*****
Quotes of The Day

Quote I

All wealth is the product of labor. John Locke

All? I suppose The IRS works for their money.
Quote II

It is not length of life, but depth of life. Ralph Waldo Emerson
Quote III

Happiness is your dentist telling you it won't hurt and then having him catch his hand in the drill. Johnny Carson
*****
When the bottom fell out of the record business a bunch of years ago, it deprived me of the luxury of earning a living from records. I don't sell enough albums to cover the cost of recording them the way I like to. For me, touring is the only way to make a living. Donald Fagan
Do you say, "Damn streaming music"? Or do you play the world's smallest violin?
*****
Don't worry Lefties. The GOPe will snatch victory from the jaws of defeat. When was the last time any freebie/subsidy for "poor folks" was eliminated?

Nineteen Republican lawmakers are trying to eliminate subsidies that help poor people purchase cell phone service and broadband.

The legislation filed on Friday targets Lifeline, which is a Universal Service Fund program paid for by surcharges on phone bills. If the bill passes, low-income Americans would no longer be able to use $9.25 monthly subsidies toward cellular phone service or mobile broadband. The subsidies would still be available for landline phone service.
It sucks to suck, having a landline handout and not a cell phone handout. Give me a break.
*****

It's nice to know that North of The Border lefties are thieves like their counterparts in the USA. If you like your doctor you can tax the fuck out of your doctor, eh.

About 60 per cent of Canadian doctors have opted to incorporate – principally for the tax benefits. It is also a reminder they are independent contractors, not state employees.

If a physician is incorporated in British Columbia, her small business is taxed at the rate of 12.5 per cent on the first $500,000. If she is unincorporated, the tax rate is more than 40 per cent on the first $202,800 in income and more than 47 per cent on income above that.
*****

Tent cities. Bologna sammiches. Sheriff Joe, love or hate him is now a convicted criminal. 84 year old man who is politically incorrect convicted on political charges.
*****

I've never had cancer. Most of my loved ones who have passed on died from other ailments. I suspect talking to a friend or loved one with cancer can be awkward. And I have no idea what one says. However there is one young woman, cancer survivor who has ideas on what not to say to someone with cancer.

One Thanksgiving a few years ago, as the festivities were winding down, I rolled off the couch to hug my cousin good-bye. She embraced me and then whispered in my ear, "Stay strong."

At the time, I was 25 and just one week into chemotherapy for a rare liver cancer. My hair hadn't even fallen out yet, and yet it seemed I had still surprised everyone by showing up for dinner and remembering how to use a fork.

It was far from the last time I'd hear those two words, which never failed to drive me out of my mind. What does "stay strong" even mean? Is it showing up for treatment on time? Or is it not crying whenever a nurse jabs me with an IV? What if I'm too busy being eaten alive from the inside out to stay strong?
What if someone is too busy to care about you to wish you the best?
*****

Paul Joseph Watson covers JK Rowling.
*****
We have all heard the warning, "Don't try this/that at home". Ooops, looks like someone didn't get that message. Or pay it any attention.

Kirsty decided to use an at-home bleaching kit to try to give herself unicorn hair. Instead of a pastel-toned mane, she ended up in hospital for six weeks, partially bald and suffering from severe chemical burns.

Mum-of-one Kirsty Weston, 29, wanted to get in on the unicorn hair trend.

The sad thing about this story? If you said she has reproduced, you win an AoSHQ Cardboard Subscription for one year.
If you said, smoking hair is hawt, you win 6 months of &&&& privileges.
*****

Can the Morons come up with $39 Million? If so we could have Ace-topia.

Got $39 million? You could be the new owners of Darby Island in the Bahamas. It comes with 554 acres, 14 beaches, an air strip, and a fairly odd backstory. Oh yeah, and a castle.

Before and during WWII, Darby Island was owned by a rumoured Nazi sympathiser and British hotelier, Sir Guy Baxter. King George of England gifted the island to Baxter upon his knighthood and it served as a lucrative plantation for him with livestock, cotton, palm oil, and more.
The ONT Musical Interlude
August 2, 1968, The Doors started a two week run at No.1 on the US singles chart with 'Hello I Love You', the group's second US No.1. The Doors scored 8 top 40 US hits from 67-71. via thisdayinmusic.com
August 2, 1975, The Eagles went to No.1 on the US singles chart with 'One Of These Nights', the group's second US No.1 single and the first to chart in the UK where it peaked at No.23. via thisdayinmusic.com
*****
What is it about Congress Critters from Florida? They seem to enjoy employing folks on a part-time basis. It doesn't matter what the work is. It's a good gig if you can get it.
****
The ONT never knew they left. But boobs are back. "An uplifted chest means an uplifted mood, after all."
*****
Mr. Rogers meets mashup metal.
*****

We don't have a taxing problem, we have a spending problem. NASA protecting us from aliens.

US government scientists work hard to protect the public.

Some study infectious diseases and effective treatments. Others ensure that drugs, food, vehicles, or consumer products live up to their claims and don't harm anyone.

But the concerns at NASA's headquarters are, quite literally, extraterrestrial — which is why the space agency now has a job opening for "planetary protection officer."

The gig? Help defend Earth from alien contamination, and help Earth avoid contaminating alien worlds it's trying to explore.
*****

Oregon, land of natural beauty and totalitarian government. Oregon takes children away from low IQ parents.

That's the question brought to the table in an unusual Oregon custody case.
Parents Amy Fabbrini and Eric Ziegler have been fighting for almost four years to prove to the state that they're capable of raising their two young boys, despite having below average IQ's.
Fabbrini, age 31, has an IQ of about 72, which places her in the "extremely low borderline range of intelligence." Ziegler, 38, has an IQ of 66, meaning he is in the "mild range of intellectual disability."
The average person's IQ falls between 90 and 110.
*****

The Japanese, how weird can they get?
*****
Taxing for the children. Good. Protecting the children from sexual predators. Not so good.

An analysis by LifeZette found that from January 1, 2017, through July 31, 2017, Customs and Border Protection agents arrested at least 41 individuals guilty of committing sex crimes. Shockingly, 29 of those 41 — more than 70 percent — committed sex crimes involving children.
*****

Alcohol. Hedgehog. And tonight's Genius Award Winner.
*****

Co-workers are Tonight's Feel Good Story of The Day.
*****
Tonight's ONT has been brought to you by ingenuity.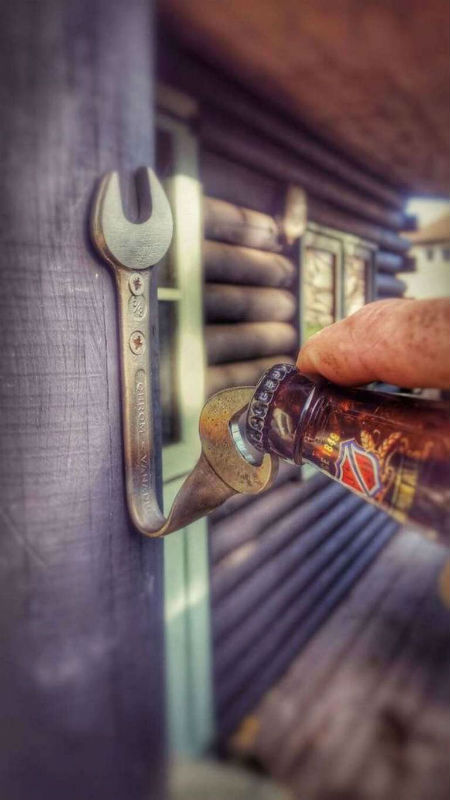 Notice: Posted with permission by AceCorp, LLC. The views and expressions on The ONT are just that views and expressions.

posted by Misanthropic Humanitarian at
09:37 PM
|
Access Comments