« Overnight Open Thread (07-27-2017)
|
Main
|
Mid-Morning Open Thread »
July 28, 2017
The Morning Report 7/28/17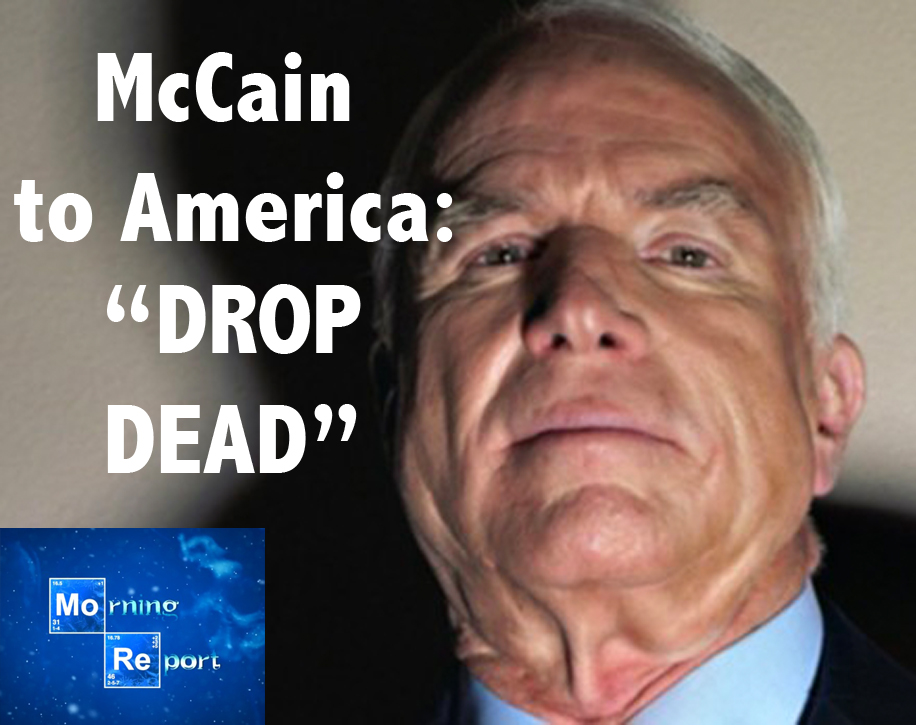 Good morning kids. I thought that my reservoir of bile and hatred for John McCain was completely drained after he and the other six crooked pieces of excrement spat in our faces. But then, even when given the opportunity to at least temporarily fool the American people with the sham of a mockery of two shams of a fig leaf of a joke of the "skinny repeal," the detestable, wicked bastard voted NO. All I can say with regards to him is to semi-quote Shakespeare, "oh Death, where is thy sting.... already?"
In other news, we have the continued dust-up over Anthony Scaramucci within the administration as well as the party, the FDIC being called to account for Obama's attempt to blackmail lending institutions (I'm sure they'll be complying straight away), Max-Scene Waters behaving like a rabid baboon sitting on an electric cattle prod and several other interesting and/or depressing essays to end a bloody awful week.
Anyway, links from around the world, across the nation and up your street. Have a better one and remain blessed.


posted by at
07:10 AM
|
Access Comments