« Berkeley Radio Station Cancels Richard Dawkins Appearance Over His Denigrating Comments About Islamism-- But Not Over His Far More Extensive History of Attacks on Christianity
|
Main
|
The Morning Report 7/25/17 »
July 24, 2017
Monday Overnight Open Thread (7/24/17) Nothing In Particular Edition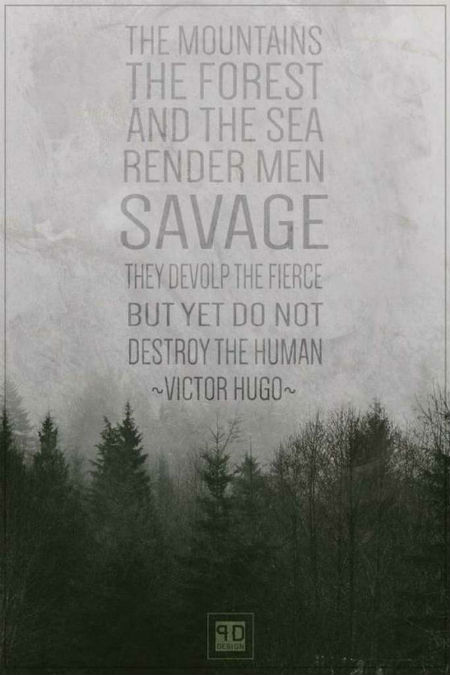 (Something to think about)
*****
Quotes of The Day

Quote I

Fettucini alfredo is macaroni and cheese for adults. Mitch Hedberg

Quote II

Experience is that marvelous thing that enables you to recognize a mistake when you make it again. Franklin P. Jones

Quote III

However beautiful the strategy, you should occasionally look at the results.Sir Winston Churchill
*****
A few more things to think about. Little known facts about serial killers.

*****
Previously, The ONT covered the dust up between Olive Garden and a blogger. Olive Garden backs down.

Regardless of the threat, Malone has kept his faith in Olive Garden, and told Gizmodo that he thinks the letter is just "a misunderstanding by an overeager young member of their legal team, or possibly an automated system."

And he is right. An Olive Garden spokesperson told Gizmodo that allofgarden.com "was flagged through automated means and the letter was generated." The company has since reviewed the complaint and determined that no action was necessary.
*****
Doomed! Doomed!!! Breastfeeding woman sues McDonald's. Oh yeah, she was breastfeeding a DOG.
*****
Shit continues to hit the fan at Chipotle.

It's been a hard week for ol' Chipotle: On Tuesday, a franchise in Virginia closed briefly after multiple customers fell violently ill with what turned out to be norovirus, a throwback to the Great Chipotle Poisonings of 2015. But there's more, because while burrito fans were getting sick in Virginia (and documenting their experiences in great detail), customers at a Dallas location complained that mice were falling from the ceiling, on account of what a Chipotle spokesperson said was a "small structural gap in the building." (It has since been repaired.)

And now, FOX31 reports, shareholders have filed a class-action lawsuit against the chain, claiming Chipotle "deceived them with misleading information that the company had fixed its problems with food safety and now stocks are sinking."
*****
Board games. A staple among Americans for years. One of the favorites, Monopoly. The origin of Monopoly.

Determined to prove the merit of George's proposal, Magie invented and in 1904 patented what she called the Landlord's Game. Laid out on the board as a circuit (which was a novelty at the time), it was populated with streets and landmarks for sale. The key innovation of her game, however, lay in the two sets of rules that she wrote for playing it.
*****

One of Abraham Lincoln's greatest writings, May not have been written by Lincoln.

The rumor that Lincoln hadn't written the Bixby letter was apparently started by the man who claimed to be the true author: Lincoln's secretary, John Hay.
*****
As Harry Callahan would say, A woman has to know her limitations.
*****
Perhaps they should stick to Dominion over the earth and saving souls.

"From the scientific point of view, the sentence that the earth is warmed by human activity is as true as the sentence: The earth is round!" said Archbishop Marcelo Sánchez Sorondo.

The archbishop has been a consistent and zealous promoter of manmade climate change as a non-negotiable Church issue, despite the status of care for the environment as a prudential matter.

Climate change ideology continues to be contested as a ploy perpetrated with manipulated data by the left to enact environmental regulations and taxes.

Even so, Archbishop Sorondo dismissed deniers of climate change in a recent Vatican Radio interview as "a small, negligible minority."

Minority? I would be careful on the majority and minority outlook on things, Padre.
*****
As a child my younger brother and I would bicycle for hours. We would travel to see friends. Travel to the store. Where a quarter got you a bottle of pop and a candy bar. Travel to diffferent towns. If we weren't bicycling we were playing pickup ball games with neighborhood kids, building forts in a nearby woods. There were chores involved as well. We didn't have cable tv. Hell, I was my Dad's remote control for our 3 channels after dinner. Did we turn out badly? Nope, don't think so. Today's child rearing ways may not be good for the children.

Yet one thing is certain – the level of parental involvement and supervision in the 1970s was not a tenth of what is expected today. Fast forward to 2014 and a woman was arrested for allowing her nine-year-old to play in the park while she worked.

So what impact do increasing levels of parental involvement have on children? Let's take a look at the evidence.

A recent survey of children aged eight to 12 found that indoor play is now the norm, a third have never splashed in a puddle and the distance children are allowed to play from home has shrunk by 90% since 1970.
*****

The next preventable crisis in the Arab Penninsula? Cholera.

"The great tragedy is that this cholera outbreak is a preventable, man-made humanitarian catastrophe," Maurer said in a statement. "Further deaths can be prevented, but warring parties must ease restrictions and allow the import of medicines, food, and essential supplies and they must show restraint in the way they conduct warfare."

The report came as the number of Yemenis killed by the disease exceeded 1,800.

Cholera, a highly contagious diarrheal infection spread through water contaminated by human waste, can be efficiently treated with the immediate replacement of lost fluids. Without treatment the disease can kill even healthy adults within a few hours.
*****

Mayor de Blasio, a man of the people. Clean people that is.

Mayor de Blasio ventured into the city's decrepit subway system on Sunday — but didn't have to face the foul-smelling and often crazy vagrants that ordinary New Yorkers are forced to contend with every day.

That's because police were ordered to roust all the homeless people from two stations ahead of the mayor's four-stop press event as he rode from his Park Slope gym to his new re-election headquarters in Downtown Brooklyn, law-enforcement sources told The Post.
*****

Good work if you can get it. Dean Wormer he isn't.

Puliafito resigned his $1.1-million-a-year post in March 2016, in the middle of the spring term, saying he wanted to explore outside opportunities.

Three weeks earlier, a 21-year-old woman had overdosed in his presence in a Pasadena hotel room. The woman was rushed to a hospital, where she recovered. Police found methamphetamine in the hotel room, according to a police report, but made no arrests. Puliafito has never spoken publicly about the incident, which is being reported here for the first time.
*****
The ONT Musical Interlude

Are you familiar with Frank Zappa's Tinsel Town Rebellion LP? If you are, then you are aware of the Frank Zappa Panty Quilt.

Frank Zappa's 1981 tour featured a musical sequence called "Panty Rap" that you don't want your boss to hear at the workplace, due to the subject matter. He encouraged women to throw their underpants on stage. Many women responded, and bras were often thrown, too. After the tour was over, he commissioned this quilt made of the collected underwear. Emily Alana James is the artist who converted the clothing into a quilt
July 24, 1965, The Byrds were at No.1 on the UK singles chart with their version of the Bob Dylan song 'Mr Tambourine Man'. The first Bob Dylan song to reach No.1. The Byrds' recording of the song was influential in initiating the musical subgenre of folk rock, leading many contemporary bands to mimic its fusion of jangly guitars and intellectual lyrics. via thisdayinmusic.com
July 24, 1971, Paul Revere and the Raiders went to No.1 on the US singles chart with 'Indian Reservation'. The song was first recorded in 1959 by Marvin Rainwater and released as 'The Pale Faced Indian' and then later by Don Fardon in 1968. via thisdayinmusic.com

No word if this is the 2020 theme music for Liz Warren.
*****
Fake science. Fake news.

Neuroskeptic, a working neuroscientist who anonymously blogs about science for Discover, set up the sting, submitting the nonsensical study to nine scientific journals – only to have four of them accept it.

The journals approached are among those sometimes described as predatory in science circles because they exploit researchers into paying fees to have their papers published in them.

But in this case, three of the publications just went ahead and published the fake paper straight up – clearly not having read or checked it first – even without requiring payment of a fee.
*****
He led the Wisconsin brigade of Never Trump. He left his successful radio program in part because he was tired of Trump voters. He now lives and writes in the "faculty lounge" . What Trump is doing to the conservative character.

Trump will not, of course, always be with us. But he will leave a mark on the culture and character of conservativism for a very long time.
Yes, Hillary Clinton as the POTUS wouldn't have a left on mark on culture.
*****

Taking Pride: The 'Walmart Guy' vs. Anti-Capitalism Millennials.

Though we have never met, I smiled recently seeing my favorite Walmart employee. For over ten years, I witnessed him gathering shopping carts in the parking lot. He is a white millennial who only has the use of one arm, walks with a severe limp and appears slightly mentally challenged. I once saw him leaving work driving a new looking compact car. My wife Mary prepared his taxes when she worked for a tax preparation company. I thought, "Hey, this brother has got it goin' on — doin' his thing."

The Walmart guy could easily qualify for disability; sit home on his butt allowing taxpayers to take care of him. Far too many able-bodied millennials feel entitled, believing government should provide them free everything.
*****

Want to meet a fun girl? Elisabeth Sherman. Not.

At least one U.S. publication doesn't see the big deal. Food & Wine—a magazine devoted to celebrating some of the specific things Rome has banned: food and wine—apparently doesn't see the big deal with the Roman law.

"Truthfully, it doesn't sound like the law should be difficult to abide," writes F&W's Elisabeth Sherman. "You'll still be able to enjoy Rome with respect, and a glass of wine in your hand, at least until two in the morning. By then, you should be in bed anyway."
She's not fun and neither is Italy and their new food laws.
*****

The US often follows the lead of Europe. Will the US follow again? The U.K to register drones.

The government of the UK said on Saturday all drones larger than 250 grams—slightly more than half a pound, for all you ignorant Americans—will need to be registered with the Department of Transport following a report by aviation authorities drones as small as 400 grams could damage helicopter windshields. Drone owners will also be required to pass a "safety awareness test" demonstrating they understand UK rules on safety and privacy.

Aviation Minister Lord Martin Callanan said in a statement on the government's web site that he recognized the usefulness of drones, but "Like all technology, drones too can be misused. By registering drones, introducing safety awareness tests to educate users we can reduce the inadvertent breaching of airspace restrictions to protect the public."
*****

Socialistic paradise, not really paradise.

MEXICO CITY (Sputnik) — On Friday, the country's parliament appointed 13 judges of the Supreme Court and their 20 deputies. The day before, the Supreme Court itself denounced the appointments as non-legitimate.
"All of them, one after another, will go in jail, and they will all have their assets and property frozen," Maduro said late on Sunday in his weekly TV address.
*****
Ethanol bill defeated in the US Senate.

In a major defeat for the ethanol industry, senators of both parties joined forces late last week to sink a controversial bill that would've allowed gasoline with 15 percent ethanol to be sold year-round.
The measure had become a flash point on Capitol Hill, dividing both Republicans and Democrats — with senators from ethanol-producing states supporting the bill — while also uniting diverse groups in opposition, such as environmentalists, boaters and motorcyclists. The legislation also represented a key opportunity for the ethanol sector, as the expansion of E15 sales would've been a financial boon and, to at least some degree, a marketplace defeat for the oil industry
*****
With a headline like this: That pigs are smart and sensitive is not in doubt. How can we justify continuing to kill them for food? The ONT had to share with you.

Pigs aren't just cerebral, though: they have heart. When others are in distress, they can express concern and act with empathy. A description of pig behaviours, derived from scientific experiments and compiled by Lori Marino of the Kimmela Center for Animal Advocacy and Christina M Colvin at Georgia Institute of Technology is so impressive, you might think it was about chimpanzees, elephants or whales.

How do we justify killing pigs? Because they taste damn good!!!! That is reason enough.
*****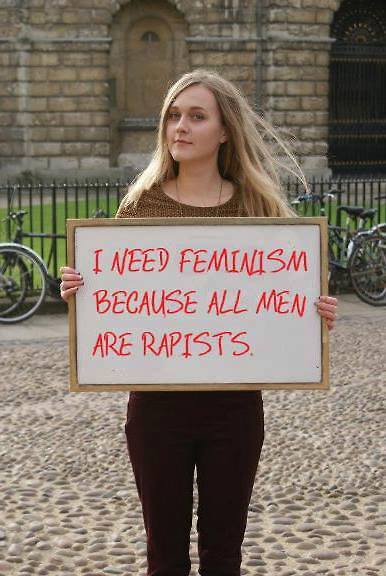 NEW AMSTERDAM LAW CRIMINALIZES THE ACT OF UNSUCCESSFULLY FLIRTING WITH WOMEN IN PUBLIC

Amsterdam, the largest city in the Netherlands and once a mecca for those interested in pot and prostitution, is in the process of criminalizing men approaching women. Though the Netherlands has enjoyed a reputation as a liberal country sans the SJW extremism of Scandinavia, this might be about to change.

The new laws in Amsterdam are aimed at male actions that "frighten" women, according to one of the lawmakers responsible. This kind of highly subjective test, in an age where women write 2,000 word diatribes on "manspreading" on public transportation, is ripe for abuse and overuse.
*****
Can't fall asleep? Crank up the adrenaline and become a Genius Award Winner.
*****

Placing their welfare aside, Tonight's Feel Good Story of The Day.
******

Tonight's ONT has been brought to you by Moron Meetups.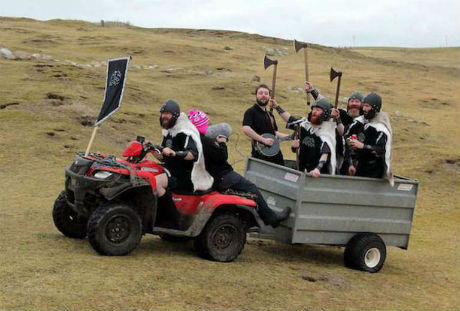 *****

Notice: Posted with permission by AceCorp, LLC. Made with pride in the U.S.A.

posted by Misanthropic Humanitarian at
09:47 PM
|
Access Comments