« Open Thread Until The ONT. Or SMOD. Whichever Comes First
|
Main
|
The Morning Report 7/24/17 »
July 23, 2017
Sunday Overnight Open Thread (7/23/17)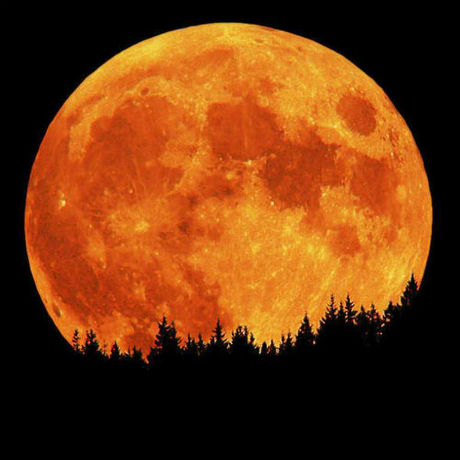 (Shoot for the moon and if you miss you will still be among the stars. Les Brown)
*****
Quotes of The Day
Quote I

When one burns one's bridges, what a very nice fire it makes. Dylan Thomas
No shit.

Quote II

What then is freedom? The power to live as one wishes. Marcus Tullius Cicero

Quote III

There is nothing wrong with America that faith, love of freedom, intelligence, and energy of her citizens cannot cure. Dwight D. Eisenhower

We seem to be in short supply.
*****

Was Mary Magdalene a feminist icon?

"Mary Magdalene's story is the story of modern women everywhere," Petula Dvorak complained in a Washington Post editorial this Easter. According to Dvorak, Christianity's tradition of considering Mary Magdalene a former prostitute who repented and received absolution from Christ—an interpretation that identifies her as the sinful woman of Luke 7:36–50 who washes Christ's feet with her hair—is nothing more than a "2000-year-old slut-shaming," the result of a bigoted male hierarchy that sexualizes and demeans women. To malign Mary as a former prostitute, Dvorak says, is to engage in an act of sexualization comparable to that of male Marines who circulate nude photos of their female colleagues.
*****

Comparing The USA to the rest of the world and health insurance. Why doesn't the USA have universal health insurance?

So why does the US, the only industrialized nation without universal health coverage, also have not only the highest health-care spending in the world—both in absolute terms and as a share of GDP—but also one of the highest levels of government spending on health care per person? And how did it come to be this way?
The answer is that the lack of universal coverage and high costs are intimately linked—both economically and historically.
*****

Sweden, is it a failed state or is there time to turn it around?

Currently, a 70-year-old Swedish pensioner is being prosecuted for "hate speech", for writing on Facebook that migrants "set fire to cars, and urinate and defecate on the streets".
The truth is "hate speech". Sweden currently has 61 "no-go zones". And an 88 year old granny welcomes immigrants with sex.

The "happy" ending doesn't appear to be pretty for Sweden.
*****

Obviously, Norway has never learned the meaning of It's none of your Goddamned business.

This week the British papers revelled in news about how much the BBC's on-air stars get paid, though the salaries of their counterparts in commercial TV remain under wraps. In Norway, there are no such secrets. Anyone can find out how much anyone else is paid - and it rarely causes problems.
In the past, your salary was published in a book. A list of everyone's income, assets and the tax they had paid, could be found on a shelf in the public library. These days, the information is online, just a few keystrokes away.
*****
*****

Buyer beware. And maybe do some homework? Subprime car loans. The next financial crisis?

"At the time I got it, I did some numbers in my head, and I thought I could make it work," he said. "I thought it was a little high... but right now it's the only place that's willing to give me a chance to get a car. So I said, 'I'll make it work.'"

Woodrum put his $4,000 down that day. But in the end, thanks to the double-digit interest rate, the loan agreement called for him to pay a total price of roughly $45,000, more than double the car's original price, for a seven-year-old Dodge Ram with 66,000 miles.
*****
The ONT Musical Interlude
July 23, 1955, Slim Whitman was at No.1 on the UK singles chart with 'Rose Marie.' The single stayed at the top of the charts for eleven weeks. Whitman held the record for the most consecutive weeks at No.1 (11 weeks), until 1991. via thisdayinmusic.com
*****
July 23, 2011, Amy Winehouse was found dead at her north London home, she was 27. A Metropolitan Police spokesman confirmed that a 27-year-old woman had died in Camden and that the cause of death was as yet unexplained. London Ambulance Service said it had been called to the flat at 1554 BST and sent two vehicles but the woman died. The troubled singer had a long battle with drink and drugs which overshadowed her recent musical career. via thisdayinmusic.com
*****
July 23, 1994, The International Astronomical Union named an asteroid orbiting between Mars and Jupiter after Frank Zappa who had died the previous December. via thisdayinmusic.com
*****
Did you like high school? Did you hate high school? Did you like school picture day? A funny look at school year books.
*****

Deplore the cry of "Fake News" while being the high priestess of it. It is impossible to shame Katie Couric.

Katie Couric, who still faces a $12 million defamation lawsuit stemming from a deceptive edit in a film she produced, decried the effect of fake news on America during an interview on Thursday.

Couric told the New York Daily News she believes fake news is "tearing [America] apart at the seams" while discussing her latest effort cohosting a music and politics event in New York City. "I remember I got sent a lot of stories from friends who were quite educated and were like, 'Did you see this?'" Couric said. "And I would say, 'Come on, you're kidding, right? This is BS.'"
*****

They won't be criminally charged for their apathy. Will they face civil consequences for their cruelty? Will Karma give them a rude awakening?

A group of Florida teens who laughed as they recorded on video a disabled man drowning had no obligation to rescue him, it has emerged.

Jamel Dunn, 31, died on 9 June in a pond. Police in the city of Cocoa discovered later that five teenagers, ages 14 to 16, had made a video of the drowning, which was published on Friday by Florida Today. The teenagers can be heard laughing at Dunn, telling him he's going die and that they weren't going to help him as he struggled and screamed.

The sheriff is attempting to help Karma.

The alleged culprits range from ages 14 to 18 years old. Florida law does not require intervention to save a citizen in mortal danger. But the teens have made an enemy of Police Chief Cantaloupe, who is spearheading an effort to make sure they receive justice for their behavior.

He's charging them with violating Florida Statute 406.12: Failure to report a death.
*****

Kid Rock looking like he's running against Debbie Stabenow.

Looking to take an early jab at Democratic incumbent U.S. Sen. Debbie Stabenow and Minority Leader Chuck Schumer, the potential candidate took to social media with an epic tweet that you just know is foreign ground in the elitist upper chamber.

Sharing a photo of a delicious looking burger, a couple of ears of corn and a beer, in this case Detroit-made Stroh's straight from the bottle, Kid Rock added: "Dinner time at my house. What do you think Schumer is spoon-feeding Stabenow tonight?"
*****

Finally. Federal government does something right.

The US is to ban its citizens from travelling to North Korea.
State Department spokeswoman Heather Nauert said in a statement that the ban would be published next week in the Federal Register, to come into effect 30 days later.
US officials linked the move to the death of jailed American student Otto Warmbier.
*****

Nothing good ever happens after midnight. Especially if you're Genius Award Winner.
*****
Saving tax payers money and pissing off the local government, Tonight's Feel Good Story of The Day.
*****

Tonight's ONT has been brought to you by DYI Piracy.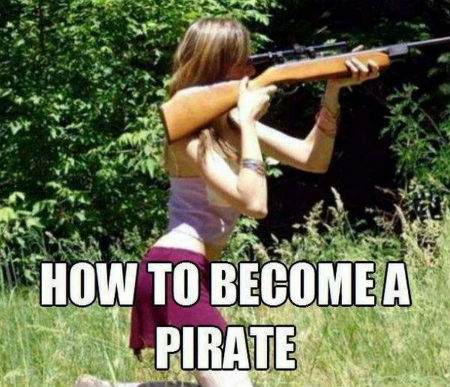 Notice: Posted with permission by AceCorp, LLC. Do not use The ONT if you have any of the following health problems, consult your doctor or pharmacist before using this ONT: kidney disease, liver disease, diabetes, stomach problems (such as ulcers, heartburn, stomach pain).
Commenter stats for week of 7/23/2017

Top 10 commenters:
1 [502 comments] 'Insomniac, Pimp Hand of the Patriarchy' [70.55 posts/day]
2 [405 comments] 'Christopher R Taylor'
3 [381 comments] 'L, Elle'
4 [374 comments] 'Steve and Cold Bear'
5 [356 comments] 'Your Decidedly Devious Uncle Palpatine. All Honor & Glory to Kekistan! '
6 [328 comments] 'rickb223'
7 [314 comments] 'chavez the hugo'
8 [306 comments] 'Jack Sock'
9 [291 comments] 'SMFH'
10 [291 comments] 'Under Fire'
Top 10 sockpuppeteers:
1 [75 names] 'Steve and Cold Bear' [10.54 unique names/day]
2 [65 names] 'The Political Hat'
3 [50 names] 'Joe Biden'
4 [48 names] 'Mike Hammer, etc., etc.'
5 [46 names] 'bicentennialguy'
6 [39 names] 'Tim iI '
7 [38 names] 'Under Fire'
8 [34 names] 'Rick in SK'
9 [31 names] 'Bertram Cabot, Jr.'
10 [30 names] 'Blue Hen'

posted by Misanthropic Humanitarian at
09:54 PM
|
Access Comments