« Heroic Dog Saves Drowning Fawn (But Then Kind of Won't Leave the Poor Terrified Thing Alone)
|
Main
|
Thursday Morning News Dump (7/20/17) »
July 19, 2017
Wednesday Overnight Open Thread (7/19/17) Some Kind of An Edition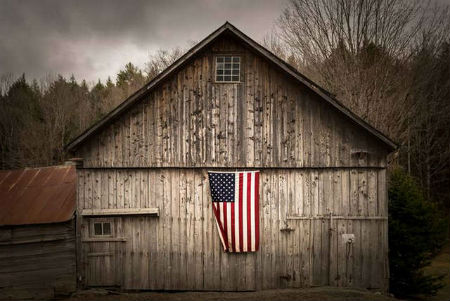 (The USA. It's still the greatest country!)
*****
Quotes of The Day
Quote I

And I've learned from my experience that desire is 80% of achievement. That if you really, really want something, if you really, really, really want to do something, that the vast majority of achieving it is wanting it. I mean, really wanting it. Not a preference, and not, "Gee, I hope this." I mean really wanting it. It is the desire that makes you do what you have to do to achieve. Rush Limbaugh

Limbaugh commenting on the Quisling Senate GOP and their "effort" to repeal Obamacare.

Quote II

We all know that Social Security is one of this country's greatest success stories in the 20th century. Mitch McConnell

Brilliant!!!!

Quote III

Without question, the Red Ryder BB gun is the most important gun in the history of American weaponry. Ted Nugent
*****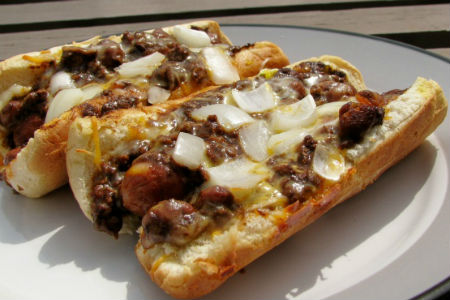 *****
Everybody has given it their best shot. BULLSHIT!

Senate Majority Leader Mitch McConnell (R-Ky.) told reporters that despite the Republicans' inability to get enough votes to repeal and replace Obamacare, GOP lawmakers have "given it their best shot."

"This has been a very, very challenging experience for all of us," McConnell said when asked on Tuesday if he believes his leadership has been damaged by the healthcare debate.
*****

The Women's March headed to Saudi Arabia. Nah, just kidding.
Islam > Women, crickets.

A woman in Saudi Arabia has been arrested after a short Snapchat video showed her wearing a skirt and crop top in the desert heat.

Her outfit would be unremarkable in the U.S., but it violated Saudi Arabia's strict, conservative dress code for women. The footage went viral online over the weekend.

On Tuesday, Saudi Arabian state TV announced via Twitter that the woman had been taken into custody by police and that the case had been referred to the general prosecutor.
*****

Guilty until proven innocent. At least when it comes to forfeiture laws. A.G. Jeff Sessions issues new directives for civil forfeitures.

U.S. Attorney General Jeff Sessions said the Justice Department will issue new directives to increase the federal govenment's use of civil asset forfeiture, a controversial practice that allows law enforcement to seize property from suspected criminals without charging them with a crime.

Speaking at a National District Attorneys Association conference in Minneapolis Monday, Sessions said state and local law enforcement could expect changes from U.S. Attorneys in several areas: increased prosecution of gun crimes, immigration offenses, gang activity, and prescription drug abuse, as well as increased asset seizure by the federal government.

Sessions is just plain wrong on this. What was that movement we felt? Oh yeah, just the Founding Fathers rolling in their graves.
*****

San Francisco's KQED attacked by ransomware.

For the last month, San Francisco's KQED has been recovering from a massive ransomware attack, the station revealed today to The San Francisco Chronicle. The infection began on June 15, but more than a month later, many crucial systems remain offline at the National Public Radio member-station.

"It's like we've been bombed back to 20 years ago, technology-wise," one senior editor told the Chronicle.
Guess they will need to have a couple more beg-a-thons.
*****

Freedom, the ability to move about as one pleases. What happens when you can't? Do you sue on the basis that human rights have been violated?

A disability rights group in New York City has filed a class-action lawsuit against Uber, alleging the company doesn't do enough to provide for riders who need wheelchair-accessible vehicles.

The suit, filed today, says that the few wheelchair-accessible vehicles (WAVs) available in New York aren't enough to accommodate the large disabled population — there are less than 100 to serve all five boroughs. It was brought by Disability Rights Advocates on behalf of a number of local advocacy groups.
*****
The ONT guesses that Tinker Toys, Lincoln Logs and Erector Sets are not considered smart toys. The F.B.I warns parents about toys that spy.

The FBI yesterday released a public service announcement (PSA) alerting parents to the dangers potentially imposed by smart toys.

The document warns that connected toys with microphones, GPS tracking, Wi-Fi, and/or bluetooth connectivity could be giving criminals access to private information about children and their families. This could lead to identity theft or worse:
*****
The ONT Musical Interlude
July 19, 1944, Born on this day, Commander Cody, (George Frayne), piano, vocals, Commander Cody And His Lost Planet Airmen, country rock group. via thisdayinmusic.com
*****
July 19, 1981, It was Roy Orbison Day in Odessa, Texas. Orbison was given the keys to the city, and performed for the crowd, the first time in Odessa in 15 years. via thisdayinmusic.com
*****

Nitwit? The ONT begs to differ. They aren't nitwits. They are felons.

Tens of thousands of minks on a central Minnesota farm were set free from their cages, unleashing the prized fur-bearing creatures into the dark of night, authorities said.

"These nitwits think they are doing something good," Stearns County Sheriff Don Gudmundson said Monday, about a half-day after people he's convinced are among militant animal rights advocates sneaked onto Lang Farms near Eden Valley sometime between 10:30 p.m. Sunday and 5:30 a.m. Monday.

The Sheriff's Office put the value of the minks at more than $750,000.
*****

California continues to lead on "global warming". Cap & Trade.

California lawmakers voted to extend the state's cap-and-trade program another 10 years on Monday night. The bill includes language that would gradually tighten restrictions on businesses, reducing the amount of greenhouse gases they're allowed to put in the atmosphere by 40 percent by 2030.

California gov to work with China on clean energy tech, defying US reversal
California's cap-and-trade market puts a limit on the amount of greenhouse gas (GHG) emissions that companies are allowed to put into the atmosphere, and it allows companies to buy and sell GHG credits. That means that a company whose business requires additional GHG emissions over the limit would have to buy credits in an auction. The more polluting that companies are collectively, the more credits are in demand, and the more costly it is to do business individually as a polluter.
*****

Guess what happens when food stamp recipients have to work? Ding, ding, ding, you're a winner.
*****

We've heard about the exploding costs of higher education. US students may have nothing to pay.

Some lucky Americans are finding that their huge piles of student debt may not actually exist. All thanks to a fluke in paperwork, rather than politics or beneficence.
The National Collegiate Student Loan Trusts are a collection of trusts that together comprise one of the US's biggest owners of private student loans, possessing around 800,000 different loans totaling $12 billion. They aggressively hound student borrowers who fall behind on their bills and have brought tens of thousands of lawsuits against defaulters in the past five years
*****

How to survive a shark encounter Sharknado.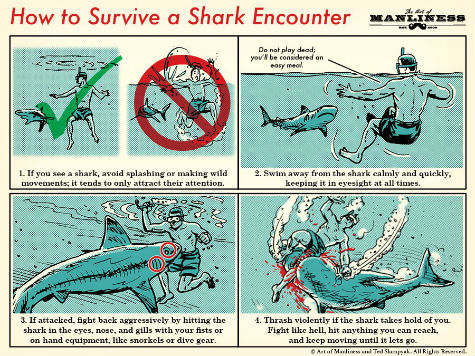 *****

Guns & Progressives. How to experience lunacy? Discuss guns with the left.

A useful way to experience the lunacy of Progressives is to discuss guns with your local lefty. Most people understand that gun control is worthless as a tool to control crime or even reduce gun accidents. The people using guns in crime are by definition not the sort to obey gun laws. Similarly, the people inclined to shoot themselves or friends while playing William Tell will find some way to off themselves, no matter what you do. The only result of gun control is to harass honest citizens exercising their rights as citizens.
*****
*****
Enjoy hockey? Do you like to skate? The story behind the Zamboni.

It was the turn of the 20th century when Frank Zamboni was born to recent immigrant parents in a small town south of Salt Lake City, Utah. When Zamboni was a baby, his family bought a farm not too far way in Idaho. That's where he got his first experiences in mechanical engineering. Frank Zamboni, his brothers and father spent long hours tinkering and fixing broken farm equipment. Frank also worked a local garage, repairing old pickup trucks. "While my father never got past the ninth grade in formal schooling, he always had an inquisitive mind in solving problems," Frank's son Richard Zamboni later told Popular Mechanics, "Whether it was electrical, mechanical, or business-related, he had the unique ability to get to the heart of issues.
*****
As summer draws to a close, what do you think of? Autumn colors? Cooler nights? College Football? An unlikely Heisman Trophy candidate let alone winner.
*****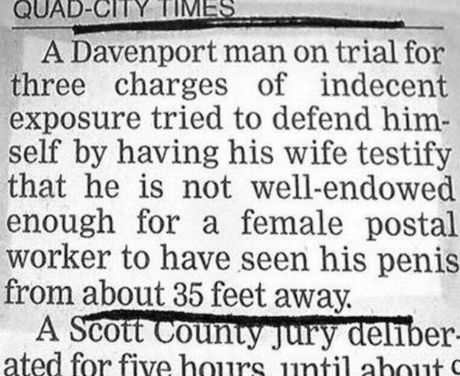 *****

Successful entrepreneurs learn to write things off. This entrepreneur is our Genius Award Winner.
*****

Putting their money where their ale is. Tonight's Feel Good Story of The Day.
*****

Tonight's ONT has been brought to you by Oh Shit!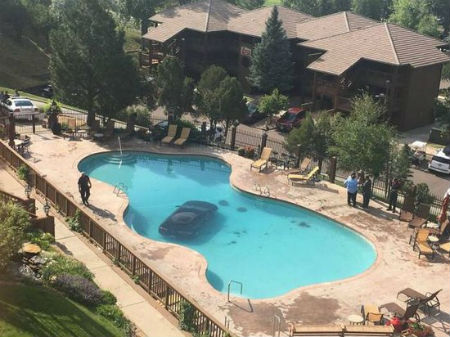 Notice: Posted with permission by AceCorp, LLC. The ONT may be habit forming.

posted by Misanthropic Humanitarian at
10:02 PM
|
Access Comments